Cambodian National Assembly ratifies ASEAN trade in services agreement
May 31, 2023, 17:39 [GMT+7]
The Cambodian National Assembly on May 30 ratified the ASEAN Trade in Services Agreement (ATISA) to boost trade and investment in the area of services.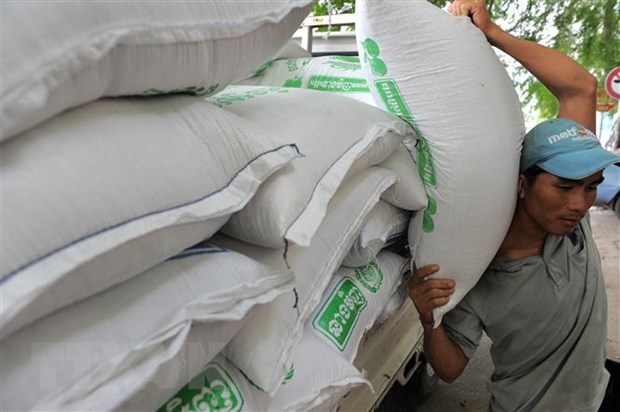 Illustrative image. (Photo: AFP/VNA)
Some 98 lawmakers in attendance unanimously ratified the pact.
Minister of Commerce Pan Sorasak said the ATISA aims to strengthen economic linkages and provide greater opportunities for economic development in the ASEAN Economic Community.
It will reduce barriers to trade and investment in services and create a predictable business environment, he told the parliament, adding that it will also narrow development gaps among ASEAN member states to achieve a more equitable, balanced and sustainable socioeconomic development.
Nin Saphon, Chairwoman of the National Assembly's Commission on Public Works, Industry, Mines, Energy, Commerce, and Land Management, said the ATISA will underpin greater inclusion of small and medium enterprises in trade and investment activities and promote regulatory and human resource development.
The agreement will deepen the integration of the services sector and create a more liberal, stable and predictable environment for service suppliers in the region, she added.
The ATISA, which was signed by ASEAN economic ministers in Jakarta, Indonesia, in October 2020, is considered a new step in ASEAN's integration process of service. Upon coming into force, this agreement will replace the ASEAN Framework Agreement on Services (AFAS), which took effect in 1995, with many new contents in the direction of opening up and liberalising services.
Source: VNA
.