Much unused land in industrial parks
Published: July 02, 2014
Da Nang now has 6 dedicated industrial parks (IPs) covering a total area of over 1,055ha. They are the Hoa Khanh, expanded Hoa Khanh, Da Nang, Lien Chieu, Hoa Cam and Da Nang Seafood Services IPs. In addition, the Hi-tech IP is under construction.
A total of 629.30ha of the IPs' rentable space has been leased by investors, representing 83.74%. Although this is a high figure compared with the national average, another 119.65ha are still vacant. Meanwhile, 85.68ha are earmarked for infrastructure development.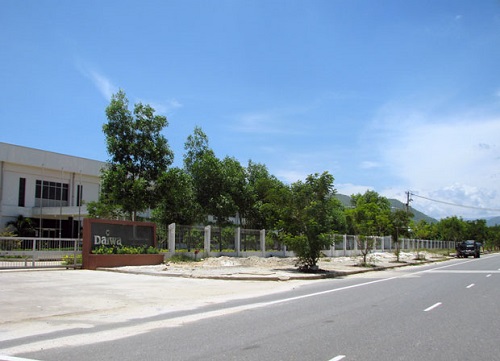 The efficiency of land use at local IPs is low
The Management Board of the Da Nang Industrial and Export Processing Zones said that the city's IPs have so far attracted 396 projects in total. 306 of them are domestic investment projects with a total capital of 12.276 trillion VND, whilst the remainder are 90 FDI projects worth 937.284 million USD in total.
However, a lot of projects in the IPs have been implemented slowly, and the disbursement of their investment capital is much lower than that of the registered capital. Many projects in the IPs have been delayed, although land areas have been handed over to their developers. Meanwhile, no land, once rented, can be sub-let to others who want to invest in the IPs. The low efficiency of land use in the local IPs is thought to have resulted from the city's relevant agencies only paying attention to attracting investors to the IPs without learning enough about their financial status.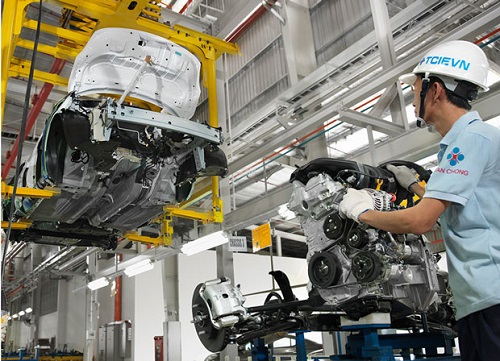 A car assembly plant in the Hoa Khanh IP
To solve this problem, the local authorities recently decided to take back unused land in the 6 IPs in order to lease it to businesses which make commitments to use the land for production activities.
.