Boosting Da Nang's investment promotion in HCMC
June 22, 2020, 18:39 [GMT+7]
Municipal People's Committee Vice Chairman Ho Ky Minh and other Da Nang leaders recently met with representatives of top technology companies based in Ho Chi Minh City (HCMC) in an effort to invite them to put the money into hi-tech, information technology (IT) and digital tech industries in the city.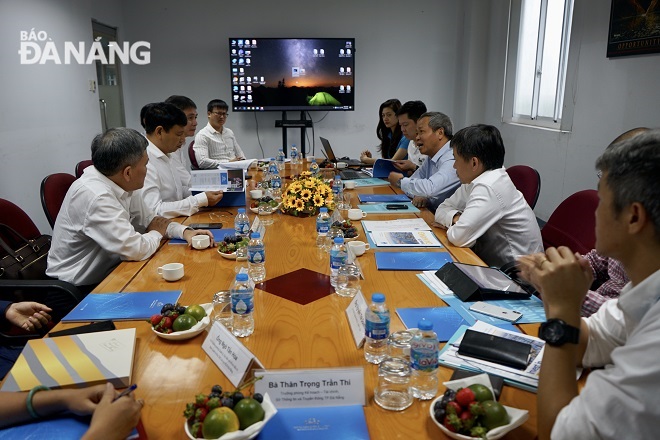 The Da Nang visitors and the CMC Corporation leaders
As part of Da Nang's investment promotion programme in HCM, the Da Nang visitors visited the CMC and VNG corporations, both based in the Tan Thuan Export Processing Zone in District 7, HCMC.
The CMC Corporation leaders and Da Nang leaders discussed the development of a digital hub in Da Nang.
General Director of the CMC Corporation Nguyen Trung Chinh highlighted Da Nang's favourable geopolitical position to develop a digital hub.
Mr Chinh remarked that boasting one of the country's leading corporations in IT, telecommunication and digital technology, CMC is taking actions to support Viet Nam's efforts to become a digital hub in the Asia Pacific region.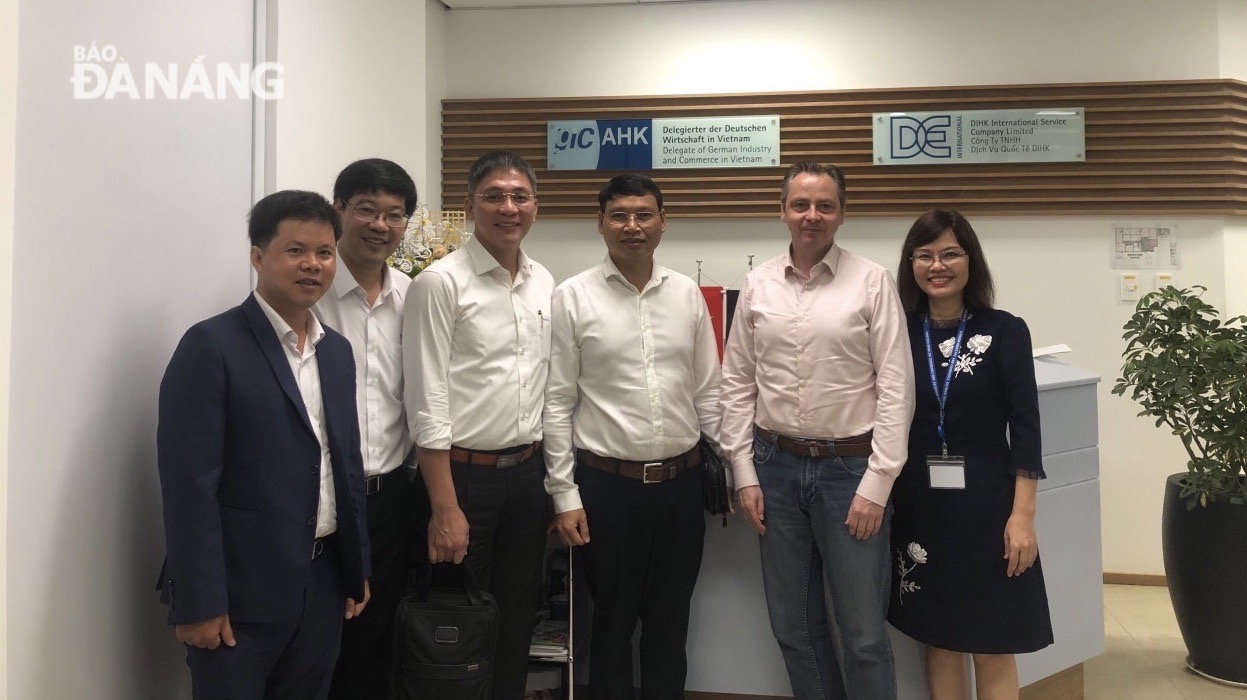 Vice Chairman Minh (3rd right) and AHK representatives
During discussions with CEO of the VNG Corporation Le Hong Minh, Vice Chairman Minh expressed his hope that a VNG Campus would be set up in Da Nang- based Hi-tech Park in order to promote business incubation activities
Mr Minh introduced VNG's products and services operate in a cutting edge ecosystem to Da Nang's guests with four key product groups namely online games, platforms, finance and payments, and cloud services.
The VNG leader highlighted Da Nang's great potential to develop IT industry. He said the Da Nang branch of the VNG Corporation now has 50 employees, and its staff number is expected to increase to between 400 and 500 in the next 5 years.
The Da Nang visitors also met with Chief Representative of the German Industry and Commerce in Viet Nam (AHK) Marko Walde to discuss ways to encourage potential German investors to pour the money into some Da Nang's sectors, including hi-tech, IT, healthcare, education and logistics.
Marko Walde said AHK is willing to help Da Nang train technical staff for its hi-tech projects.
By MINH TUONG - Translated by MAI DUNG
.