Intellectual property helps drive innovation
April 21, 2021, 11:16 [GMT+7]
The Da Nang Department of Science and Technology has, over recent years, got actively engaged in promoting the protection of intellectual property (IP) rights. There's no denying that IP plays an important role in ensuring a healthy legal environment, protecting creative and technical results, and ensuring quality goods of clear origin, thereby helping to add value to products and services, and increasing intangible assets that businesses hold. Indeed, protections of IP instill competition in the industry to produce best products and services that benefits the society to grow.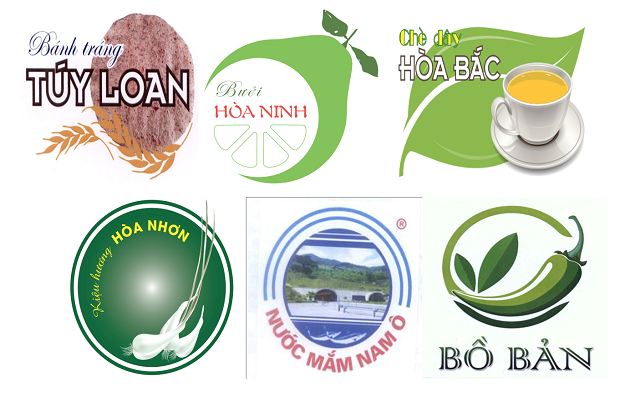 The brandnames of some locally-made typical products
In particular, the enforcement of IP rights, indeed, is crucial to the growth of startups as they drive innovations resulting in the delivery of better services and products for consumers. Simply put, when a startup patents its ideas, it is the only entity that can take commercial advantage of its patentable ideas.
This allows a startup to create unique products and services that have a good chance of success, thereby increasing profits. Unless a startup protects its intellectual property rights, its rivals can copy them and steal market share.
As of December 31, 2020, the Da Nang authorities had granted certificates to 3,712 trademarks, 56 inventions and utility solutions, and 123 industrial designs to locally-developed products.
In particular, in the 2016 - 2020 period, the municipal Department of Science and Technology supported 27 typical local products in the registration for IP protection.
As for the IP commercialisation, in the 2016 - 2020 period, the Department of Science and Technology supported the implementation of 131 science and technology (S&T) tasks with a total cost of over VND 115 billion, of which over VND 36 billion was funded by the national budget, more than VND 54 billion from the municipal budget and the rest from other legitimate financial sources.
Besides, over VND 7,4 billion in aid went to 65 local enterprises to support their technological innovation, whilst 16 startups received roughly VND 1,2 billions worth of grants to promote product innovation and development, investment connection, and joint innovative startup competitions and events.
In 2020, Da Nang ranked 6th amongst the total 63 provinces and cities in Viet Nam for hi number of applications for the registration of IP rights, but still far behind HCM City and Ha Noi.
As per suggestions from the Department of Science and Technology, the municipal administration has already approved a detailed outline of a project to develop IP in the locality by 2030.
Under the project, focus will be on supporting the registration for the protection of IP rights at home and abroad for products and services, especially scientific research results, OCOP (One Commune One Product), typical commercial and rural industrial products, souvenirs, and those developed by cooperatives, traditional craft villages, S&T enterprises and innovative startups, with the aim of increasing the IP quantity and quality.
Besides, heed will be paid to enhancing the value of locally-made products and the city's intellectual property indicators, and boosting the IP commercialisation.
At the same time, measures will be taken to increase enforcement efficiency, combat the infringement of IP rights, and ensure the recognition of legal rights and interests of subjects recognised by Vietnamese laws.
In the coming time, Da Nang will attach importance to ensuring the four main pillars of development cycle of IP assets: creating (creativity), protecting and using (commercialization), and enforcing of IP rights.
In particular, it is highly recommended that organisations and individuals operating startup projects focus on IP registration, especially in the early stages of a startup journey.
The priority should be given to startup projects which demonstrate the rapid growth, directly serve the city's socio-economic development, and have a high competitive advantage, plus those wining high awards at municipal, regional and national-level startup competitions.
Reporting by LE DUC VIEN – Translating by A.T
.