Rise in spontaneous markets, sales slump in traditional markets
October 05, 2021, 20:04 [GMT+7]
Traditional markets across Da Nang have just resumed operations at 50% capacity after more than 2 months of closures due to the resurgence of the COVID-19 pandemic. However, the gloomy trading atmosphere has been recorded in these markets with many sellers but very few buyers, which is partly driven by the rise in some spontaneous markets and itinerant vendors nearby the traditional markets.
Reported by our reporter at the Moi Market in Hai Chau District, proper precautions have been put in place at the venue in order to prevent the spread of the virus. This market has separate entry and exit points for patrons. Additionally, plastic partitions have been used to separate stallholders and patrons in a normally tight space in a bid to maximize their protection against coronavirus.
In contrast, no one cares about pandemic prevention measures at spontaneous selling areas outside these markets.
Similarly, the bustling trading ambience has been recorded at a series of spontaneous stalls surrounding the Ngu Hanh Son District-based Bac My An Market. A full range of essential items from vegetables, fruits, meat, fish, seafood, groceries, etc are being sold at these stalls. This makes the market stallholders here sad because of their sales slump.
The same situation has also been seen at the Hoa Cuong wholesale market. Many managers of traditional markets are expressing their deep concerned that the city may face a high risk of infectious diseases spreading if no measures are taken to close such spontaneous markets.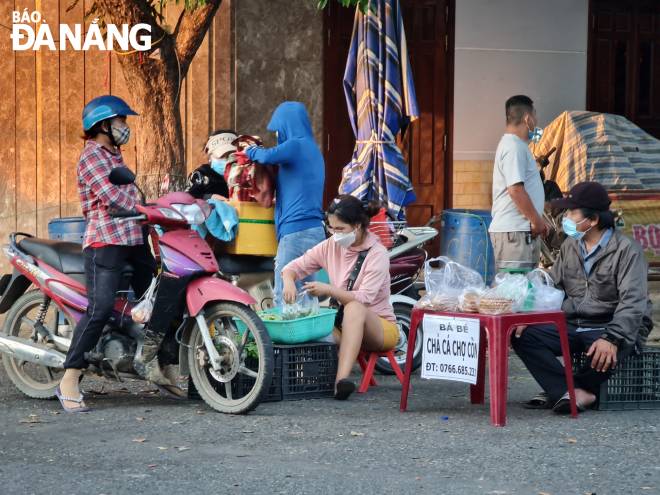 Some spontaneous selling areas are seen nearby the Hoa Cuong wholesale market
Shoppers are seen at a spontaneous market on Hoang Dieu Street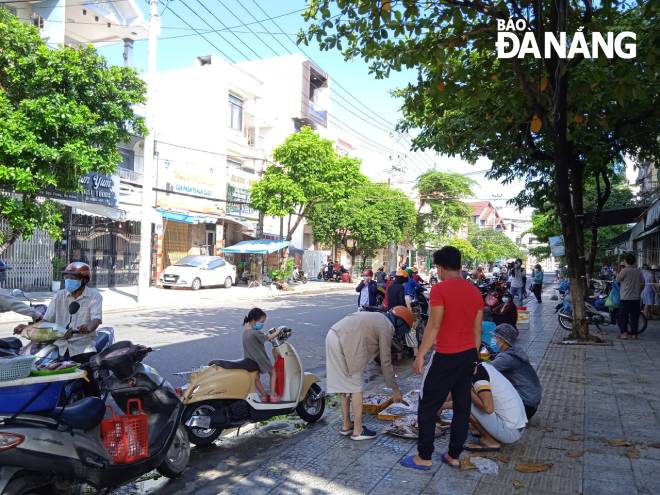 A spontaneous market nearby the Phu Loc Market is crowded with shoppers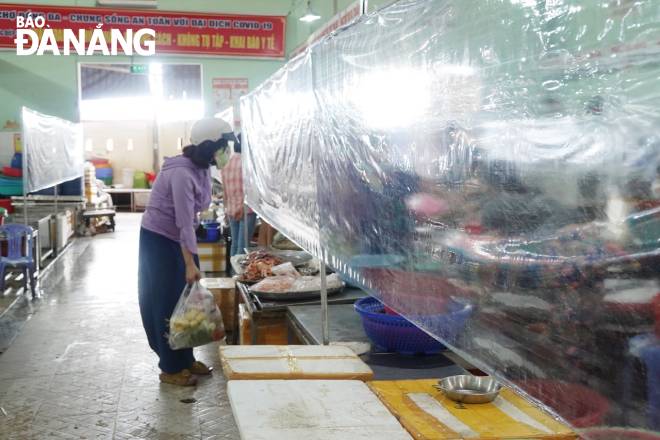 Since its recent reopening, the Dong Da market has seen few patrons.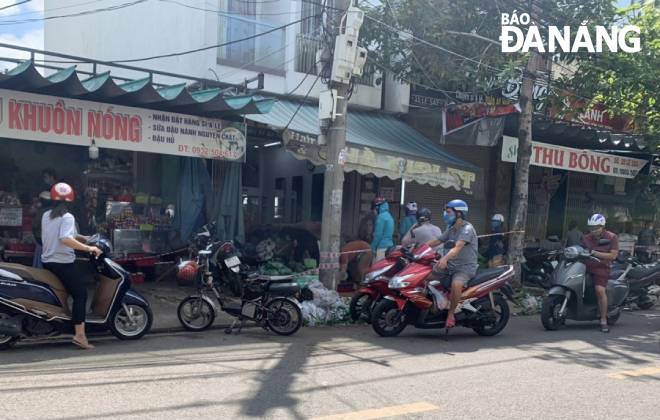 Residents freely shopping at a spontaneous market nearby the Hoa Cuong wholesale market
Reporting by QUYNH TRANG - Translating by M.D
.