Da Nang - Quang Ngai Expressway allows maximum speed limit of 120km/h
December 09, 2021, 12:08 [GMT+7]
Following fresh approval by the Viet Nam Expressway Development Investment Corporation (VEC), the maximum speed limit for vehicles travelling on the Da Nang- Quang Ngai Expressway (at Km65+000 - Km131+500) will increase from 100 kilometers to 120 kilometers per hour from December 9 in line with the design standards of the TCVN5729-1997 expressway.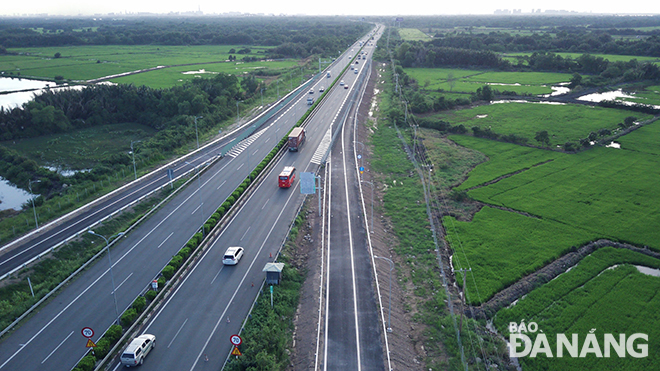 A section of the Da Nang- Quang Ngai Expressway. Photo: THANH LAN
However, the maximum speed limit of 100 kilometers an hour is still applied to a section at Km110+100 – Km114+000.
Meanwhile, the minimum speed remains 60km/h for the whole route.
The deployment of the expressway project, the first of its kind in the central region, crossing through Quang Ngai and Quang Nam provinces, is part of the country's expressway network development plans.
The project kicked off in 2013 at a total investment of VND34.5 trillion (US$1.5 billion), sourced from official development aid from the Japan International Co-operation Agency (JICA) and the World Bank (WB).
Stretching nearly 140km and linking with the National Highway No 1, the expressway helps to accelerate the development of the central region's economic hub, as well as strengthening the links between the Dung Quat Industrial Zone in Quang Ngai Province, the Chu Lai Open Economic Zone in Quang Nam Province, and Da Nang.
The route is also expected to boost international transport connectivity amongst the Viet Nam-Laos-Cambodia economic triangle through the East-West Economic Corridor, to number seaports in Central Viet Nam.
Reporting by THANH LAN – Translating by A. THU
.