Two international luxury cruise ships expected to arrive in Da Nang on March 5 and 6
March 02, 2023, 18:11 [GMT+7]
Between March 1 and March 8, 2023, Saigontourist Travel Service Company is set to welcome 4 international luxury cruise ships which will carry a combined total of more than 4,200 multinationals. These ships are expected to dock at ports in Ho Chi Minh City (HVMC), Ba Ria - Vung Tau, Da Nang, Ha Long.
On Wednesday noon, Azamara Quest which carried 300 international passengers from such countries as the UK, USA, German, and Australia docked in HCMC. After arriving in Viet Nam, international guests are taking HCMC and Ben Tre tours in 3 days. After that, the ship will dock at Da Nang's Tien Sa Port on Sunday, March 5, and its passengers will then take tours to explore the central coastal city of Da Nang, Hoi An ancient town, and the Imperial City of Hue.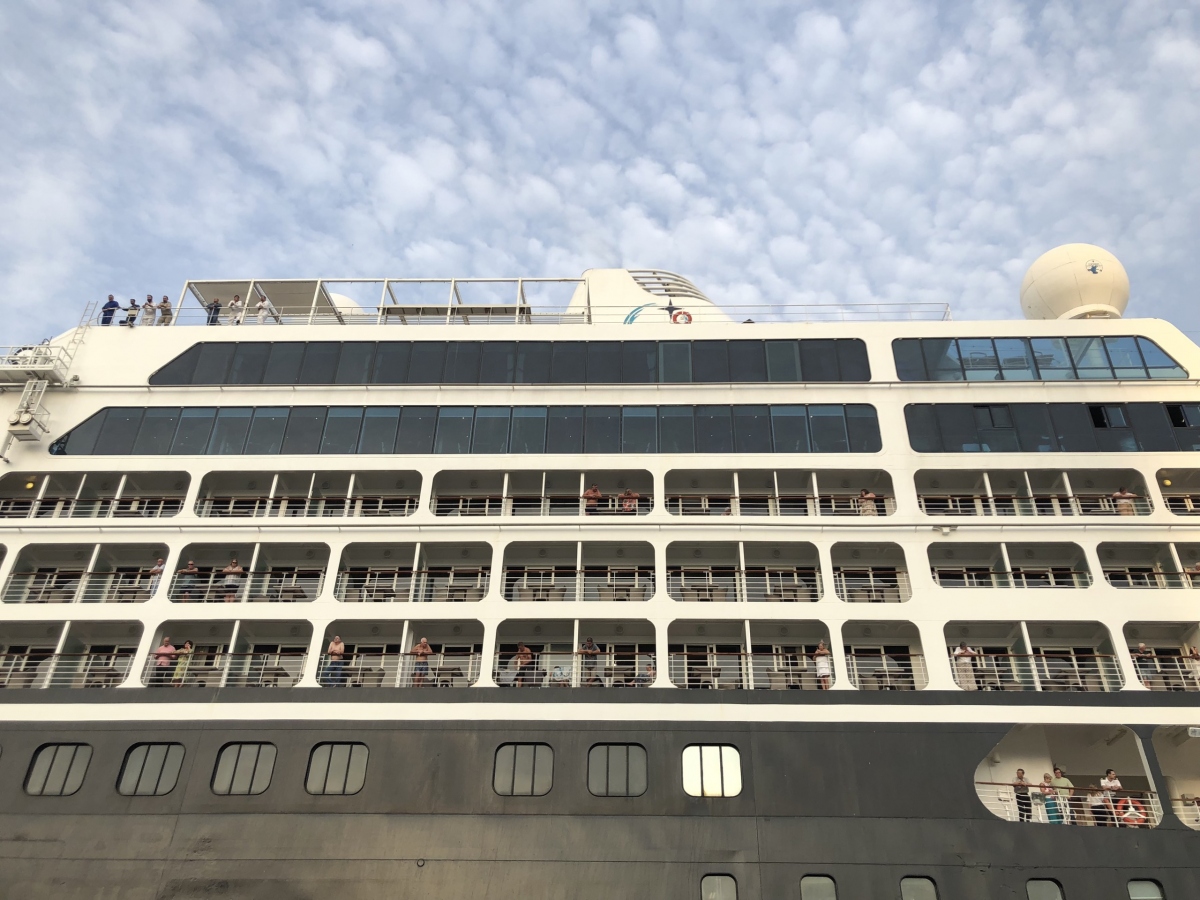 Passengers on cruise ship Azamara Quest . Source: VOV
The Europa 2 carrying 400 German passengers will dock in HCMC on Friday noon, March 3, and it is expected to leave the southern city on Saturday afternoon, March 4 for other Vietnamese destinations. Then, the ship will arrive at the Tien Sa Port in Da Nang on ​​March 6 and Ha Long Port on March 8. During their 6 days in Viet Nam, Saigontourist will provide special tours for them to discover the beauty of HCMC, Vinh Long - Can Tho, Da Nang, Hoi An, Hue, and Ha Long.
Resort World One carrying 1,500 multinationals will dock at the Phu My Port in Ba Ria - Vung Tau on Sunday morning, March 5. International guests will take tours to explore HCMC and My Tho during the day before leaving Viet Nam in the evening of the same day.
Cruise ship Mein Schiff which carries 5 2,000 German passengers will return to Viet Nam post COVID-19 pandemic, and make her first call to Ha Long Port in the morning of March 6. The cruise ship will leave Viet Nam on the same day in the evening after its passengers are taken to visit Ha Long Bay, Hai Phong and Ha Noi.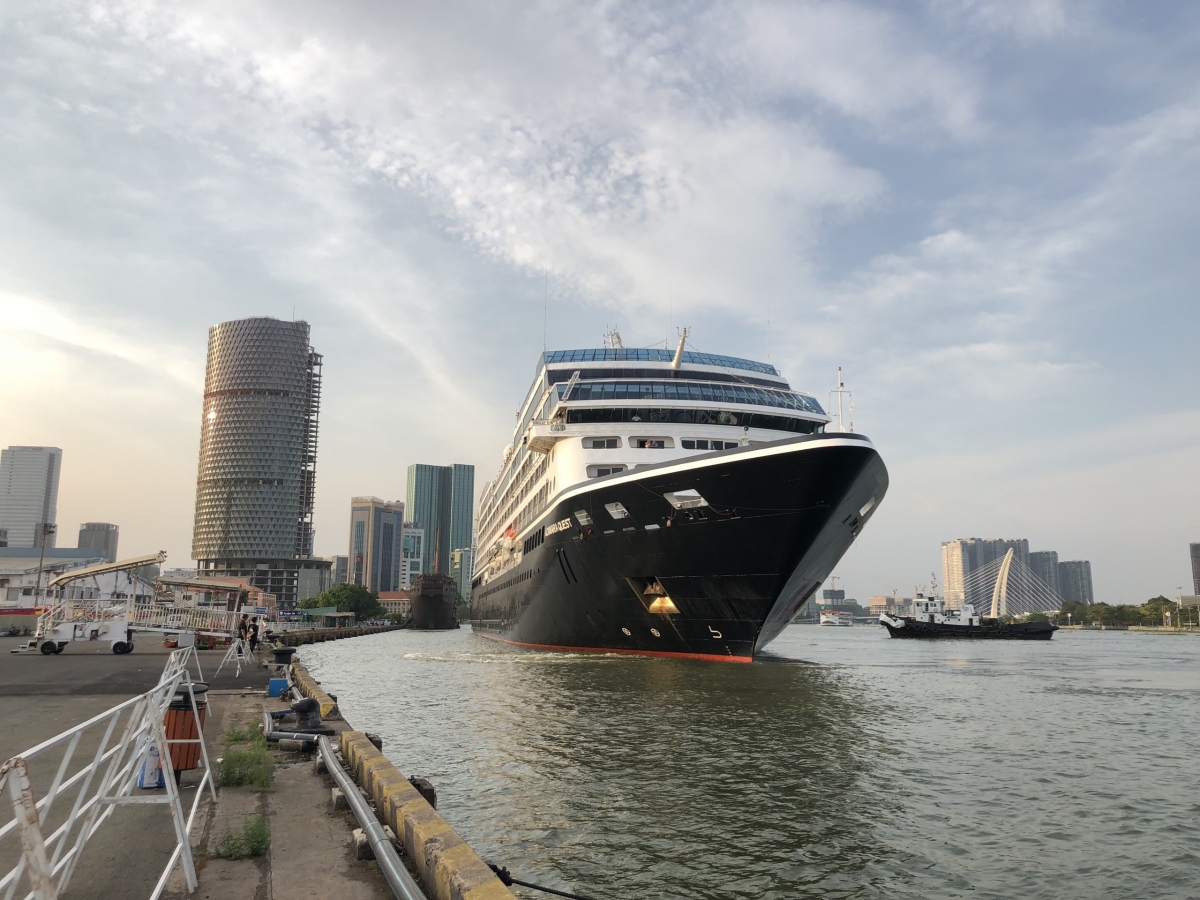 Cruise ship Azamara Quest docked in Ho Chi Minh City. Source: VOV
Saigontourist has set its first record since the beginning of the year for welcoming international cruise ships to Viet Nam, marking the strong recovery of cruise tourism, and international tourism as a whole, after COVID-19 crisis,
Saigontourist said that numerous international cruise ships, including Royal Caribbean Cruise Lines, TUI Cruises, Silversea Cruises, Azamara Cruises, Hapag-Lloyd Cruises, and Resort World Cruises are expected to arrive at Vietnamese ports during this year. The company will offer many tour options to international cruise ship passengers to discover landscapes, history, culture, life, and cuisine of Viet Nam in a bid to create amazing experiences for them, and leave them with unforgettable memories about their trips to Viet Nam.
Reporting by VOV- Translating by H.L
.