Over 1,000 technology lovers attend Google I / O Extended Mien Trung 2019
June 16, 2019, 14:50 [GMT+7]
A total of over 1,000 programmers, students, lecturers, and experts involving information technology (IT) sector attended the Google I/O Extended MienTrung 2019 in Da Nang on Saturday.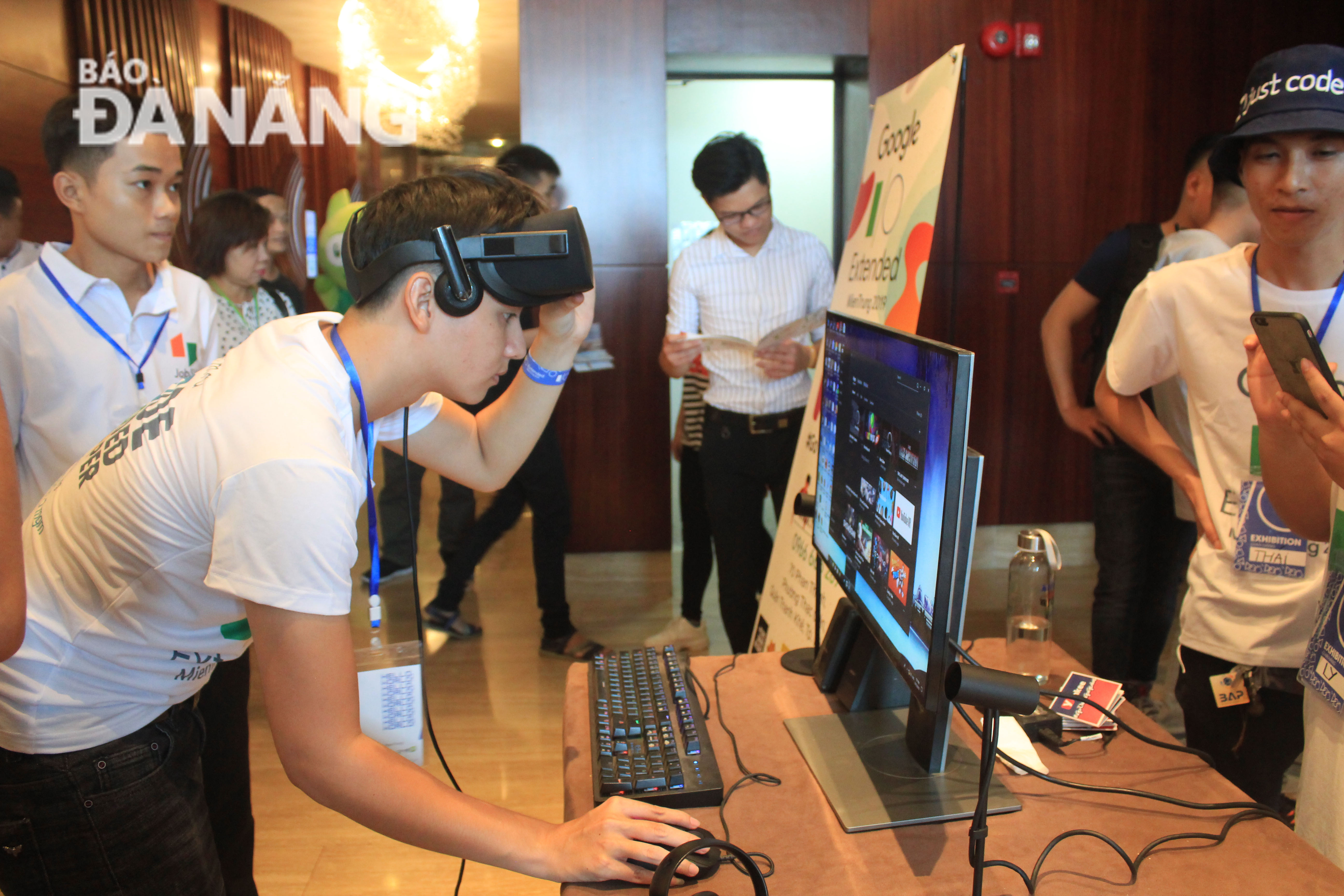 Visitors experiencing virtual reality glasses at the event.
The event were jointly organised by the Google Developers Group (GDG) Mien Trung, the Da Nang Entrepreneurship Support (DNES), and the Google Cloud Developer Community Danang (GCDC).
The Google I / O Extended MienTrung 2019 is a local version of the Google I/O, an annual developer conference in the USA where Google announces new hardware, software, and various updates for its existing apps and services.
The event gave participants the opportunity to update the latest technologies from Google through topics about artificial intelligence, machine learning, virtual reality, Internet of things, Google Cloud, Android, Firebase, and Flutter.
Besides, inspirational stories about technology startups, programmers' lives, and how to build brand names were presented at the event by domestic and foreign speakers.
In addition, this year's event featured 20 stands from IT companies and technology startup businesses. These stands introduced visitors to new and useful technological applications such as GonJoy, Glame, Let's go, Job Chat, Cashbag, and Datbike.
.