Boosting bilateral economic cooperation with Rheinland-Pfalz State
October 15, 2019, 13:18 [GMT+7]
On Monday, Da Nang People's Committee Vice Chairman Tran Van Mien hosted a reception for a group of visitors from Rheinland-Pfalz State of Germany. The delegation was led by Mr Joe Weingarten, Head of the Innovation and Technology Department of Rheinland-Pfalz State, and Mr Klaus Weichel, Mayor of Kaiserslautern City.
A meeting in progress
Vice Chairman Mien highly lauded the visit made by the German guests which would open more cooperation opportunities for the both sides in the coming time.
The host also remarked that Da Nang welcomes foreign investment in the aspects of hi-tech, information technology, and environmentally friendly projects. He also noted his city was now home to 781 FDI projects with total investment of 3.57 billion USD, including 9 German-funded projects totalling 10 million USD.
In reply, Mr Weingarten said the purpose of the visit was to learn about the city's investment climate in order to promote the bilateral trade between Da Nang and Rheinland-Pfalz.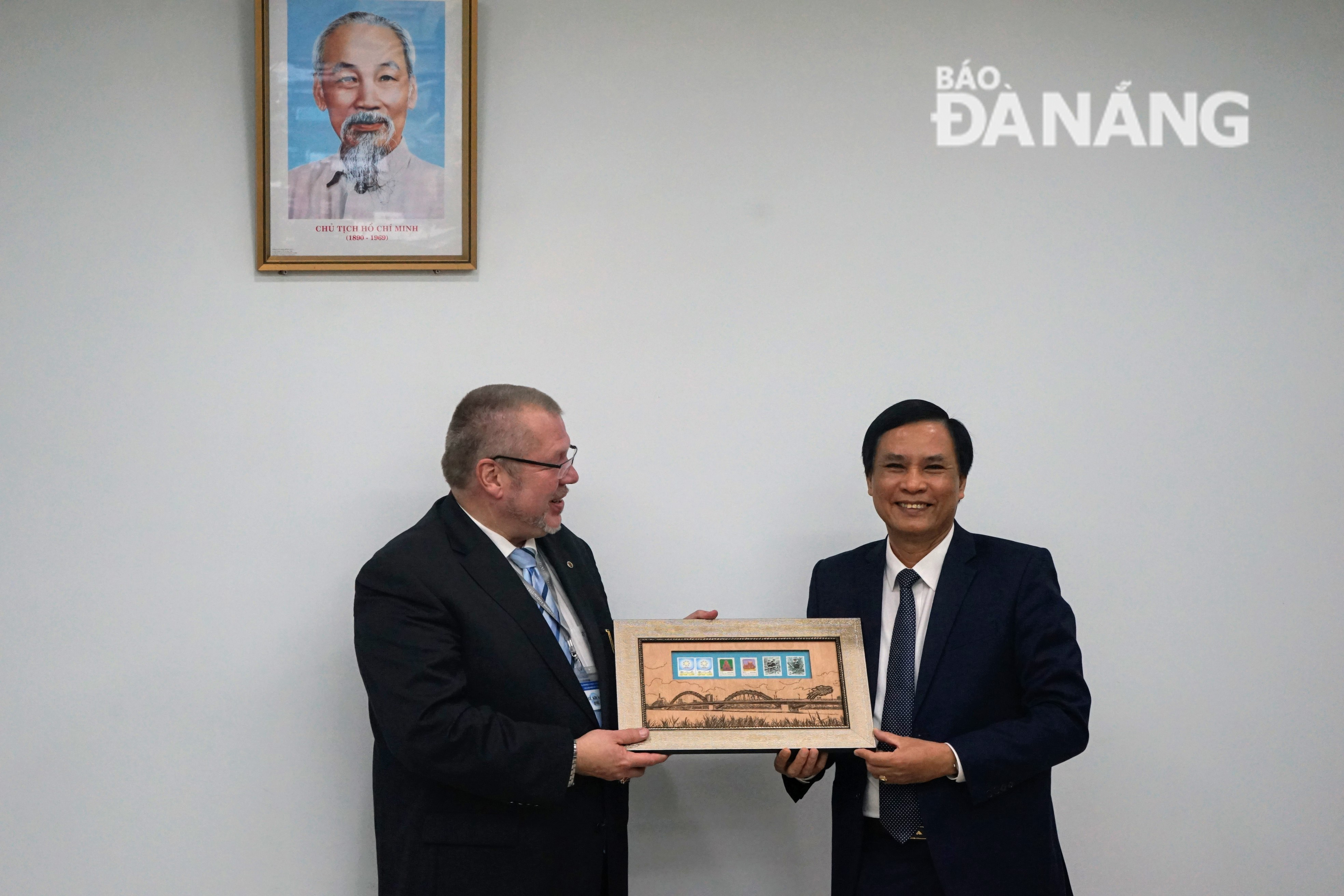 Vice Chairman Mien (right) and Mr Joe Weingarten
According to Mr Weingarten, the Rheinland-Pfalz State has an internationally-oriented economy, and the locality was home to many global companies, including large chemical, pharmaceuticals, and the automotive industry companies.
The German visitor underscored that chemical, pharmaceuticals, automobile manufacturing, and food industries were his state's spearhead economic sectors. He noted his locality showed keen interest in expanding its international relations with other countries worldwide, including Viet Nam.
Mr Weingarten said that his city is willing to cooperate with Da Nang in the aspects of hi-tech, logistics, information technology, steel and rubber in the years ahead.
.