Many activities in response to Viet Nam Sea and Island Week, Action Month for Environment
May 26, 2022, 10:00 [GMT+7]
The Da Nang People's Committee has issued a plan to organise the implementation of Action Month for the Environment and the Viet Nam Sea and Island Week in Da Nang.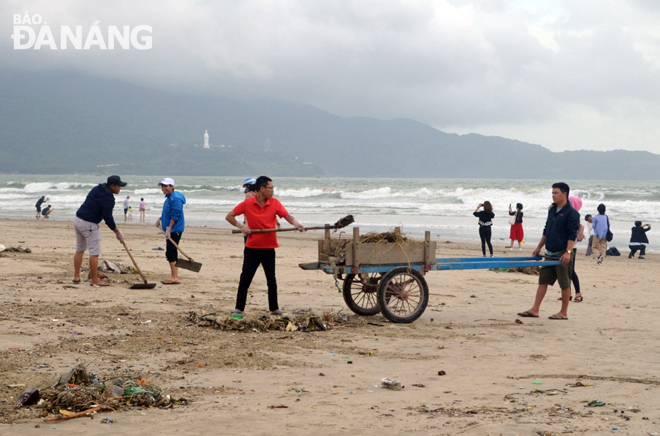 Illustrative image (Source: DNO)
Under the freshly-released plan, from June 1 to August 30, 2022, especially on Saturdays and Sundays, many activities will take place across the city.
On the spotlight will be the dissemination of the national Law on Environmental Protection in 2020, the 'Building Da Nang into an Environmentally-friendly City' project for the 2021 - 2030 period, and the 'Conservation of Biodiversity in Da Nang' by 2030, vision towards 2045.
Heed will be paid to raising public awareness of the significance of seas, islands and oceans, the development of marine economy and biodiversity, taking measures to respond to climate change, sea level rise and natural disaster prevention and control, effectively managing solid and plastic waste, sorting waste at source, planting more trees, responding to climate change, protecting marine resources and the natural environment.
In addition, the Waste and Environment Technology and Solution Towards Sustainable Urban Development Vietnam Conference and Exhibition (WETV Confex) is slated to take place on August 25 and 26 at the Da Nang Exhibition & Convention Center, at 9 Cach Mang Thang Tam Street, Khue Trung Ward, Cam Le District.
Also, oil spill response exercises and scientific conferences on cooperation to promote sustainable development of marine economy in Da Nang, along with many environmental cleanup drives will be carried out.
Reporting by HOANG HIEP - Translating by A.THU
.