Disinfectant spraying in Son Tra Districts' wards amid fears over high COVID-19 exposure risk
August 02, 2021, 17:25 [GMT+7]
Staff members from the Centre for Chemical, Biological, Radioactive and Nuclear Incident Response in Central Viet Nam under the Chemical Corps, the Ministry of Defence on Sunday conducted the spraying of disinfectant in the wards of Tho Quang and Nai Hien Dong in Son Tra District amid a growing number of COVID-19 infections logged here.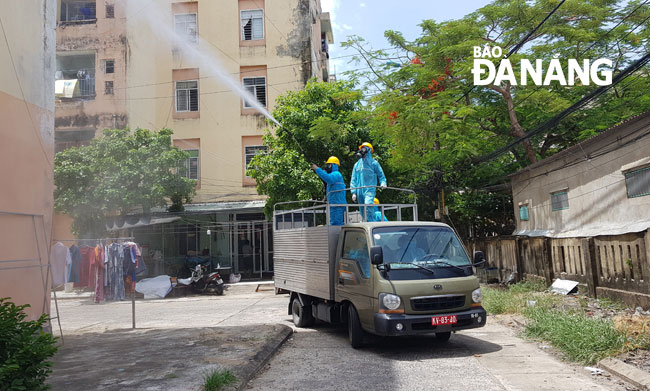 Apartment buildings are disinfected to minimize the virus's spread
A total of 5 specialised vehicles and a total of 22 officers and soldiers from the Centre were assigned to carry out the disinfectant spraying as a preventive measure against the coronavirus in Tho Quang Ward with a focus on disinfecting residential areas, main roads and the namesake fishing wharf.
Likewise, the spraying of disinfectant with the engagement by 3 specialised vehicles and a large number of officers and soldiers was conducted in Nai Hien Dong Ward.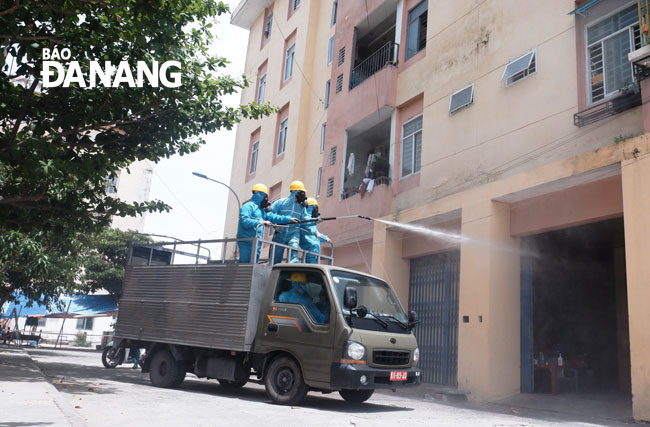 The disinfection is in progress at hard blockade areas where COVID-19 cases have been recorded.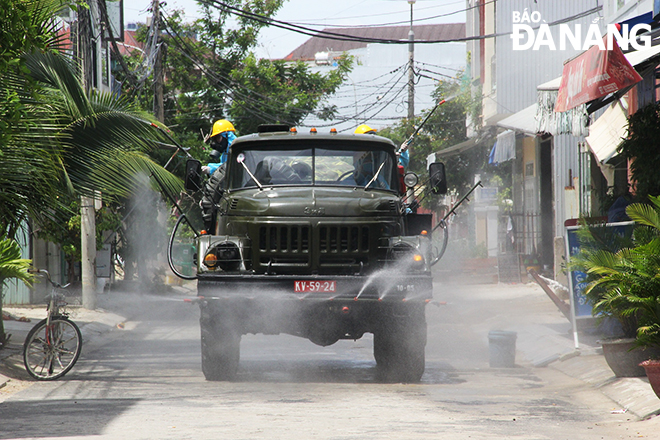 Functional forces work in the harsh conditions to complete their assigned disinfection missions in Nai Hien Dong Ward.
Reporting by PHAN CHUNG, THIEN DUYEN- Translating by A.T
.