Thailand pins hope on tourism resumption to promote economic growth
October 14, 2021, 09:49 [GMT+7]
Reopening the tourism industry to vaccinated foreigners from November will help drive GDP growth and sustain business confidence of Thailand, according to the Federation of Thai Industries (FTI).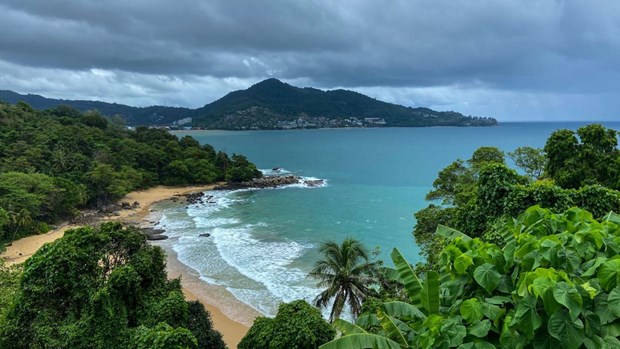 Illustrative image (Photo: https://edition.cnn.com/)
Thai Prime Minister Prayut Chan-o-cha on October 11 stressed that Thailand should not lose the "golden time" to earn revenue during the end of the year, insisting the reopening date will be on November 1.
Revenue from tourism, which makes up 10 percent of Thailand's GDP, is a quick way to boost the domestic economy, said the FTI.
The federation expects foreign arrivals would help Thailand reach its GDP growth target of 0 - 1 percent this year.
Local media on October 13 quoted FTI Chairman Supant Mongkolsuthree as saying that Thailand must learn to live with COVID-19 and let everything run by itself.
It is time for Thailand to bring back bustling business activities, while maintaining necessary measures against the pandemic, he said.
Chairman of the Thai Chamber of Commerce (TCC) Sanan Angubolkul said the agency supports the government's plan to fully re-open to vaccinated tourists from countries deemed low risk from November 1, saying the decision is a good sign for the country's economy.
Source: VNA
.