APEC to deliver responsible advertising standards
Published: August 25, 2017
A 2-day conference on APEC advertising standards resumed on Thursday in HCM City, with a focus on delivering responsible advertising in key sectors at a time of increased digital access.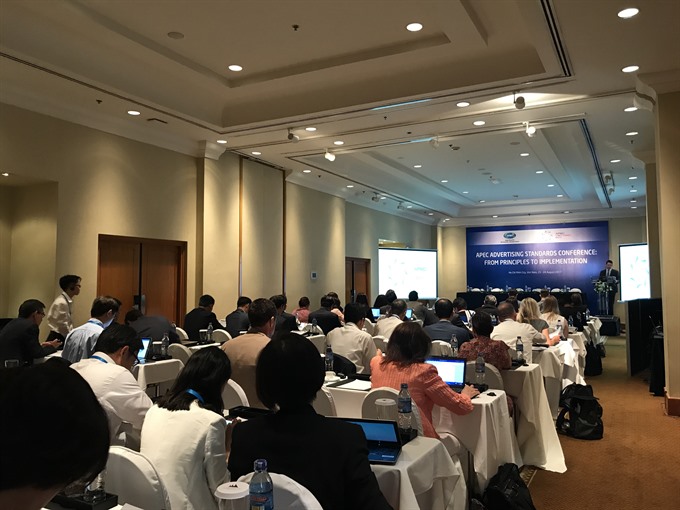 Fifty delegates from 21 APEC member economies met on Wednesday and Thursday (August 23-24) in HCM City
The conference was held by the Committee on Trade and Investment (CTI) within the framework of the third Senior Officials Meeting (SOM 3).
Around 50 delegates from 21 APEC member economies discussed responsible food and alcohol marketing and regulations, in addition to monitoring of digital advertising.
Ryan MacFarlane, an APEC representative and director of C&M International, said that APEC supported the establishment and alignment of advertising standards among advertising standards bodies.
Advertising fosters competition, builds consumer awareness, and ultimately increases economic growth and cross-border trade, he said.
One US dollar spent on advertising in developed APEC markets generates 7 USD in GDP growth, and typically more in product sales, he said, citing a recent study.
APEC has given priority to the promotion of advertising standards and the role of governments and self-regulation through its consistent body of work over the past 5 years.
The first APEC advertising standards meeting took place in Ha Noi in 2012. It established objectives for APEC economies in the following five years and outlined policy tools to help economies reach the objectives.
(Source: VNS)
.