Da Nang supports consumption of OCOP products
October 22, 2021, 18:19 [GMT+7]
Around 200 OCOP products (One Commune-One Product) and typical rural industrial products were on display at the 'Online Trade Connections to Support Consumption of OCOP Products' programme on Friday morning, October 22.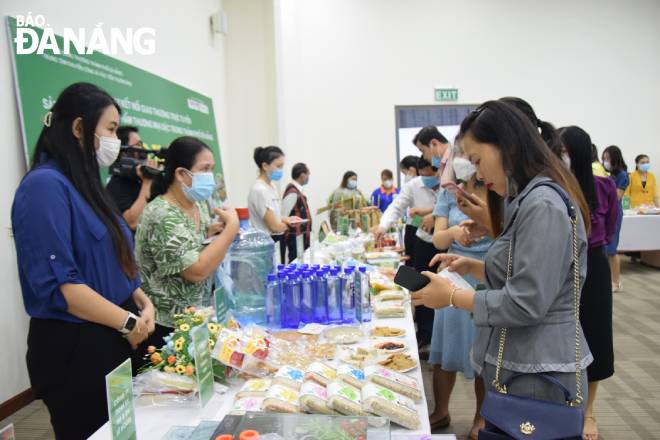 The programme attracted the participation of many businesses and production facilities in Da Nang and the provinces of Phu Yen and Kon Tum.
Held at the Da Nang Convention and Exhibition Centre, the programme attracted the participation of 60 businesses in Da Nang, and from the provinces of Phu Yen and Kon Tum.
Co-organised by the Departments of Industry and Trade in Da Nang and Phu Yen Province, the Kom Tum Province Industrial Promotion and Trade Promotion Centre, and the Viet Nam E-commerce Association, the programme provided the good opportunity for participating businesses to foster their links, thereby significantly contributing to driving their post-pandemic production and business recovery.
The event also provided a good opportunity for OCOP manufacturers to introduce their products to customers, and create a closer links between producers and consumers.
Mr. Nguyen Huu Hanh, Deputy Director of the Da Nang Department of Industry and Trade, said due to the impact of the COVID-19 pandemic, many local businesses have been faced difficulties in term of product consumption market. Therefore, he highlighted the importance of such event in helping businesses advertise their products and expand their customer network into not only Da Nang, but also into Central Viet Nam as a whole.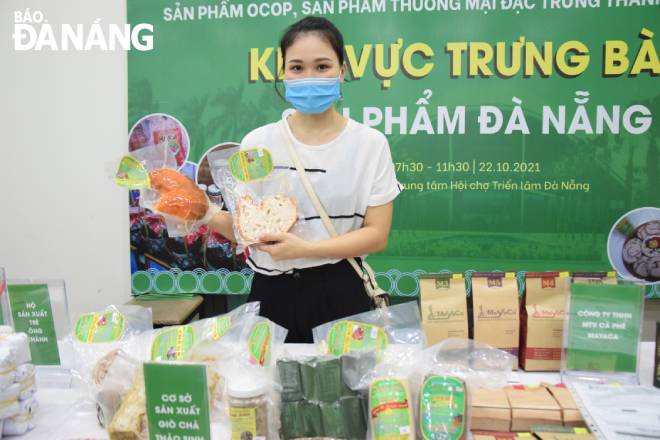 'cha bo' (grilled beef roll) by the Thao Sinh establishment in Thanh Khe District's Hoa Khe Ward on display at the event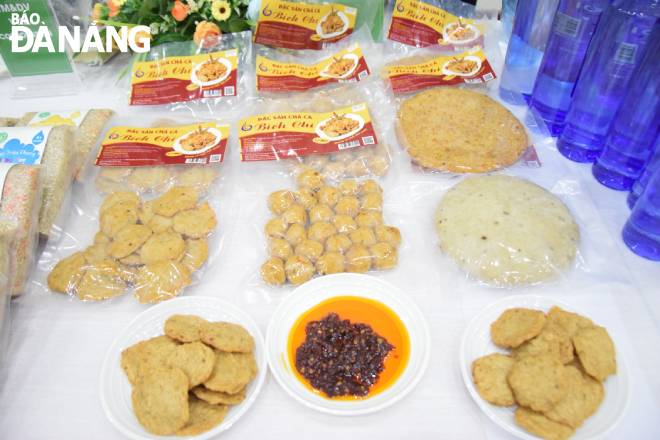 'cha bo' (grilled beef roll) and 'cha ca' (fish cakes) products meeting standards of the One Commune-One Product (OCOP) programme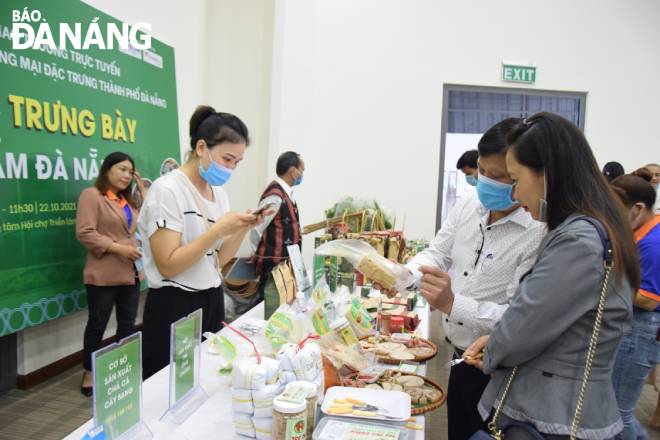 The organizers expect that the program would help expand the consumption market for Da Nang-developed products
Reporting by QUYNH TRANG - Translating by M.D
.