Image of the city's Golden Bridge wins international architecture photo contest
May 06, 2020, 11:31 [GMT+7]
A picture of Da Nang's 'Cau Vang' (Golden Bridge), captured by photographer Tran Tuan Viet, has claimed the top US$1,000 prize at an international architecture photography competition.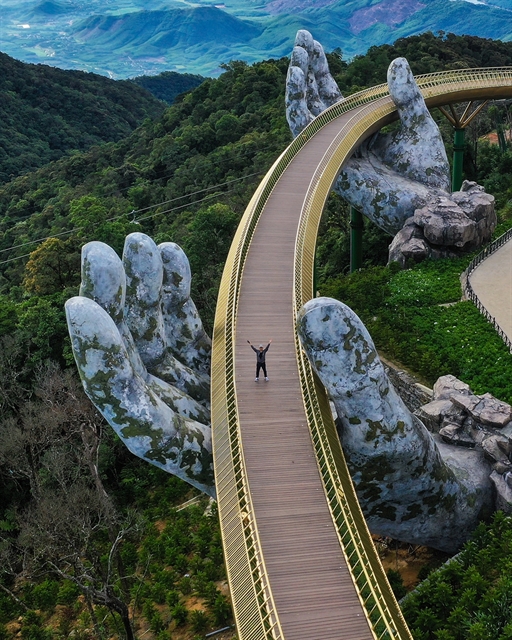 The image of the Golden Bridge captured by Tran Tuan Viet
The image of Da Nang's landmark was chosen from over 10,000 entries to the 'World's Best Photo of Architecture 2020' contest.
Tran Tuan Viet's photo won the most votes from users of the world's biggest free-to use photo app Agora.
The photo shows the 150-metre-long Golden Bridge, situated on the top of the Sun World Ba Na Hills, developed by the Sun Group.
The bridge has been built at 1,414 meters above sea level, and it is divided into 8 spans. This impressive architecture work has the peculiarity of being held by two giant concrete hands, representing the Mountain God's hands.
Architecture2020 is a spectacle about the beauty that results from the interaction between light and volumes.
Other photos selected as finalists in the competition which was launched on 10 March included shots of the vast Buddist temple, Borobudur, in Java, Indonesia, and the Clifton Suspension Bridge near Bristol.
By Danangfantasticity - Translated by MAI DUNG
.