Highlights of US sailors' exchange activities in city
Published: March 07, 2018
As part of the ongoing historic port call to Da Nang from 5 - 9 March, on Tuesday, the naval officers and crew members from the USS Carl Vinson participated in various cultural and friendship exchange activities in the city.
In particular, the US guests took part in a cuisine exchange programme with local chiefs. Organised by the municipal Department of Tourism, the event aimed to advertise culinary culture of Da Nang, and that of Viet Nam as a whole, to international friends.
During the event, some local specialities, namely 'nem ran' (fried spring roll), 'mi Quang' (Quang noodles), and 'banh xeo' (steamed rice flour pancakes) were introduced to the US guests.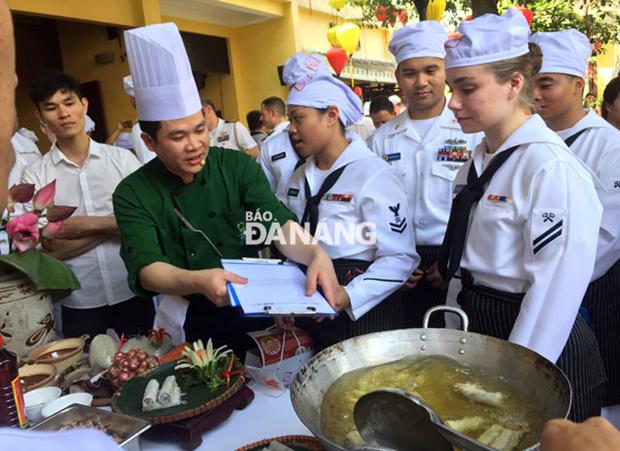 A local chief (in green shirt) teaching the US crew members how to make 'nem ran'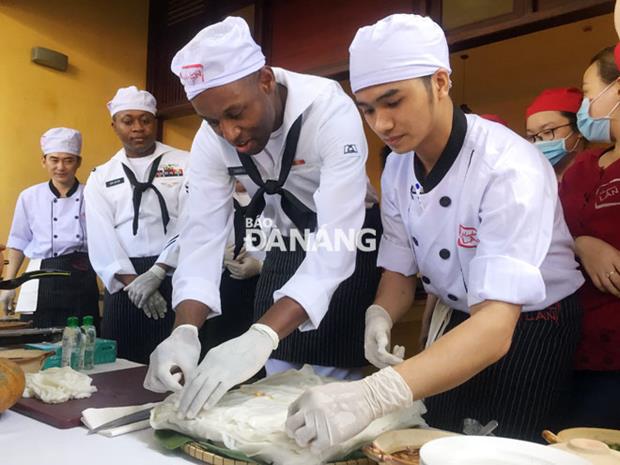 Some of the sailors learning how to prepare noodles for 'mi Quang' …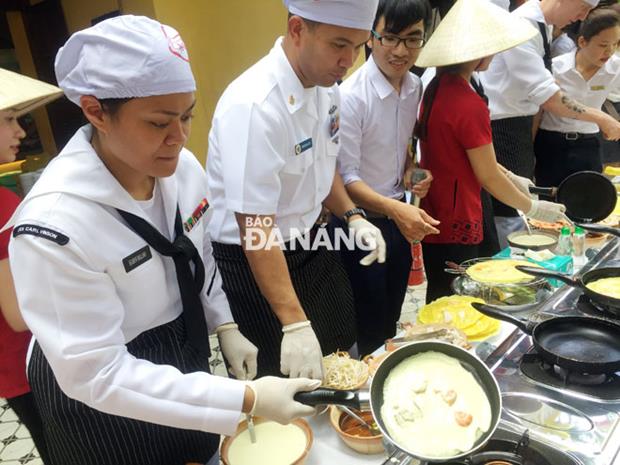 … and how to make 'banh xeo' - one of the city's popular specialities
Also on the same day, they paid visits to the city-based SOS Children's Village, and the Da Nang Nursing Centre for the Mentally Ill.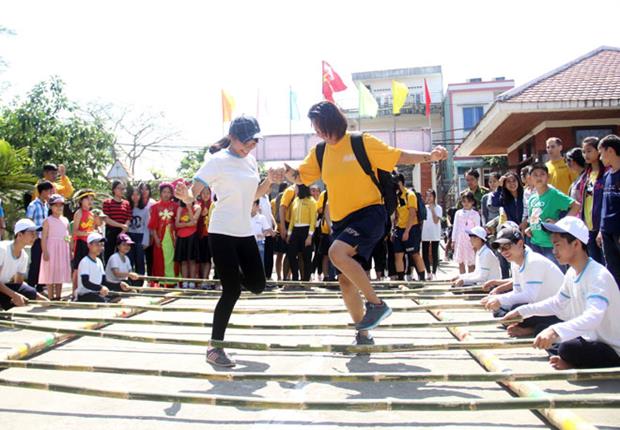 A US guest (in yellow T-shirt) dancing with bamboo poles with children at the SOS village …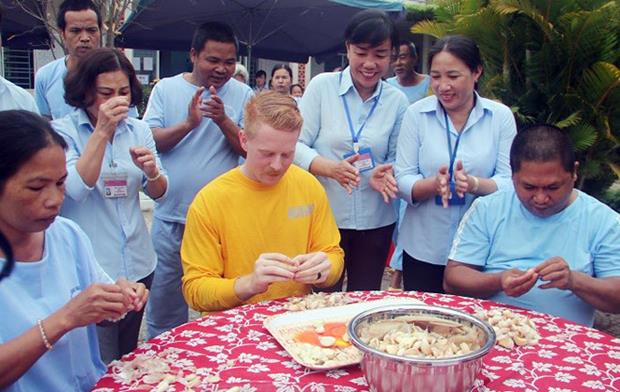 … whilst another one (in yellow T-shirt) participating in a garlic peeling contest with some patients at the Da Nang Nursing Centre for the Mentally Ill
Vice Admiral Philip G. Sawyer from the US Navy's 7th Fleet in the Pacific remarked that it was a great honour for the fleet's members to join in such these activities to enhance their relationship with local residents.
.