Heavy rains in the city leave many streets underwater
Published: December 09, 2018
Many streets and houses have been submerged in water after torrential rains hit Da Nang at 3.00am on Sunday. Flooded streets have caused motorcycle breakdowns and travel disruption.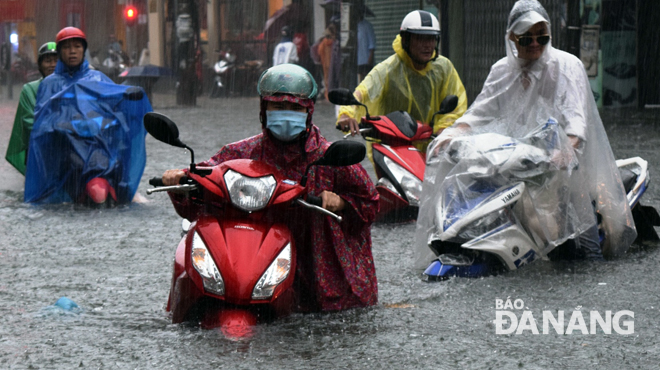 Road users managing to go through a flooded street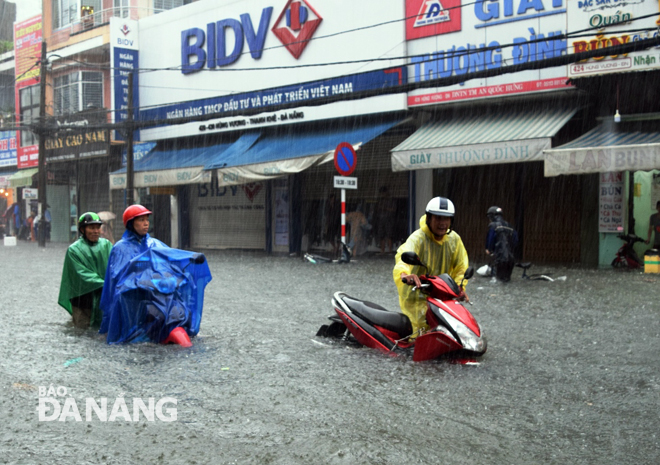 Heavy flooding seen on Hung Vuong Street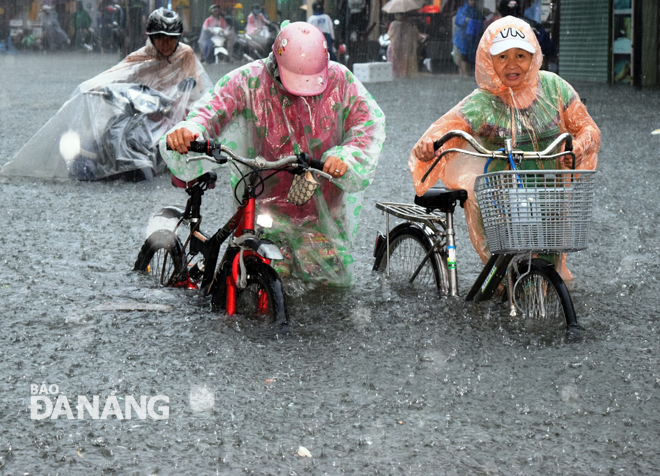 Road users pushing their vehicles through an inundated street
The Mid-Central Region Centre for Hydro-meteorological Forecasting predicted many parts of the city will continue to see heavy showers in the coming hours.
A total rainfall for suburban district of Hoa Vang is expected to be widely 50 to 100mm and even over 150mm, whilst rainfall accumulation is likely to be up to 200mm in the districts of Son Tra, Ngu Hanh Son, Lien Chieu, Thanh Khe, Hai Chau and Cam Le.
In particular, warnings on landslides and flash floods have been issued for some vulnerable mountainous areas in Hoa Vang, Son Tra, and Lien Chieu districts.
Meanwhile, flooding is likely to batter some vulnerable lowland areas in Hai Chau, Thanh Khe, and Cam Le districts.
It was reported that many sections of major streets in Thanh Khe and Hai Chau and Lien Chieu districts were engulfed in floodwater of between 0.5m and 1m, especially intersections: Ham Nghi, Hung Vuong and Hoang Hoa Tham streets; Le Dinh Ly - Nguyen Van Linh - Ham Nghi; Nui Thanh - Duy Tan; and Dong Da - Ly Tu Trong.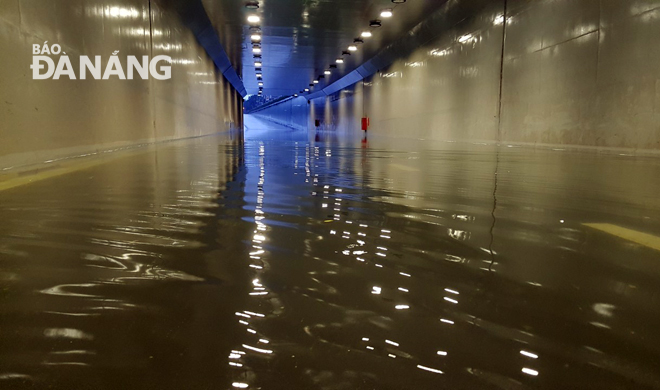 The Dien Bien Phu road tunnel being heavily submerged in water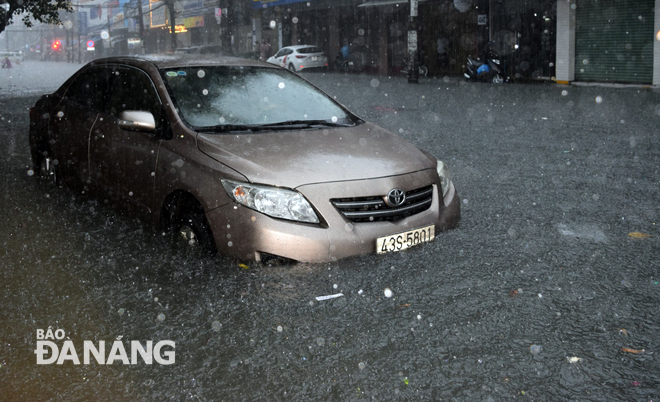 A car submerged under massive volume of rainwater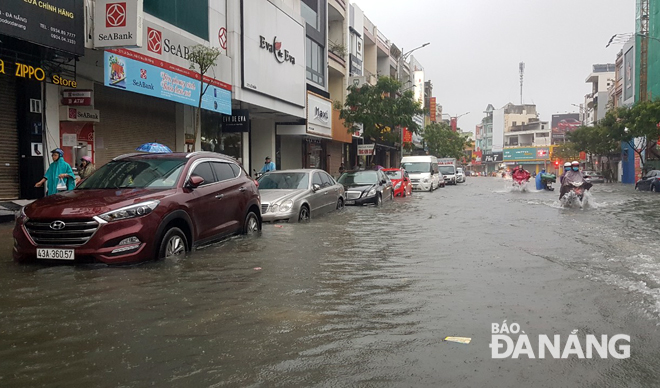 A flooded section of Le Duan Street pictured at 9.00am today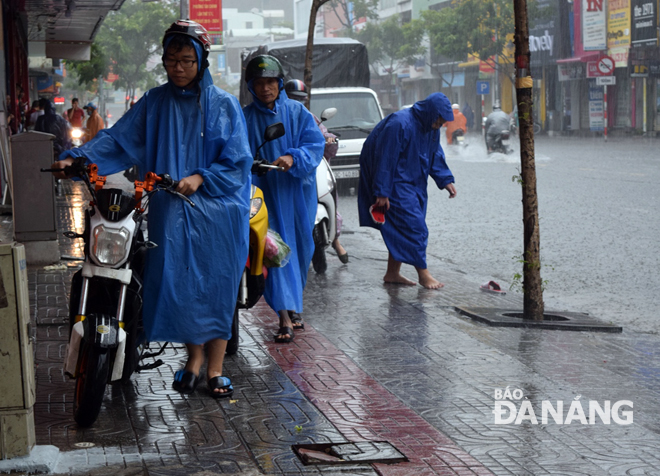 Road user rushing onto pavements, trying to escape the chaos sparked by flooding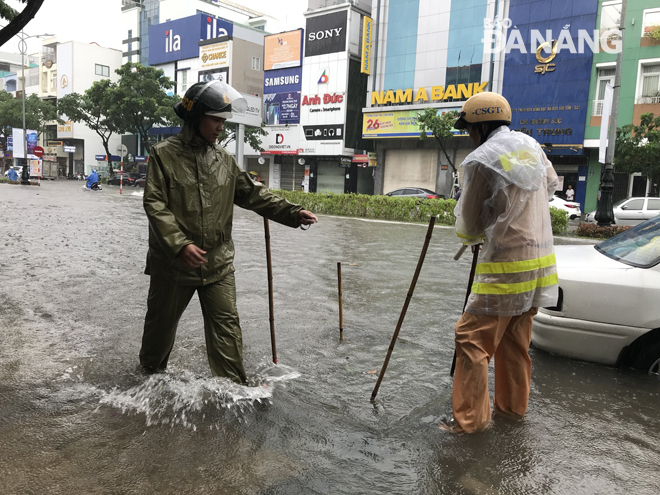 Traffic police unblocking a sewer on a flooded road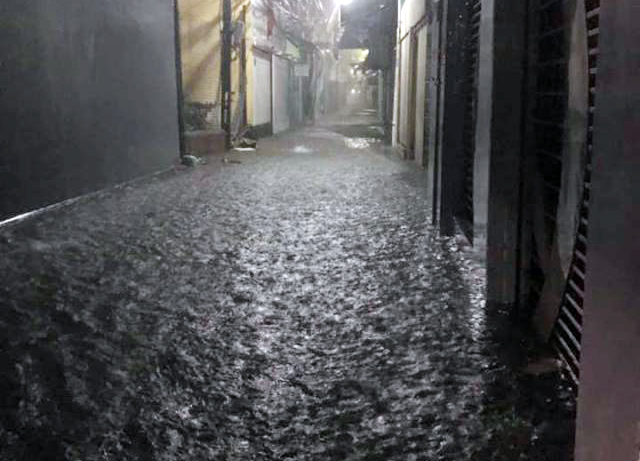 Heavy rain partially flooding the Me Linh area in Hai Chau District at 4.00 am today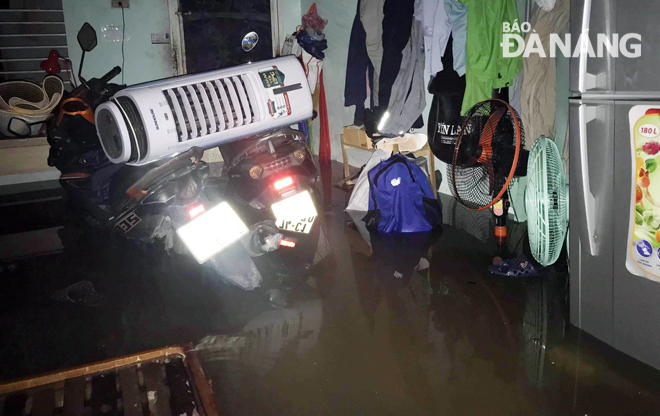 Water entering a house on Phan Chau Trinh Street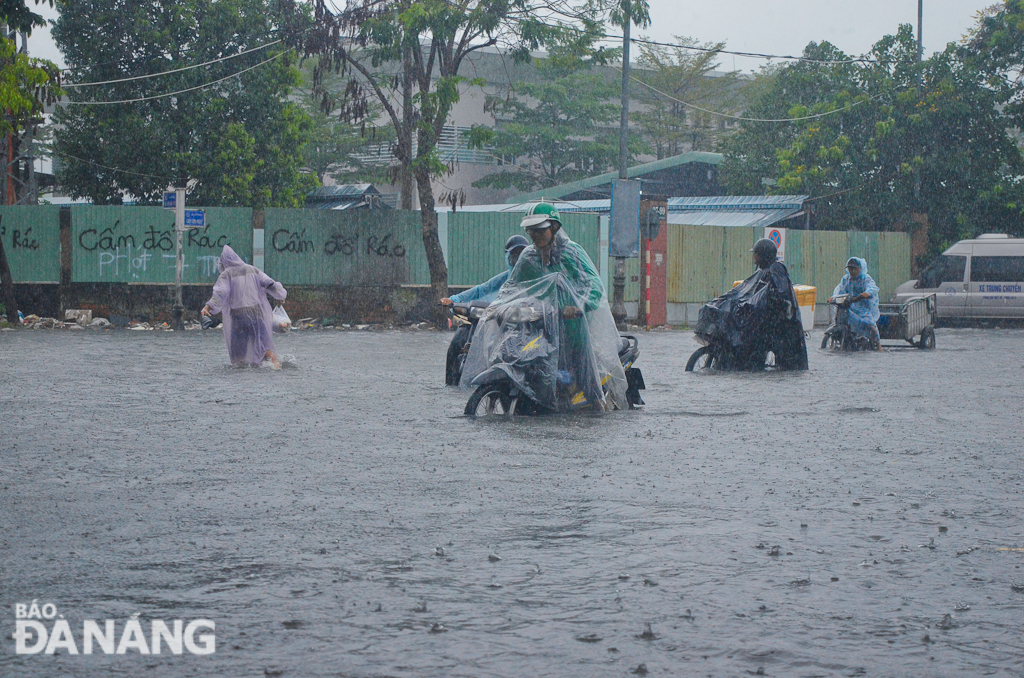 The entrance to the Da Nang inter-provincial coach station being inundated heavily
Residents on an oxen cart moving through a flooded section of Vu Trong Hoang Street in Cam Le District's Hoa An Ward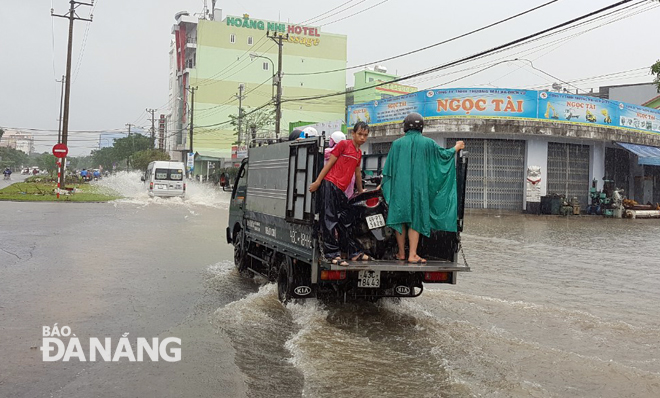 A semi-truck carrying motorbikes running through an inundated area near the city's inter-provincial coach station at 10,000 VND per vehicle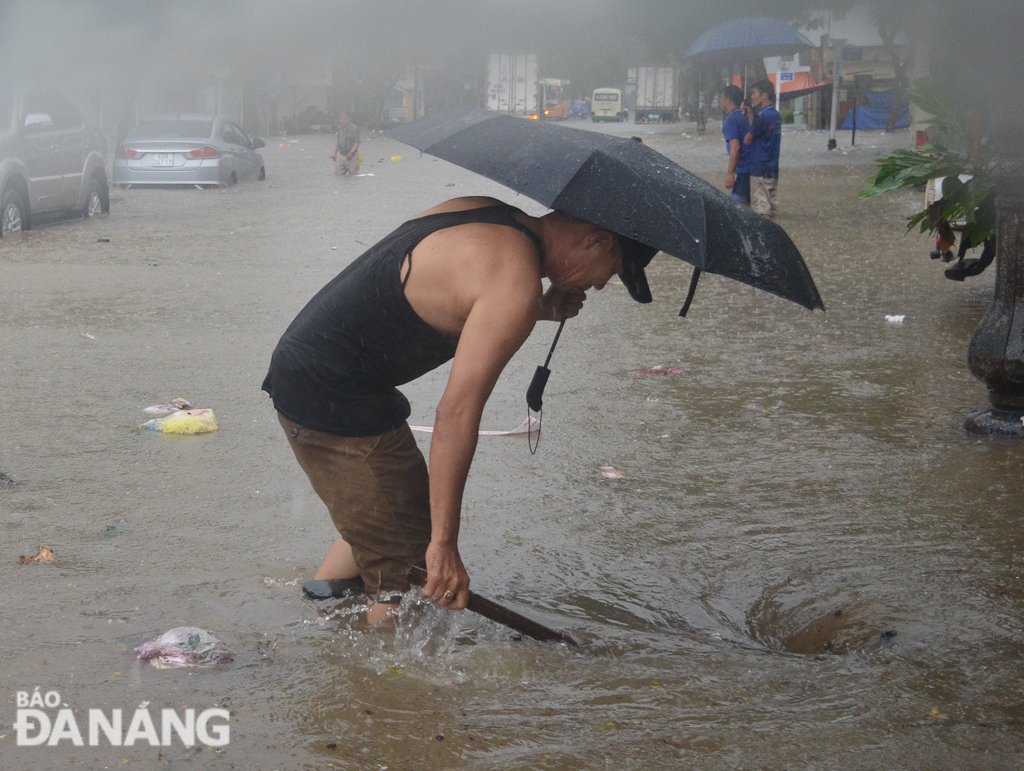 A male inhabitant unblocking a sewer on Tu Mo Street, behind the city's inter-provincial coach station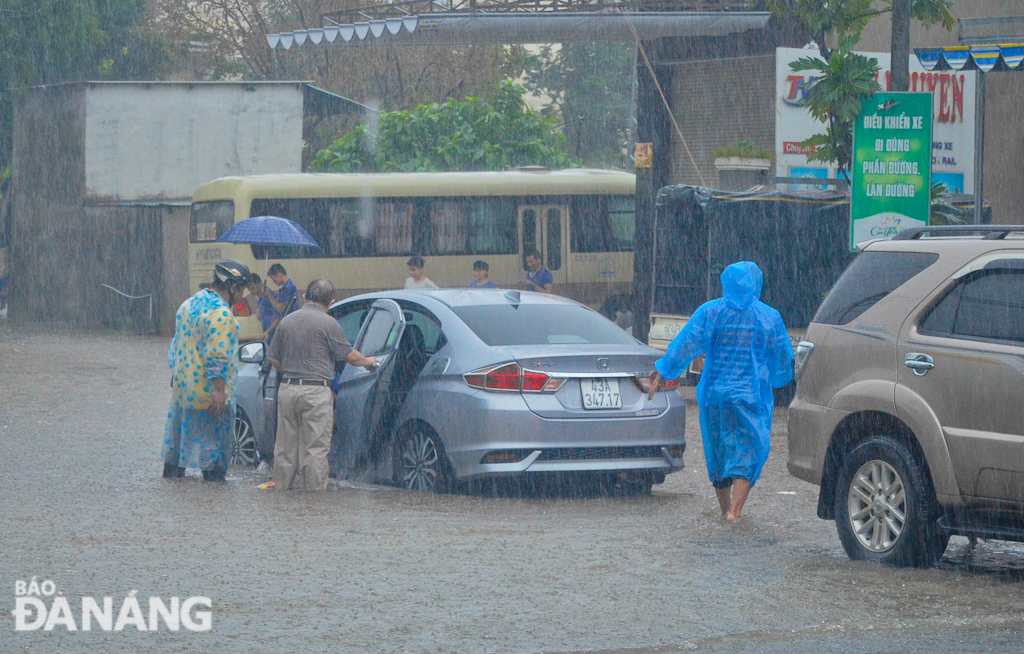 A car getting stranded in floodwater on a section of Dinh Liet in Cam Le district's Hoa An Ward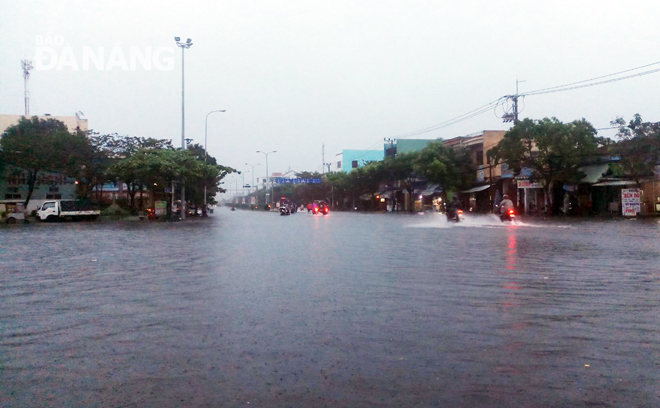 The intersection of a path leading to the Hoa Khanh Industrial Park and Nguyen Luong Bang Street being turned into a river, following torrential rain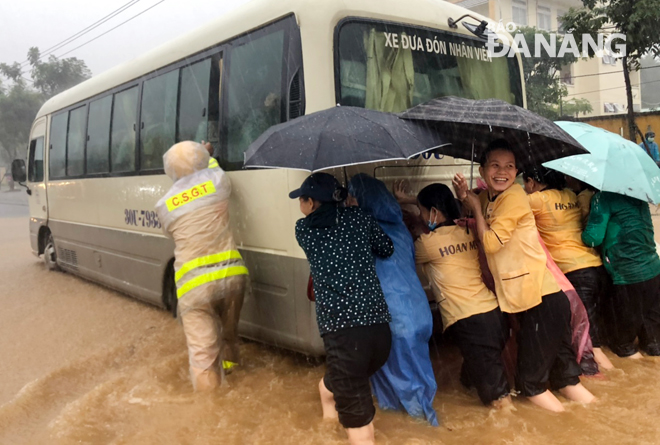 Traffic police on duty in Hoa Vang District's Hoa Nhon Commune pushing a broken-down vehicle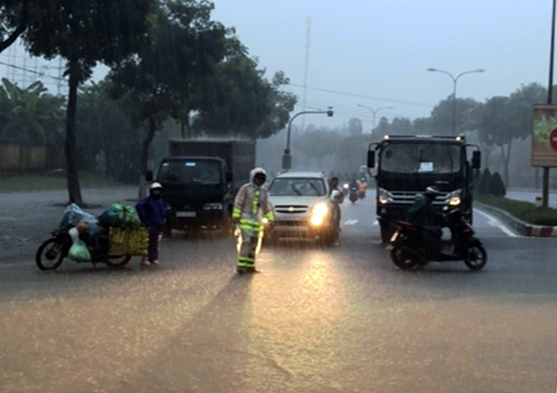 Traffic police preventing road users from running through a flooded area in the commune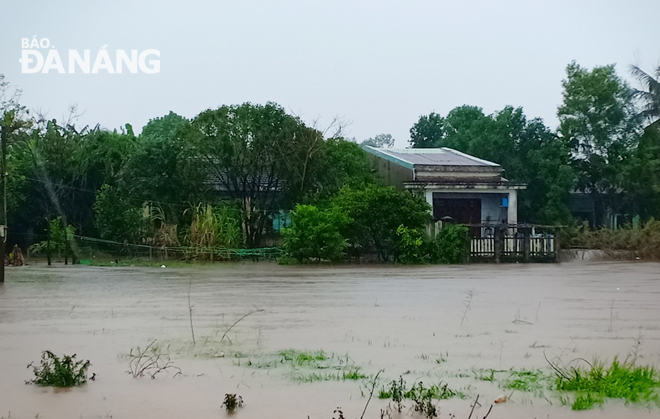 Several villages in Hoa Vang District' Hoa Phuoc Commune being inundated in water
.