Strict social distancing measures introduced in the city
April 01, 2020, 12:07 [GMT+7]
Vietnamese Prime Minister (PM) Nguyen Xuan Phuc has introduced strict social distancing measures to prevent the spread of coronavirus. The stringent new measures include requiring people to stay at home, except for very limited purposes, closing non-essential shops and entertainment spaces, stopping all gatherings of more than two people in public.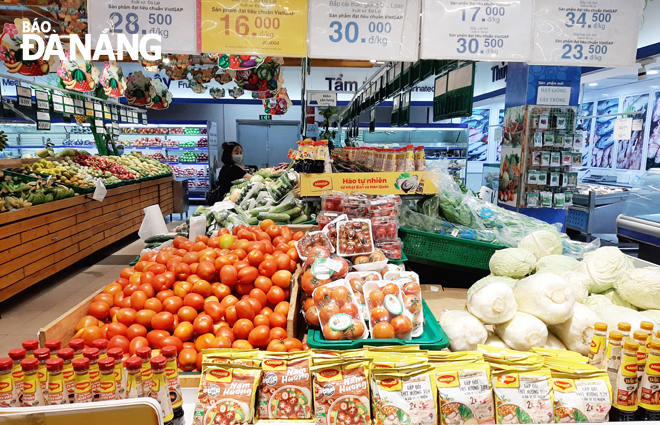 The Da Nang-based Co.opmart is filled with shelves stocked full of items
The new measures are set to remain in place for 15 days, starting from 1 April, in a bid to stem the outbreak.
In Da Nang, the municipal government has introduced drastic measures following the Vietnamese PM's guidelines.
Non-essential shops and businesses in the city are ordered to close for two weeks.
Essential services such as healthcare services, pharmacies, petrol stations, banks, post and telecommunication services, energy and water services, and essential manufacturing activities are allowed to remain open. However, staff of these facilities are required to wear face masks and keep a safe distance from one another.
Markets, supermarkets, shopping centres, stores that sell essential items, such as groceries and food, are also allowed to stay open.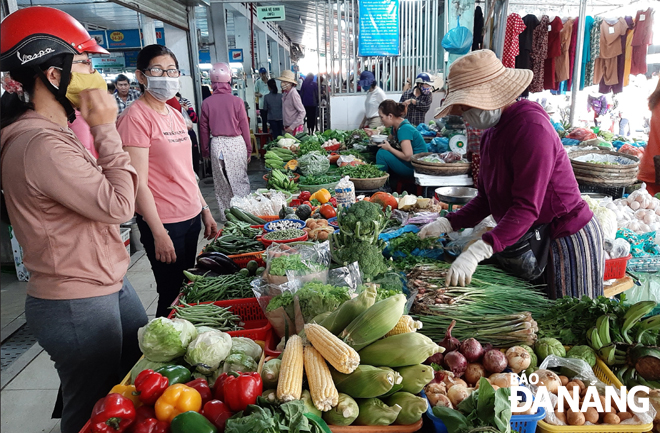 Market stalls are allowed to remain open to sell essential items, such as groceries and food.
Such large retailers as Lotte Mart, BigC, Co.opmart, Mega Market and Vincom have pledged to ensure sufficient supplies of essential items for a 15-day nationwide social distancing period. Therefore, they have advised their shoppers to stop panic buying and hoarding.
All food service providers and factory kitchens are allowed to operate, but their workers are asked to follow strict health guidelines and ensure food safety and hygiene.
Food and beverage outlets that offer takeaway and delivery services are permitted to operate until 0.00am on 2 April.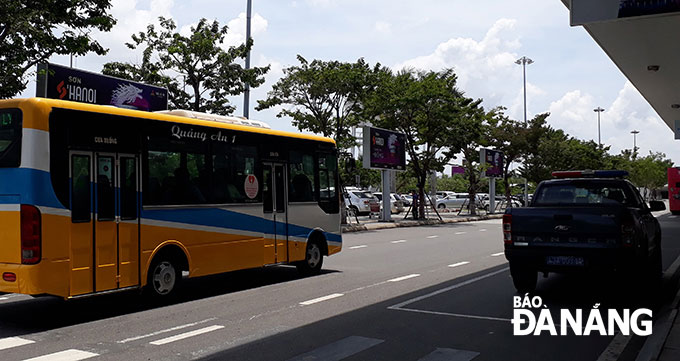 A subsidised intra-city bus running on a local street
Every citizen in the city must comply with the new measures, including only going outside for food, health reasons or essential work, staying 2 metres away from other people. All public gatherings of more than two people are banned, except for in offices, schools and hospitals, where the government imposed a 20-person limit earlier.
In addition, the Da Nang government has suspended all public transport services from 1 - 15 April as a preventive measure against the further spread of the coronavirus.
The suspension has been imposed on subsidised intra-city and inter-provincial buses, taxis, tourist coaches, transit cars, passenger coaches, and cargo carriers.
By PHAN CHUNG, KHANH HOA, PHUONG UYEN - Translated by MAI DUNG
.