"Ba Tam lean beef paste"- the pride of Da Nang cuisine
November 09, 2021, 09:55 [GMT+7]
Delicacy in Danang is representative of the rich culinary heritage in Vietnam's central region. Especially, this vivid city houses numerous establishments marketing lean beef paste with many different brands, giving visitors a host of choices to buy Da Nang specialities as gifts. However, 'Ba Tam' is still proud to be the best lean beef paste brand being always trusted and chosen by tourists every time they come to this worth-living city.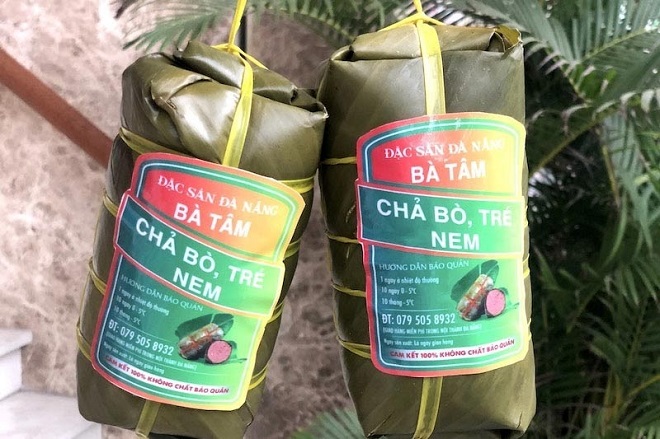 Ba Tam - the leading well-known lean beef paste brand in Da Nang
This authentic food is probably available in every region and features different in its recipe as well as flavour. However, it's no exaggeration to say that nowhere can convey its bold, fragrant and appealing aftertaste like Da Nang lean beef paste. Ba Tam lean beef paste - the most famous supplier in DaNang, has had a firm foothold in the market for more than 10 years.
Therefore, this brand receives not only positive reviews on social networks but also on many famous travel websites such as https://dulichkhampha24.com/, https: //tourdanangcity.vn/. As the result, most Da Nang tourists demanding to buy this food as gifts choose Ba Tam's facility to send their trust.
Ba Tam lean beef paste is made from 100% of the freshest thigh beef without using any preservatives, alum or colourants following a long-standing heirloom recipe. Besides, the leaves used in the package are fresh banana leaves being washed and boiled instead of using plastic bags like some other establishments to ensure softness, and create a characteristic aroma.
Ba Tam lean beef paste's slices have a natural pinkish-red colour as well as giving off a unique aroma, slightly sweet taste but also very rich and chewy, increasing the feeling of attractiveness to diners.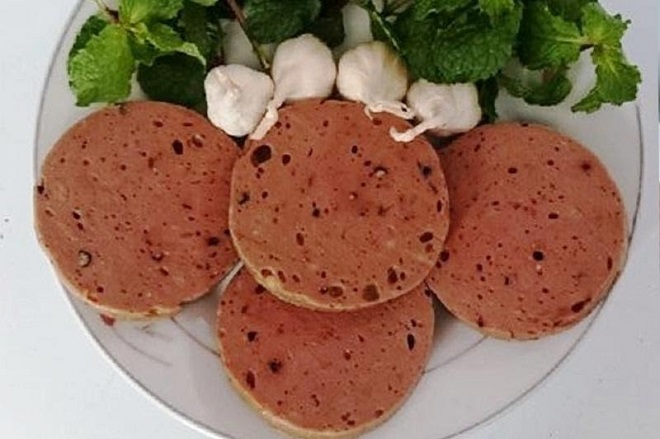 Its slices have a natural pinkish-red colour as well as giving off a characteristic aroma
In addition to its quality, deliciousness, the affordable price of about VND 300,000/kg is also one of the criteria for Ba Tam brand to be known and chosen by an increasing number of tourists. This establishment can be reached via hotline 0977 939 509 to enjoy the best lean beef paste in Da Nang accompanied by a preferential price.
On the whole, Ba Tam beef rolls deserve to be one of the "drives" to bring Da Nang lean beef paste brand to many markets nationwide thanks to its outstanding advantages. If you are a big fan of Da Nang lean beef paste and want experience or buy this speciality as a gift, don't ignore the chewy, fragrant lean beef paste of Ba Tam. In the near future, this establishment's lean beef paste is confident to cover in more domestic and foreign places to bring the fullest flavour of one of the best Da Nang delicacies to diners.
Reporting: DNO- Translating by T.VY
.