ASEAN, RoK promote mutually beneficial economic partnership
January 19, 2022, 09:53 [GMT+7]
The ASEAN-Korea Centre, in coordination with the International Contractors Association of Korea (ICAK), will hold the 9th ASEAN Connectivity Forum on 18-19 January, aiming to further promote mutually beneficial economic partnership.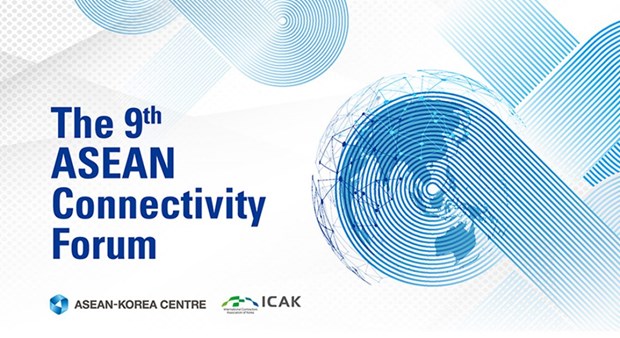 Illustrative image (Photo: https://asean.org/)
The online event will focus on sustainable infrastructure and digital innovation, drawn from the five strategic areas in the Master Plan on ASEAN Connectivity (MPAC) 2025 of ASEAN.
Lee Seong-ho, Deputy Minister for Economic Affairs of the Republic of Korea's Ministry of Foreign Affairs, and Yeap Samnang, Chair of ASEAN Connectivity Coordinating Committee and Permanent Representative of Cambodia to ASEAN, will deliver their keynote speeches on the progress and challenges facing connectivity projects during the COVID-19 pandemic.
The forum will also discuss ASEAN connectivity in the post-COVID era and ways to promote bankability of various connectivity projects.
In the second day, the ASEAN-ROK Programme Management Team based in Jakarta will present ways to utilise the ASEAN-Korea Cooperation Fund for connectivity projects while representatives of ASEAN member states will mention projects in the fields of transport, energy and development of smart cites.
At the 22nd ASEAN-ROK Summit in November last year, ASEAN and RoK leaders emphasised stronger cooperation on connectivity, including the development of smart cities.
In this context, the forum is expected to boost mutually beneficial economic partnership between the two sides by promoting participation of RoK firms in ASEAN's connectivity projects.
Source: VNA
.