2nd Annual Global Hotels and Resorts conference opens in HCM City
Around 100 officials representing State agencies, hotel and resort developers, design and architecture firms, and solution providers from around the world are gathering today in HCM City for the Second Annual Global Hotels and Resorts conference.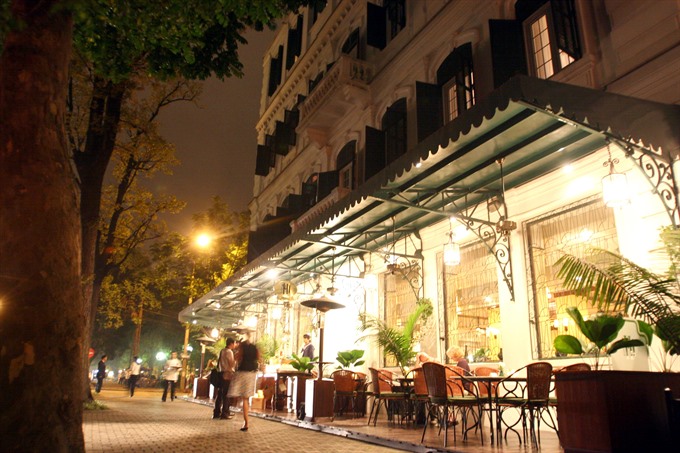 The Sofitel Legend Metropole Hanoi Hotel.
The two-day conference, organised by Bricsa Consulting, which holds high-end networking and knowledge-sharing conferences, focuses on Viet Nam as an emerging market for luxury hotels and resorts.
It will be a platform for hotel developers to not only explore business opportunities in the Asia Pacific region but also keep abreast of key market trends in the hospitality industry across the globe.
Some of the key highlights to be discussed include identifying significant market trends in the competitive hospitality market, understanding the needs of a diversifying market and discussing ways to tackle it and FDI opportunities in Viet Nam this year.
There will be a panel discussion
 on "Hotel Mergers and Acquisitions", a topic of great interest to foreign investors in this country, with Mauro Gasparotti, director, South East Asia, Savills Hotels, Viet Nam, being the moderator.
With a bright outlook forecast for Viet Nam's tourism industry, international hotel operators are flocking to the country to benefit from the country's increasingly high growth potential and diversified tourist arrivals.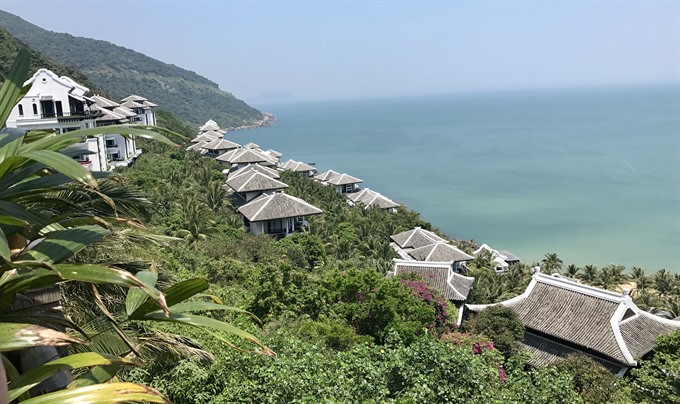 The InterContinental Danang Sun Peninsula Resort
Viet Nam has in recent years seen significant growth in the number of international hotel brands and foreign management firms.
The hotel segment has been very active in the last three years and has caught the attention of many foreign investors, mainly from Japan, South Korea, Hong Kong, and Singapore.
South Korean investors mostly seek large, high-end hotels and resorts with up to 250 rooms in Ha Noi, Da Nang, and HCM City, where there is a large community of South Koreans.
Japanese investors are interested in smaller hotels with fewer than 150 rooms in Ha Noi and HCM City.
Singaporean investors look for multi-purpose complexes featuring a hotel segment.
The latest figures from Savills Viet Nam show that the number of international hotel operators had increased from 30 in 2010 to 80 at the end of last year.
In the first half of the year, some additional famous brand names came to the country. Among them are Mandarin Oriental in HCM City and Best Western Premier in the central province of Quang Binh.
Radisson Hotel Group recently opened Radisson Blu Resort on Phu Quoc, its first hotel in Viet Nam. Travelodge Asia also announced plans for its first property in the central province of Khanh Hoa's Nha Trang City, which is scheduled to open in 2020.
Recently, InterContinental Hotel Group (IHG) acquired a 51-per-cent stake in Regent Hotels and Resorts for an amount of $39 million. Regent has an operation contract for BIM Group's Regent Residences Phu Quoc, which will become operational in 2019.
Indochina Capital recently joined with Japan's Kajima to build up a chain of hotels in Ha Noi, HCM City, and Da Nang under the brand name Wink Hotels.
Viet Nam was ranked the third fastest-growing tourist destination last year by the United Nations World Tourism Organisation (UNWTO).
Last year not only Asia but also all other parts of the world saw tourism grow, but the rate of growth in the Asia Pacific was high, according to UNWTO.
Tourism boom
A view of Amanoi Resort in Ninh Thuan Province
With economic growth topping 6 per cent annually for more than 15 years, it is no surprise that Viet Nam's cities are flourishing as never before.
From Da Nang to Hai Phong and from Ha Noi to HCM City, tourism is booming along with the country's economic fortunes.
The Viet Nam National Administration of Tourism (VNAT) has come up with a master plan for tourism development by 2020 with a vision to 2030.
Approved in 2013, the master plan is designed to provide a blueprint guiding Viet Nam's future tourism development, which has led to an increase in foreign direct investment.
UNWTO declared last year as the year of Sustainable Tourism to promote tourism not only in Southeast Asia but also around the world.
Tourism generates almost 10 per cent of global GDP and contributes a very large percentage of jobs.
According to the General Statistics Office, Viet Nam received a record high of nearly 13 million foreign visitors last year, a 29.1 per cent jump over the previous year.
Of them, 10.9 million arrived by flight, 1.8 million by land and 258,800 by sea.
Last year the real estate sector attracted investment of $2.5 billion.
Viet Nam is expected to have 17-20 million international visitors in addition to 82 million domestic tourists by 2020.
With more than 150 new four- and five-star properties in the pipeline and to open by 2020, the industry offers a huge opportunity to various segments in the sector like hotel and resort management, design and architecture, etc.
(Source: VNS/ DA NANG Today)
.