Enabling loan access for women's over 250 startup ideas
After 2 years of implementing a project on supporting women to start up a business in Da Nang in 2017 and 2018, a total of over 250 startup ideas have received active support from the Da Nang Women's Union.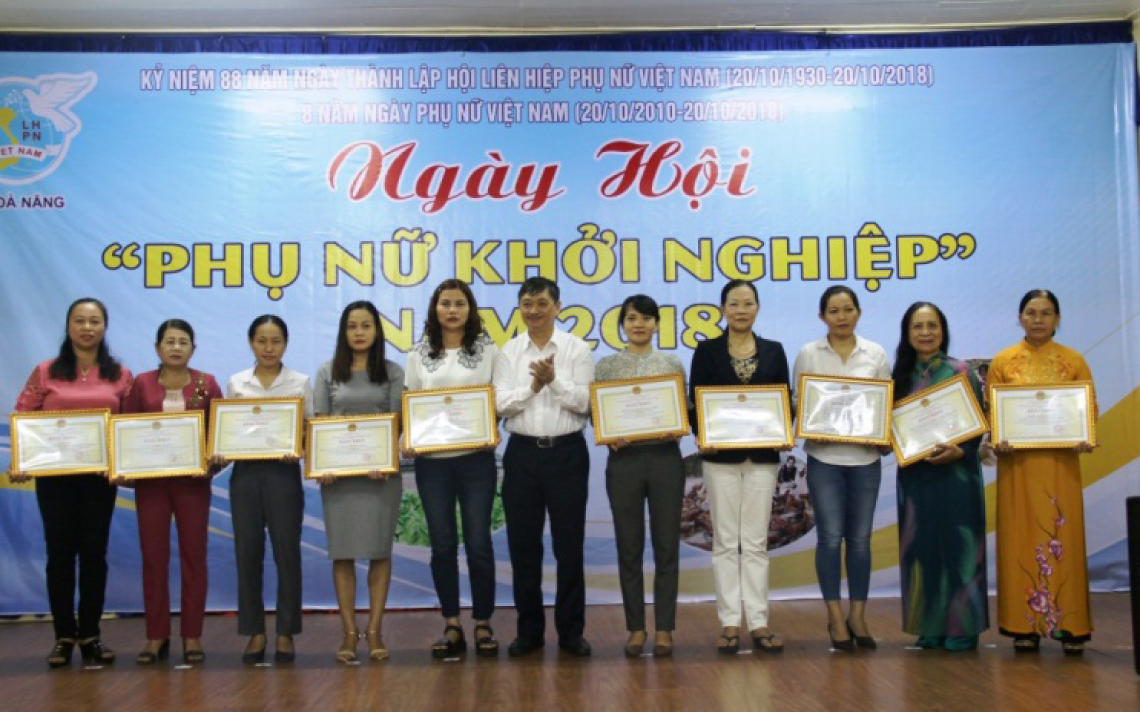 Vice Chairman Dung (centre) and the honourees
In particular, around 58.5 billion VND from the local Fund for Supporting Women to promote their busines activities has been lent to more than 2,480 women.
Also, the Union's chapters across the city have helped 11,096 families with loans guarantees to enable them access credit, worth over 346.4 billion VND, from the city's branch of the Viet Nam Bank for Social Policies (VBSP) in order to develop their own businesses to increase their incomes.
The information was released by the municipal Women's Union at its Startup Day for Women on Tuesday.
In his remarks at the opening ceremony of the Startup Day, municipal People's Committee Vice Chairman Dang Viet Dung praised the Union and its chapters for their significant achievements in the implementation of the project.
He added through this project, the city has seen an increasing number of creative startup models, and many female examples in startups over the past 2 years. This has helped to improve the living standards of local women, lift them out of poverty and create more jobs for them.
However, Mr Dung stressed the need for the Union and its chapters to continue their efforts to facilitate its members to access bank loans, and domestic and foreign markets to advertise their products.
On the occasion, 5 groups and 5 individuals received Certificates of Merit from the Chairman of the muncipal People's Committee in recognition of their active involvement in the implementation of the project.
.