October sees record number of international arrivals
October 31, 2019, 10:29 [GMT+7]
October saw a record number of international arrivals at almost 1.62 million, up 34.3 percent year-on-year, according to figures released by the General Statistics Office (GSO) on October 29.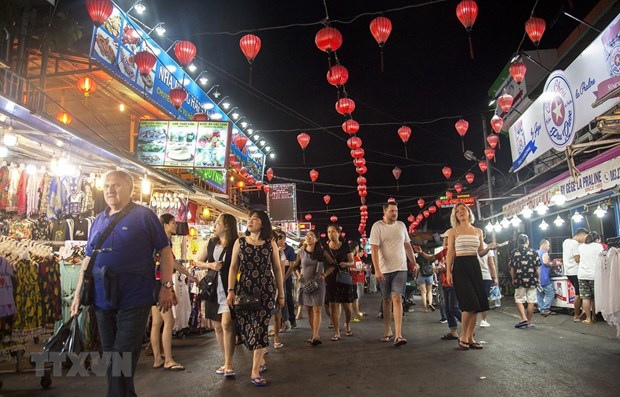 Illustrative image (Source: VNA)
The country welcomed nearly 14.5 million international visitors in the January-October period, up 13 percent, with nearly 56 percent of the visitors from China and the Republic of Korea (RoK0.
The Viet Nam National Administration of Tourism (VNAT) said the growth rate in the past 10 months is remarkably higher than the average growth in the region and the world. According to the UN World Tourism Organisation (UNWTO), the number of international travellers in the world increased by 4 percent in the first six months of this year, while the rate for Asia-the Pacific is 6 percent and Southeast Asia 5 percent.
Of the total international visitors to Vietnamduring the past 10 months, 79.5 percent were from Asian countries, up 15.2 percent from the same period last year. Most source markets sending tourists to Viet Nam showed increases, such as 9.4 percent for China, 22.1 percent for the RoK, 15 percent for Japan, and 29.5 percent for Taiwan.
Impressive growth was also recorded in the numbers of visitors from Southeast Asian countries, with Thailand leading with a growth rate of 47.7 percent. Singapore has surpassed France to become the 11th largest source market of tourists to Vietnam.
The number of tourists from Europe picked up 5.5 percent, with a 5.8 percent increase in the number of vacationers from the UK, 4.8 percent for Russia and 1.7 percent for France.
In early October, Viet Nam was honoured with four important prizes at the 26th World Travel Awards (WTA). The country was named Asia's Leading Destination for the second year in a row, Asia's Leading Cultural Destination and Asia's Leading Culinary Destination. Hoi An, a tourist city in the central province of Quang Nam and home to Hoi An Ancient Town – a UNESCO World Heritage Site, was named Asia's Leading Cultural City Destination.
The World Travel Awards Asia and Oceania 2019 was organised on Phu Quoc Island, a popular tourist destination off the southern Vietnamese province of KienGiang, on October 13.
(Source: VNA)
.