Viet Nam aims for at least 15 tickets to Rio Olympics
Published: January 07, 2016
Vietnamese athletes will compete at various tournaments in January with the ultimate goal of earning at least 15 tickets to the Rio 2016 Summer Olympics.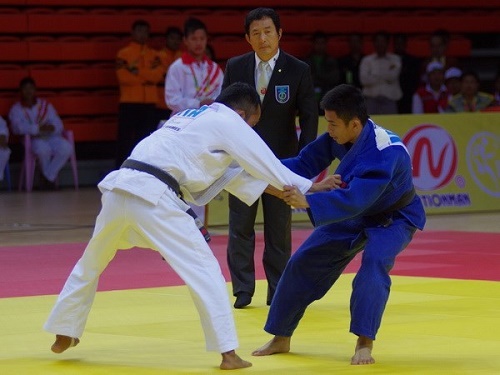 Athletes compete at a Judo event (Photo: VNA)
They are set to join in a number of Olympics qualifying tourneys, including the judo Olympics qualifying competition in Tunisia (January 12 – 18) and the Asian Olympic shooting qualifiers in India (January 25 – February 3), the General Department of Sports and Physical Education said on January 6.
The sportspersons will also vie for places at the Olympics at the Asia cycling championships in Japan (January 16 – 25), the badminton open tourneys in Thailand (January 17 – 25) and Malaysia (January 19 – 24), and the fifth Southeast Asian archery championship in Myanmar (January 23 – 28).
In January, short- and long-term training courses will also be provided for the athletics, swimming and boxing teams in the US, female wrestlers in China, and judo athletes in Hungary.
Another highlight in upcoming sport events this month is the participation of the national U23 football team at the Asian championship finals in Qatar.
(Source: VNA)
.