Book released about Nguyen Ba Thanh
Published: February 01, 2016
A book entitled 'Nguyen Ba Thanh - a Son of Da Nang' was released in Da Nang last Friday to mark the 1st death anniversary of the late former city leader and Chief of the Central Internal Affairs Commission of Viet Nam.
Written by Master's degree-holder Nguyen Kim Thanh from Ha Noi, the 392-page book is divided into 3 parts, namely 'Que Huong' (Hometown), 'Dau An' (Hallmarks) and 'Ky Uc' (Memories). It features stories which honour Mr Thanh's talent, virtue and devotion to the city's progress, as well as expressing the deep gratitude which local residents have for him.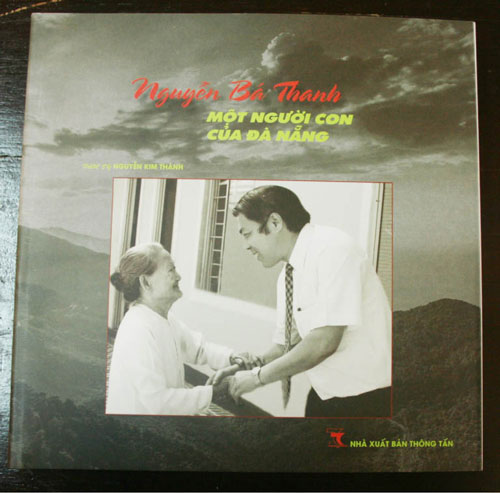 The cover of the book
Speaking at the launch event, the municipal Party Committee Deputy Secretary, Mr Vo Cong Tri, attributed Mr Thanh's remarkable achievements to his creativity and breakthrough policies. He remarked that Mr Thanh still remained deep in the hearts and minds of local residents, and described his career, personality and talent as a shining example for people, especially younger generations, to learn from and follow. He also took the opportunity to thank the female writer for her dedication in completing the book in time for the anniversary.
.