Extra 'performances' of Dragon and Han River bridges over Tet
Published: January 21, 2016
Approval has been given by the Da Nang People's Committee for activities at the Rong (Dragon) and Han River bridges over the Tet period.
Specifically, the Dragon's head at the eastern end of the Rong (Dragon) Bridge will breathe fire and squirt water at 9pm on 6, 7, 9 and 10 February. Also, the Han River Swing Bridge will open between 11.00pm and midnight on 6 and 7 February.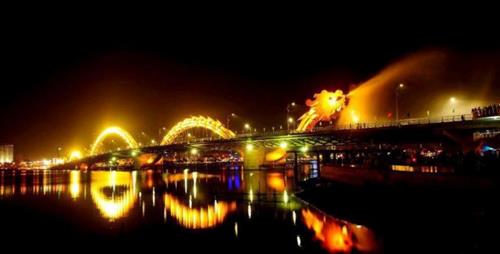 The Dragon's head squirting water
.