Hat Ngoc Troi Festival at Asia Park until 21 February
Published: February 01, 2016
The Hat Ngoc Troi (Heavenly Pearl) Festival is now taking place at Da Nang's Asia Park and it will run until 21 February.
This event, the first of its kind in the city, aims to honour the precious value of rice. Visitors to the festival have the opportunity to try farming work in order to experience the hardships of farmers.
The 24-day festival features numerous exciting entertainment programmes and cultural activities originating from several different Asian countries.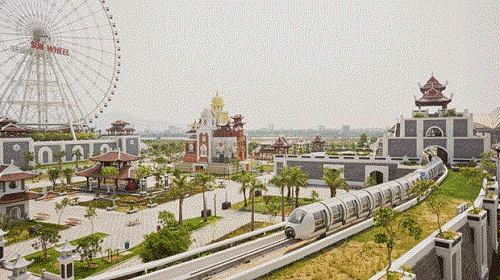 Asia Park
In particular, from 8 - 14 February, visitors will be enchanted by impressive Japanese drum performances, stilt walking, and shadow puppetry, along with flash mob and street musical programmes. They will also have the opportunity to enjoy oriental street cuisine and take part in various Vietnamese traditional folk games.
In addition, visitors will be treated to fascinating Manipuri folk dance performances by Indian artistes between 11 and 13 February, and an impressive fashion show featuring famous Vietnamese models will take place in the evening of 20 February.
Entrance fee to the Asia Park is 100,000 VND per person.


.