Viet Nam Youth Symphony Orchestra set up
January 12, 2022, 09:46 [GMT+7]
The Viet Nam Youth Music Institute (VYMI) has just put forward an initiative to establish Viet Nam Youth Symphony Orchestra (VYO) with the support and strategic cooperation from Viet Nam National Symphony Orchestra (VNSO).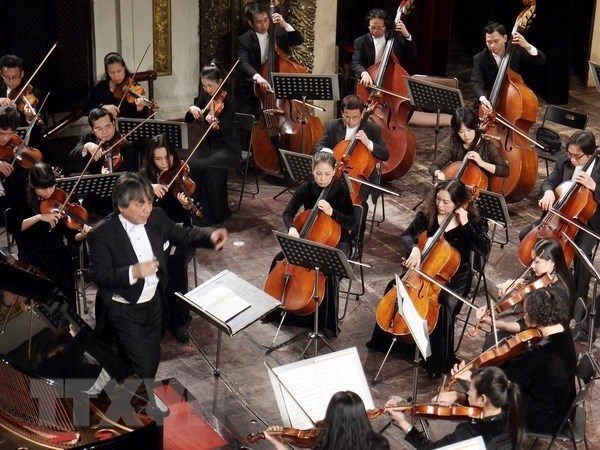 Illustrative image (Photo: VNA)
This move aims to establish a non-professional orchestra programme for young people of all nationalities aged between 12 to 22.
The project began the enrollment for the first course in Hanoi on December 29, 2021. VYO is expected to create an open and lively playground, where members discover the endless joy of playing music together and become knowledgeable global citizens for the arts.
VYO rehearses on Sunday mornings at the VNSO's rehearsal hall, 226 Cau Giay with full facilities and guidance from professional artists of VNSO. Rehearsals will be conducted in English. Besides, young people of VYO will have opportunities to perform with VNSO.
Source: VNA
.