'Miniature antique museum' in the heart of Da Nang
August 14, 2022, 19:16 [GMT+7]
Having developed a great passion for collectibles over more than four decades, Mr. Bach Loc, 68, residing in Thanh Binh Ward, Hai Chau District, Da Nang now owns a rich collection of antiques. His work is significantly contributing to preserving the cultural and historical values of the nation and introducing them to future generations.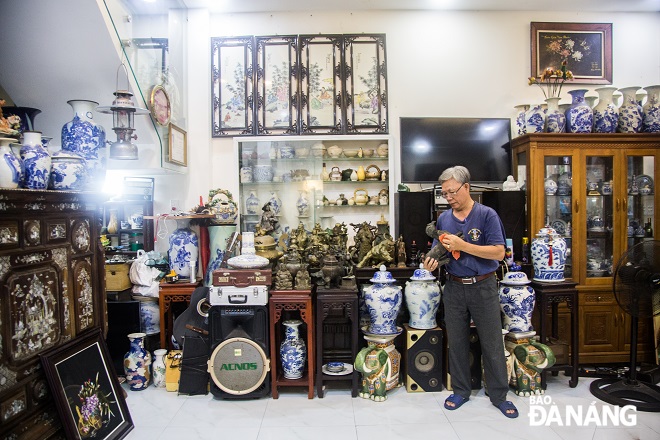 Mr. Loc's 'miniature museum' is currently storing several hundred antiques dating back many generations.
In the late the 70s, Mr. Loc accidentally picked up a bronze statue of a mascot which was engraved with Han script while collecting scraps in the city.
Initially, Mr. Loc tended to sell it for money, but some of his friends advised him to keep this object because it could be an item of historical value. And it was at this moment, the man found the passion of his life.
Up to now, the man has pursued his hobby for more than 40 years. Most of the antiques in his 'miniature museum' are bowls, jars, vases, oil lamps, betel nut pots, bronze statues, and a whole lot more.
Additionally, included in his collection are a lot of objects dating back to the Tran and Le dynasties or to the ancient dynasties of China.
According to Mr. Loc, antiques do not mean always in an old condition, so he always cleanly preserve their typical sculptural motifs and patterns.
Currently, Mr. Loc is currently the Head of the Da Nang branch of the Viet Nam Cultural Heritage Association.
He recalled "the collection of scraps in the past helped me find a true passion of my life. Now I'm old, I cannot go looking for antiques anymore. I will introduce and exchange the meaning of these antiques for younger generations to help them better understand the values ​​of truthfulness, compassion, and beauty of ancient culture".
The man has transformed a small space in his house into a 'miniature antique museum', which is not only to satisfy his passion but also to preserve and spread national identity culture to the next generations.
Thanks to people like Mr. Loc, the young will know better about items associated with the lives of previous generations.
Head of the Commercial Collection and Preservation Office of the Museum of Da Nang Dang Van Khoa said Mr. Bach Loc is friendly and easy-going. Mr. Loc regularly coordinates with the Museum of Da Nang to organize the 'Da Thanh Antique Market' which displays antiquities showcasing the traditional culture and history of people and the land of Da Nang.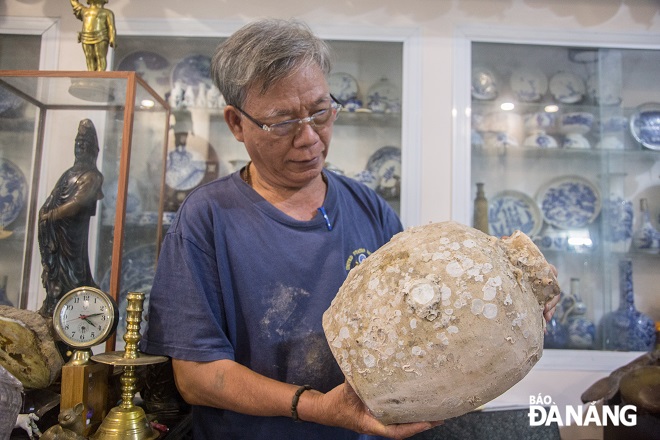 The antiques sunk in the sea for several hundred years were hunted by him and kept at his home.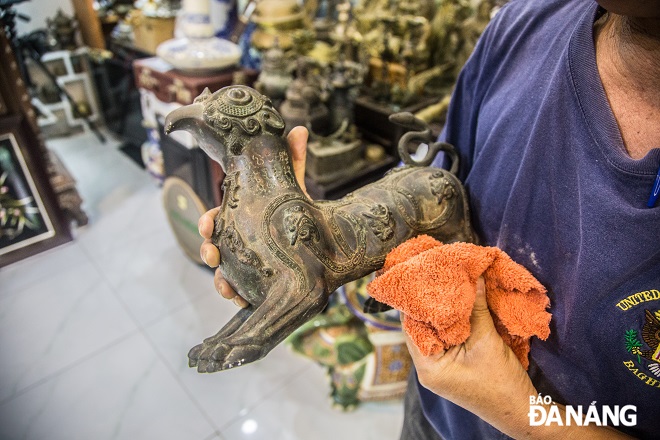 A bronze statue of a mascot engraved with Han script and other antiques are preserved very carefully by him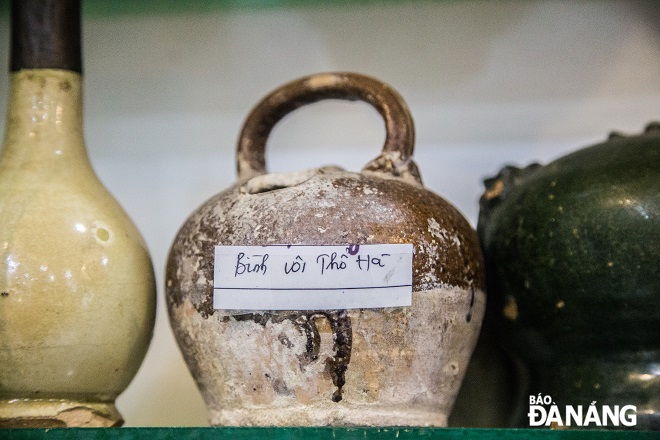 The pots of betel nut dating back to the Le Dynasty are labeled by Mr. Loc with quite enough information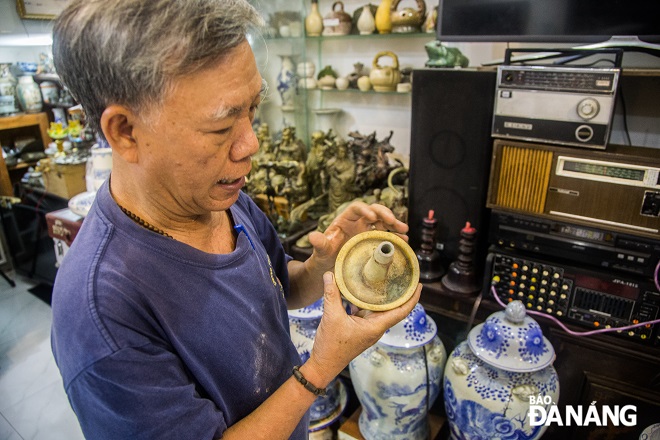 An oil lamp is up to 500 years old and is carefully preserved by Mr. Bach Loc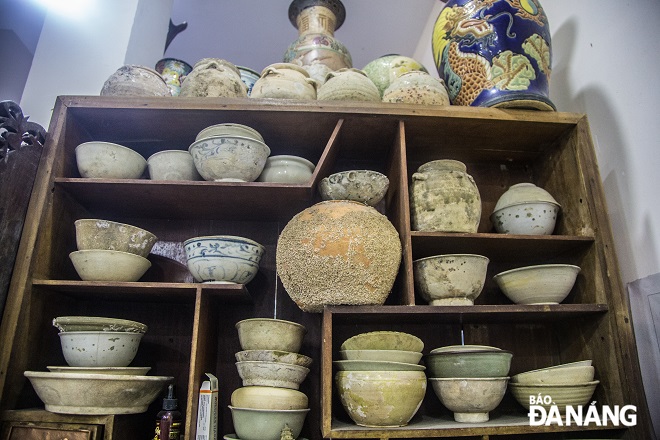 According to Mr. Loc, the vases on shelf had been sunk in the sea for many years.
Reporting by CHANH LAM - Translating by M.DUNG
.