Close-up view of Hoang Sa Exhibition House
Published: March 28, 2018
Inaugurated on Wednesday, the Hoang Sa Exhibition House located at the corner of coastal Hoang Sa and Phan Ba Phien streets in Da Nang's Son Tra District acts as a link between the local marine culture space and Viet Nam's indisputable sovereignty over the Hoang Sa (Paracel) Archipelago.
This is an ideal venue for locals and visitors to learn more about the Hoang Sa Islands, and gain feelings about this integral part of the beloved country in their own way.
Below are some photos of the freshly-opened exhibition house, taken by reporter Ngoc Ha and freelance photographer Kha Thinh.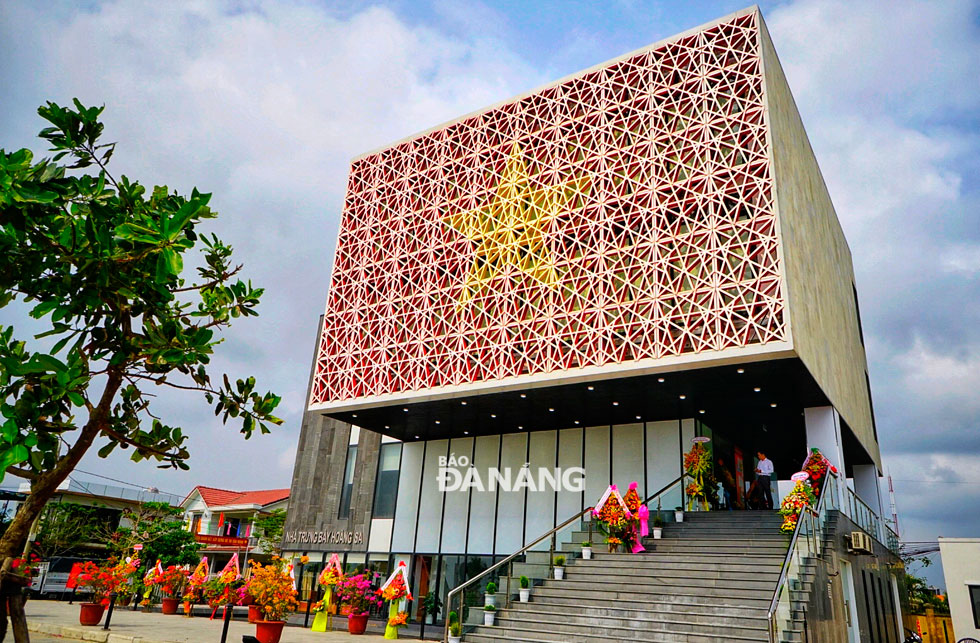 Measuring 18m in height, the exhibition house features 4 storeys.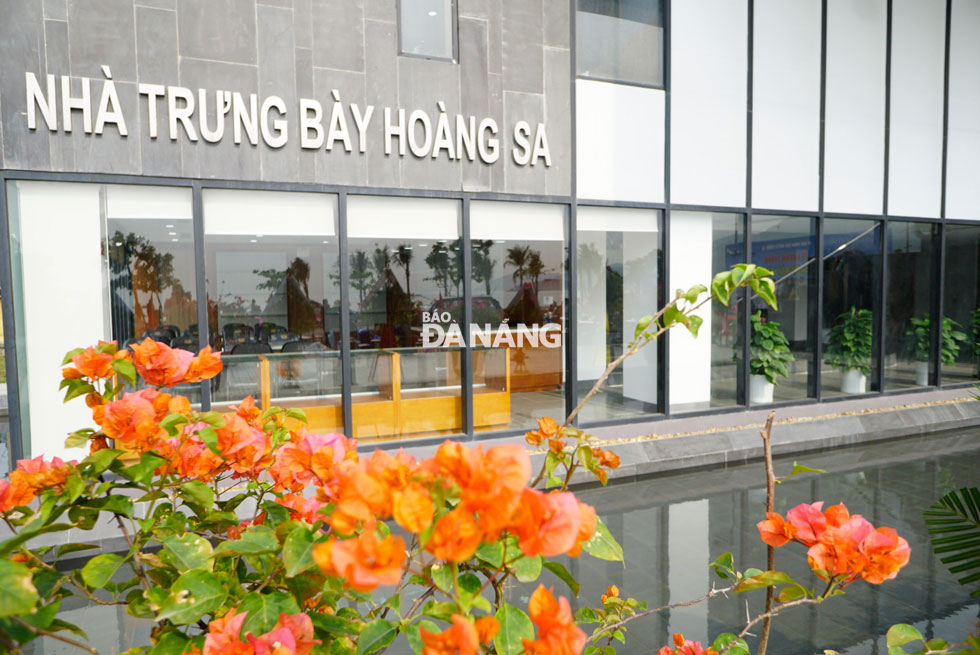 The house's front faces the sea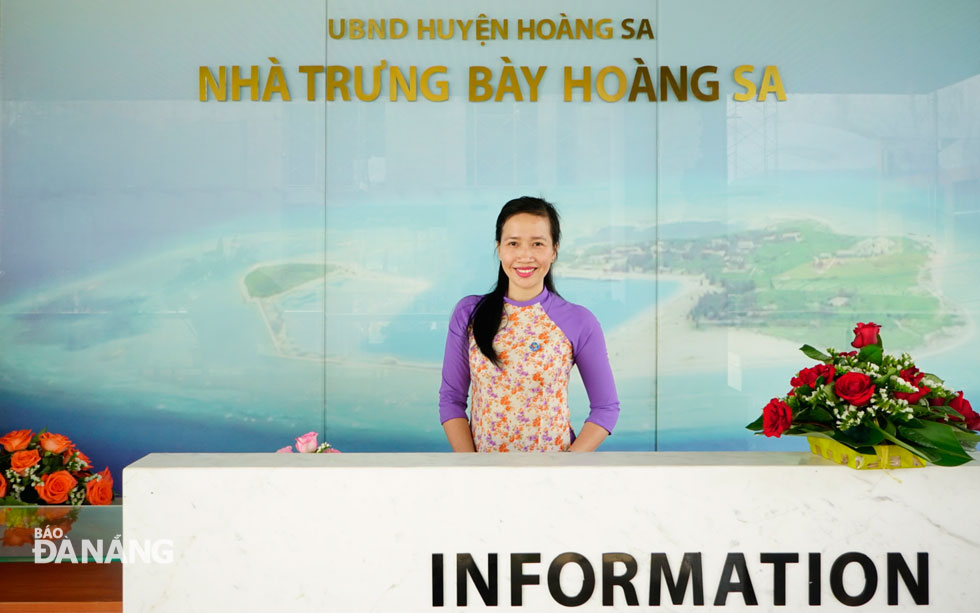 The reception area inside the venue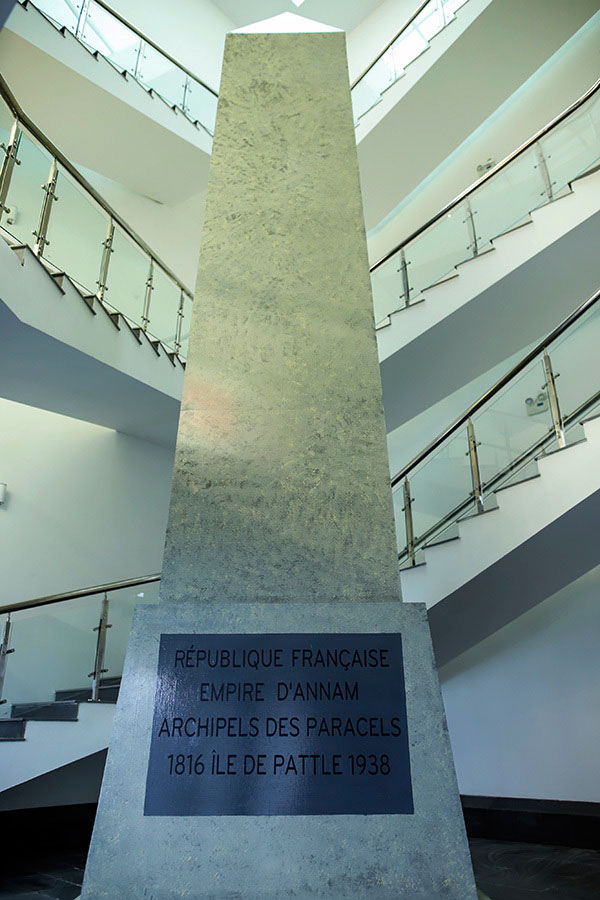 The archipelago's sovereignty landmark, inscribed in French, is placed in the central position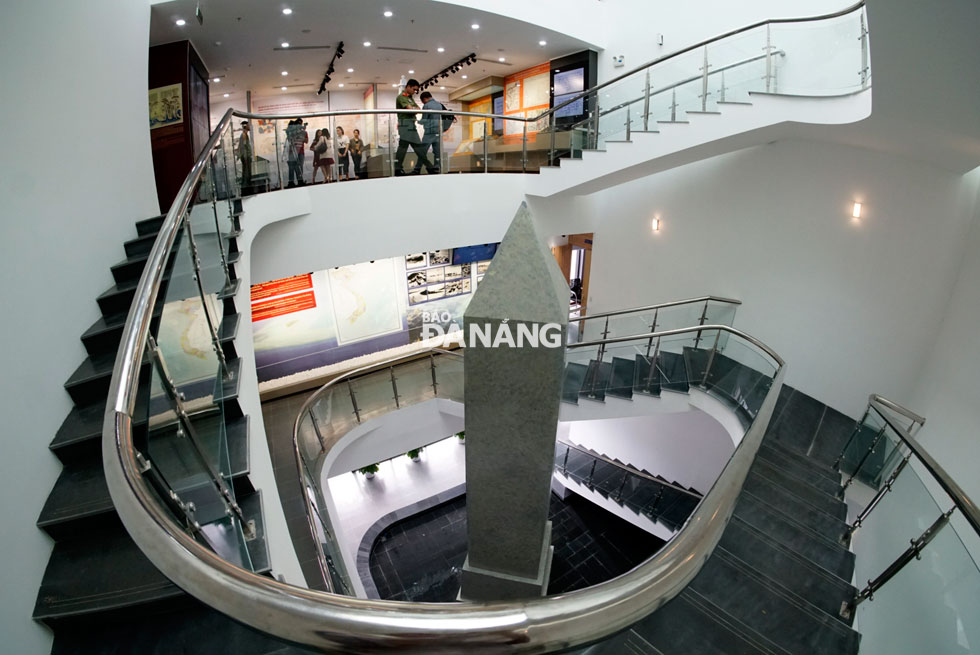 Being the first of its kind in Viet Nam, the house features displays of hundreds of valuable exhibits which re-affirm Viet Nam's legitimate sovereignty over the Hoang Sa (Paracel) Archipelago
The exhibits on display are grouped according to different themes featuring Viet Nam's legitimate sovereignty over the archipelago over the historical periods. There are big TV displays for the screenings about Viet Nam's establishment and exercise of its national sovereignty over the archipelago in a continuous and peaceful manner over historical periods.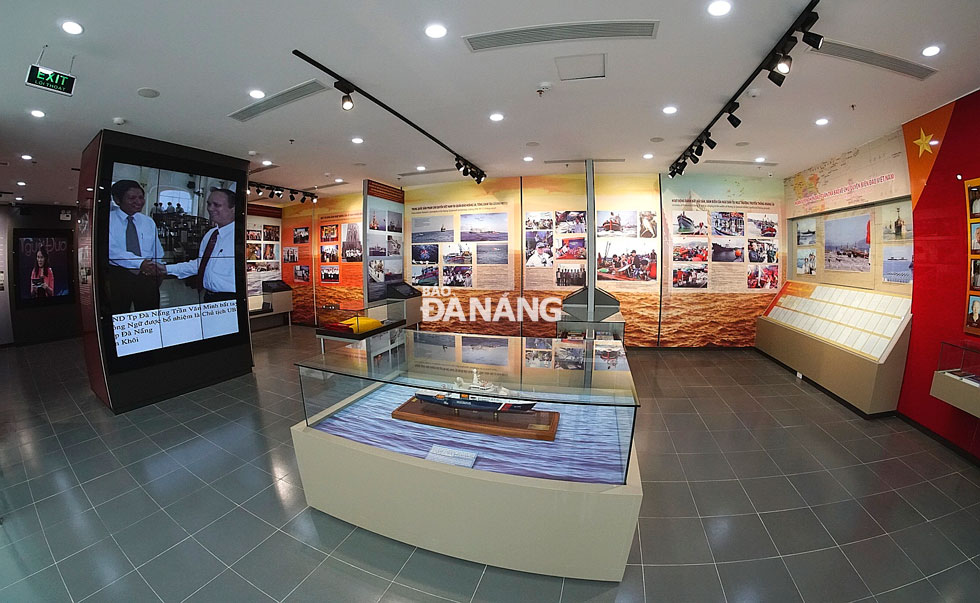 There are static and animated displays, supported by fine arts and multimedia techniques, vividly show the geographical position and natural conditions of the archipelago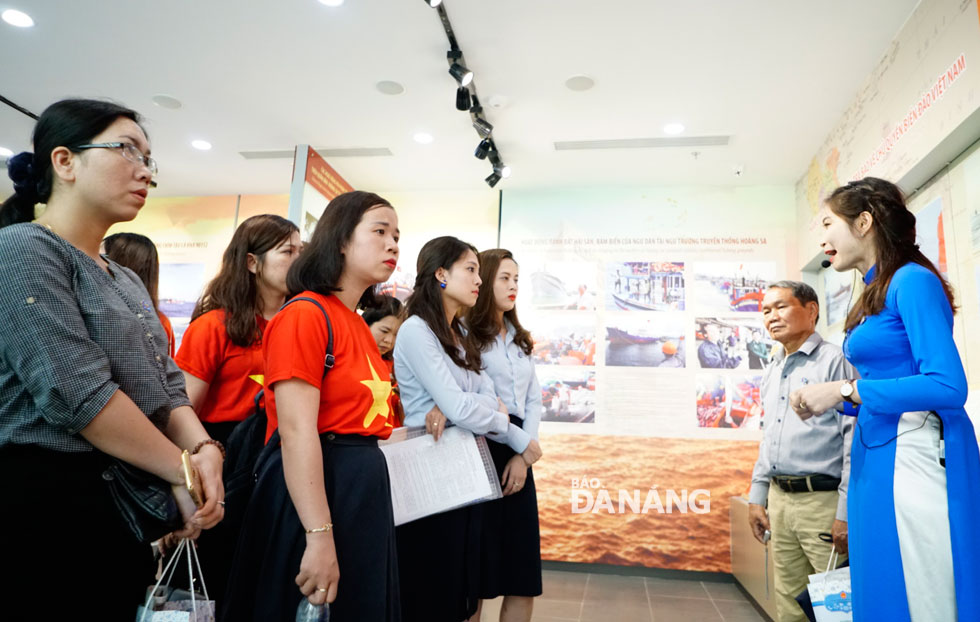 A total of 12 guides are available here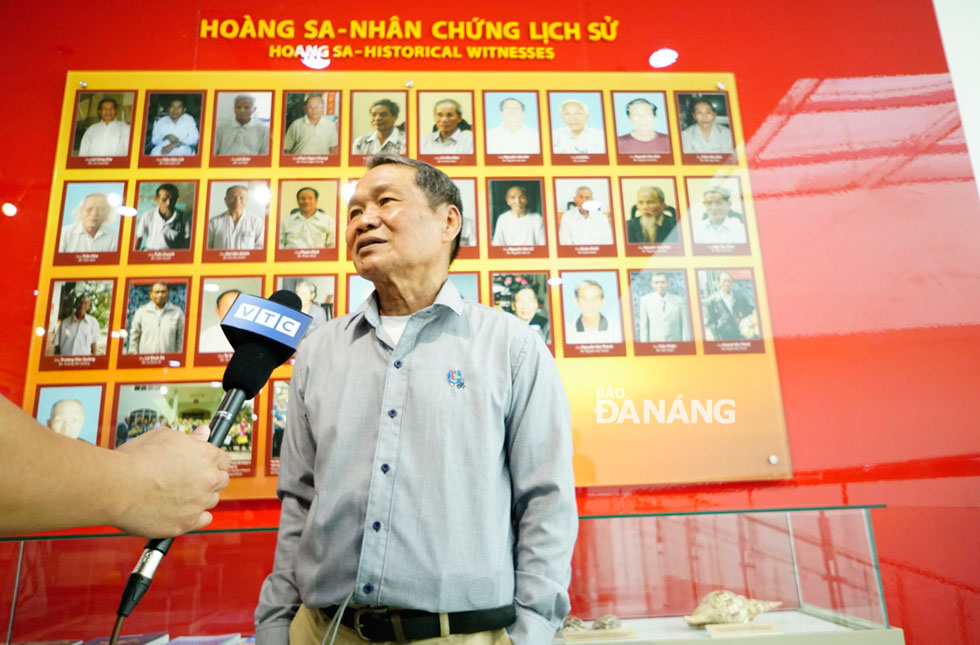 Here are the portraits of historical witnesses who once served on the archipelago. An ex-serviceman is recalling his unforgettable memories of Hoang Sa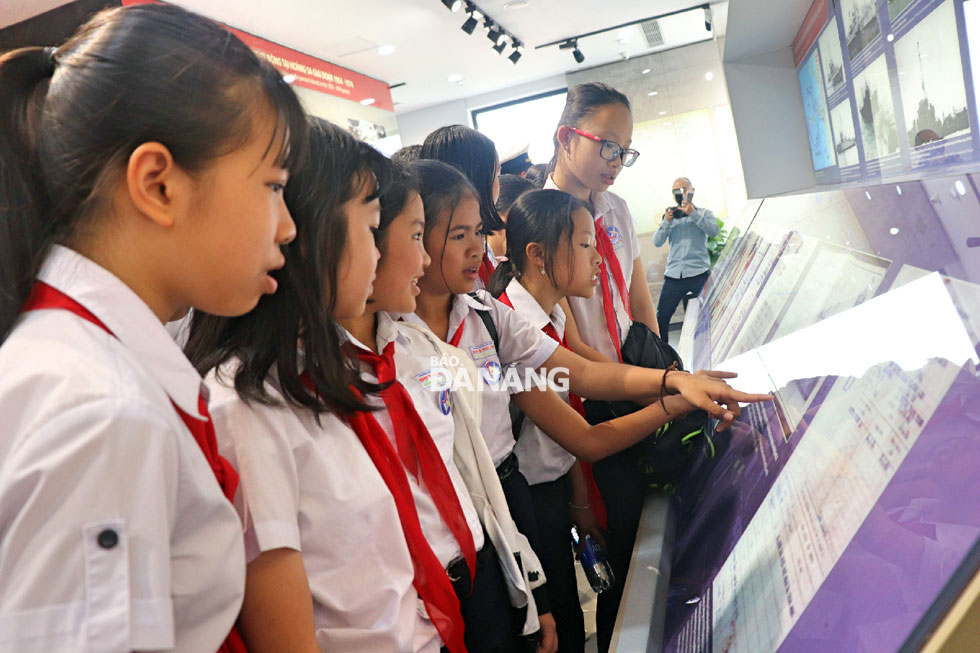 Pupils from the Son Tra District-based Hoang Sa Junior High School visit the site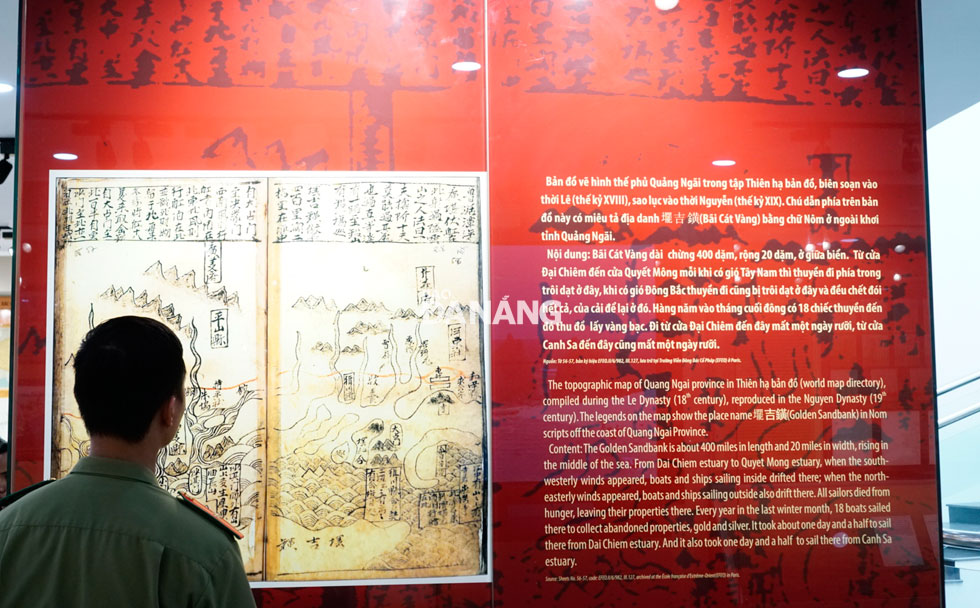 Generations of Vietnamese people have always kept in their minds that Hoang Sa is an inseparable 'blood and flesh' part of the Fatherland.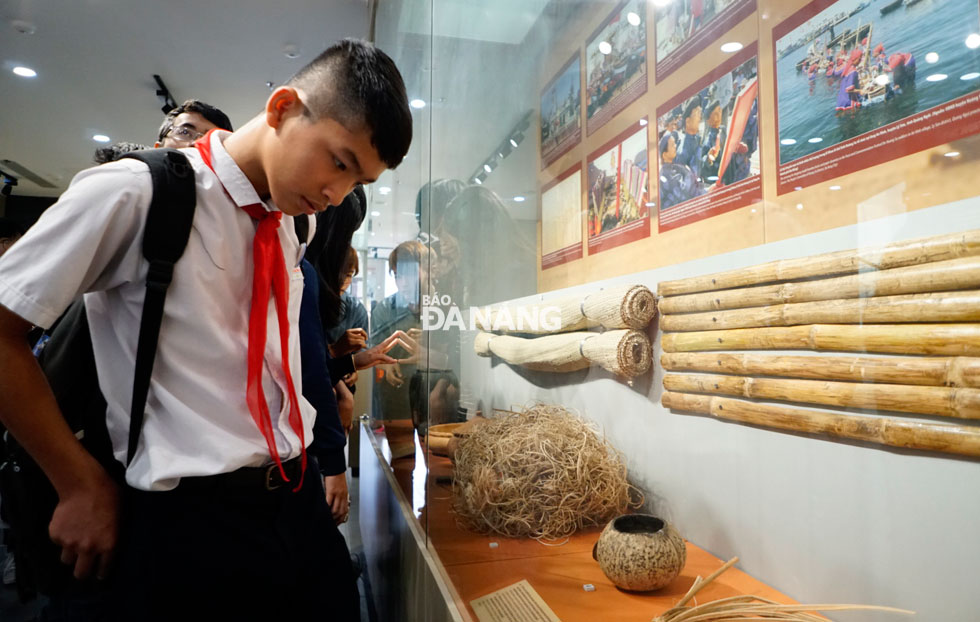 Items for daily use on the archipelago over historical periods are displayed in the house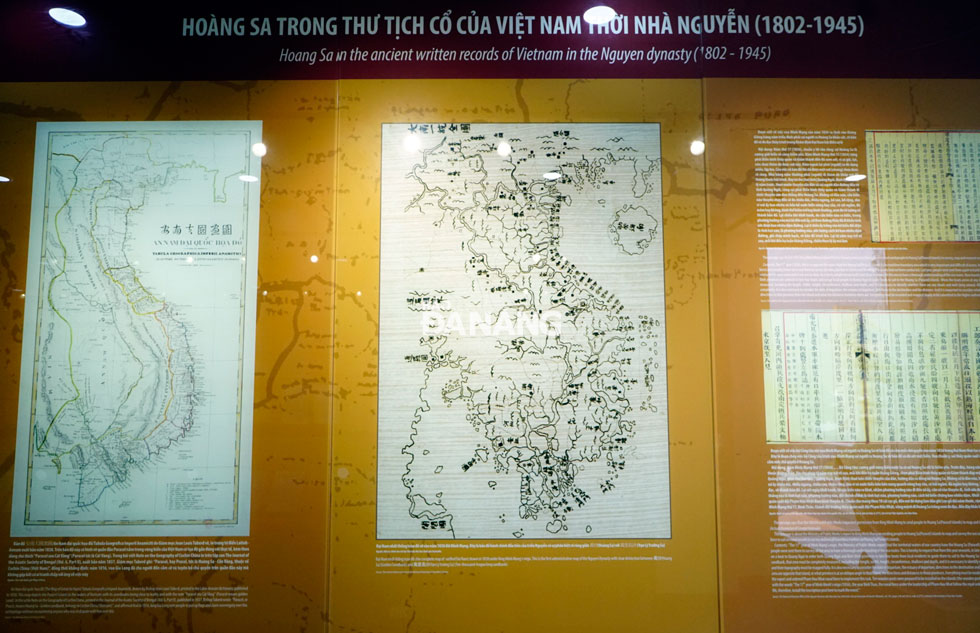 Hoang Sa in old Vietnamese bibliographies issued during the feudal Nguyen Dynasty over the 1802 - 1945 period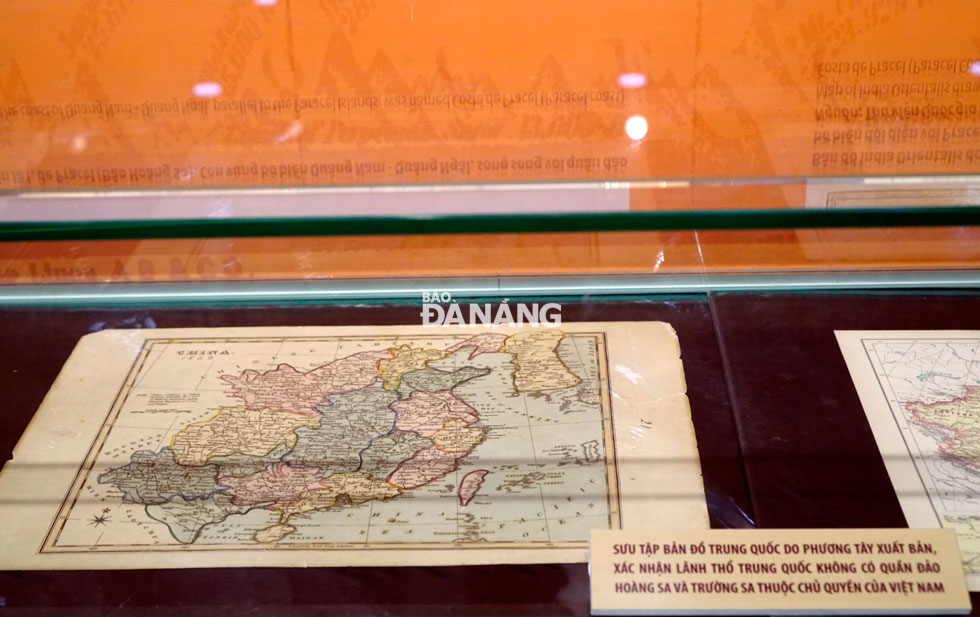 Many geographic maps of China issued by Western countries assert that the Hoang Sa and Truong Sa archipelagos and other islands do not belong to China.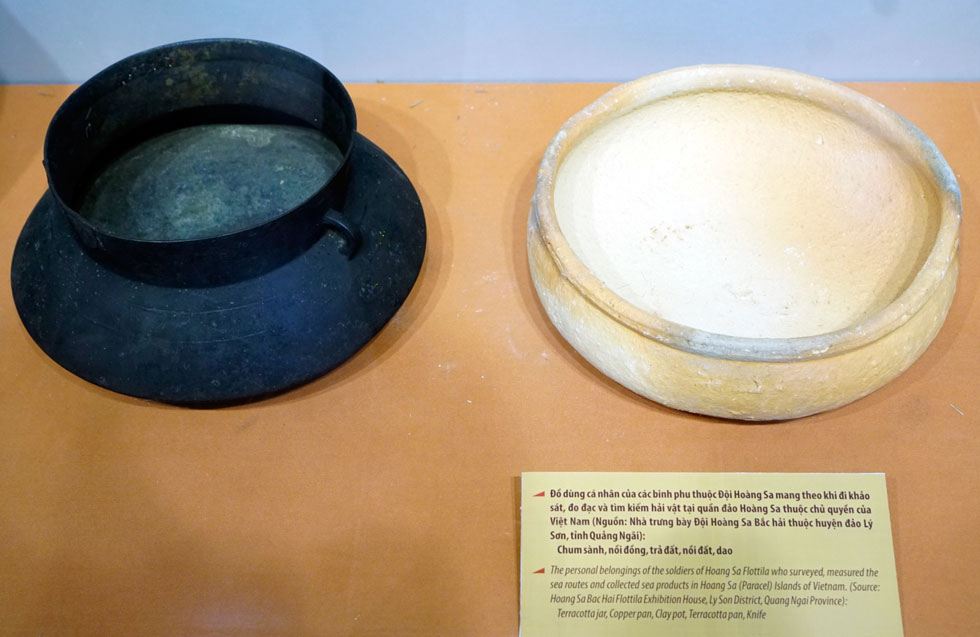 Personal items of Hoang Sa Flotilla soldiers who did their utmost to protect the country's claims over the islands in times of hardship.
.