Dedicated marine life rescuers on Son Tra Peninsula
July 08, 2020, 11:53 [GMT+7]
Such challenges as staying up all night, soaking in very cold seawater, bracing for high waves and heavy rain, and being on duty around the clock, indeed, do not discourage sea-loving volunteers of the Sasa team. The volunteer team is dedicated to the rescue of all marine animals in distress, especially protecting valuable corral reefs off the Son Tra Peninsula.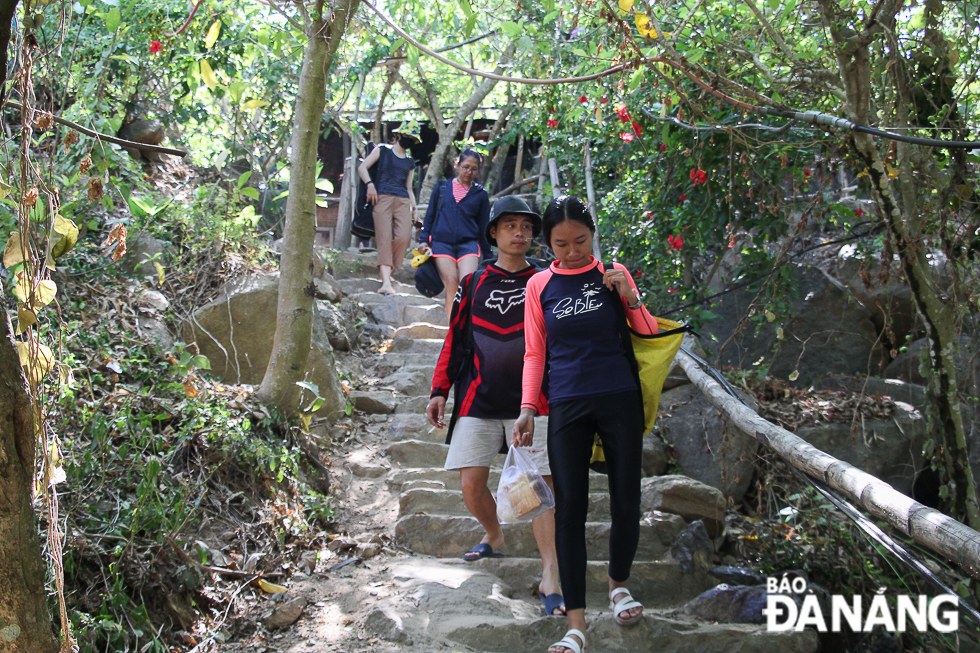 The Sasa members are on duty at the Nom Beach for the rescue of coral reefs.
Le Chien, the team's leader, lots of rubbish and choking 'ghost gears' left off the Nom beach on the Son Tra Peninsula, in addition to tourism activities including jet-skiing and diving, have negatively affected the natural growth of coral reefs here. As a result, many coral reefs have disappeared, whilst others have been heavily damaged. Still worse, signs of their gradual degradation have been showed.
Deeply aware of these concerning matters, the Sasa members have actively engaged in protecting the coral reefs. Despite scorching heat during the summer, along with the hard and dirt toils facing them, the dedicated volunteers collect a large volume of litter left by mindless acts of visitors, and save coral reefs off the peninsula.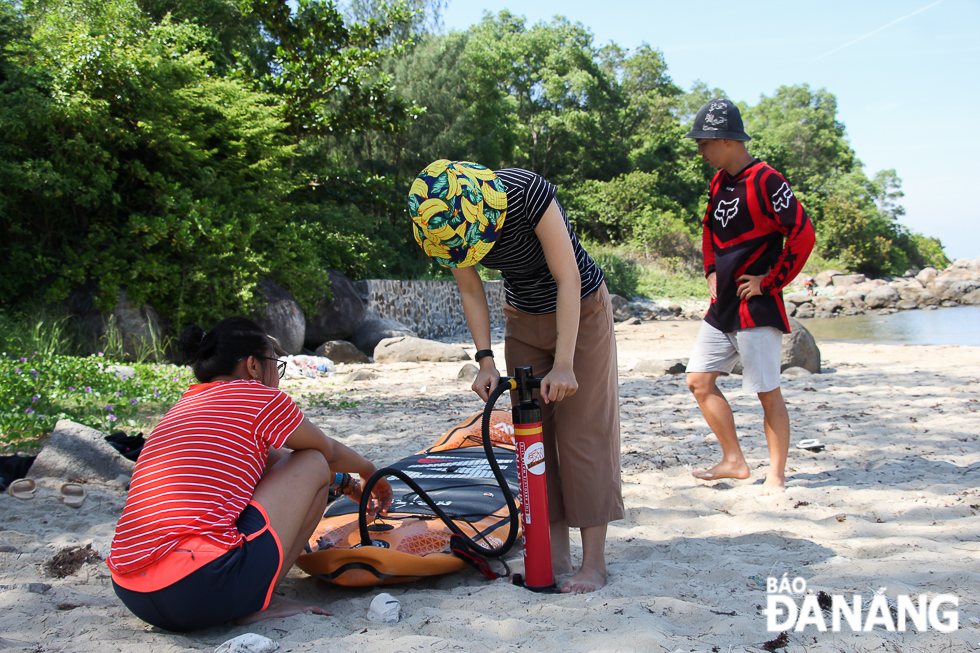 Stand-up paddle boards are used for the protection of dying coral reefs.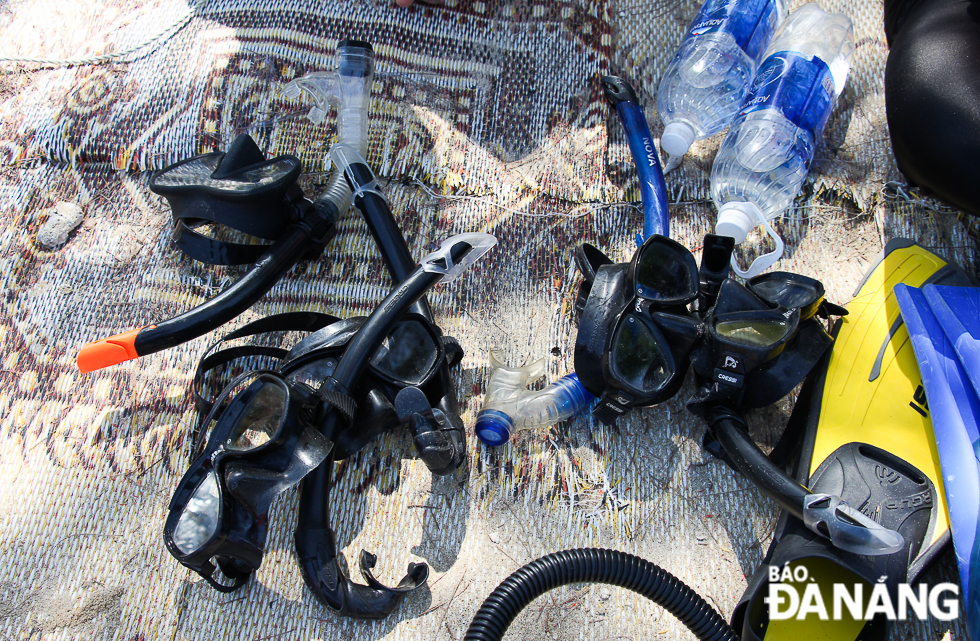 Diving equipment, including goggles and full -face snorkel masks, are available for rescue missions.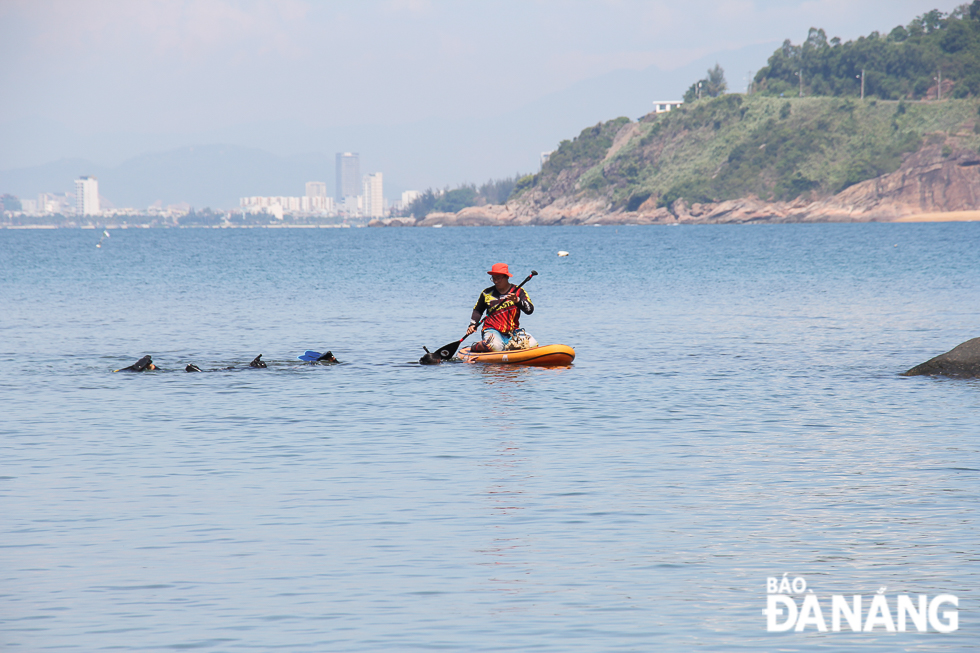 The Sasa rescuers stand on their boards and use a paddle to propel themselves through the water.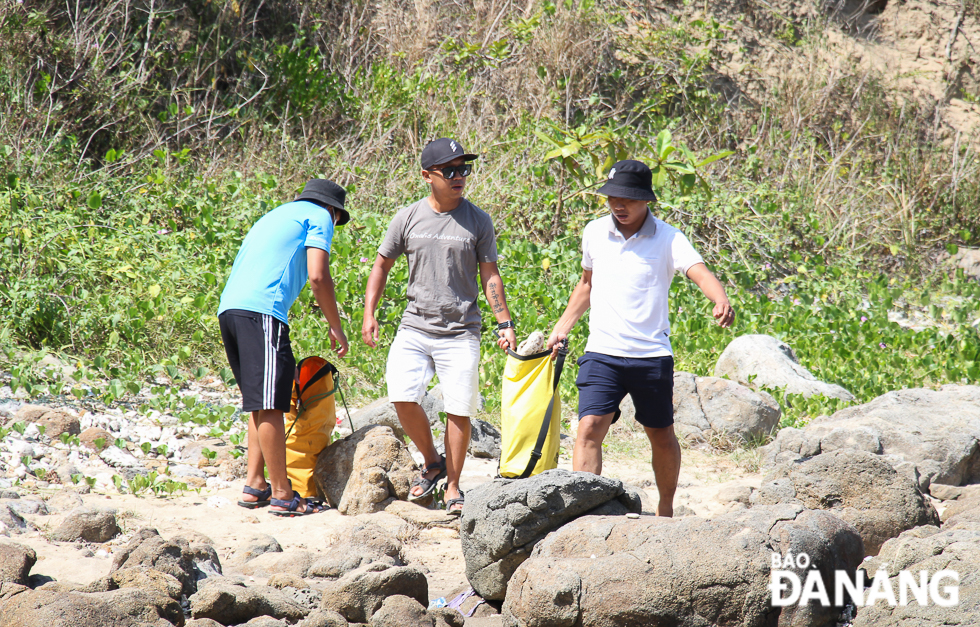 Fossilised remains of coral reefs are collected for the preservation of living coral branches.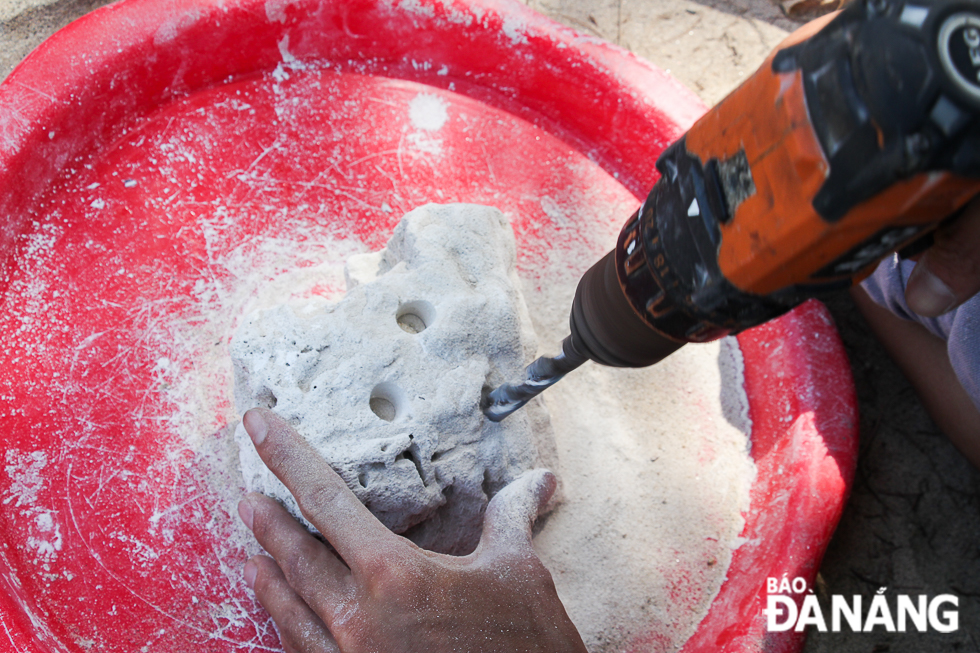 Stony corals are turned into solid substrates on which the living ones can rest.
Fragments broken off from healthy corals are tightly attached to the permanent substrates by gluing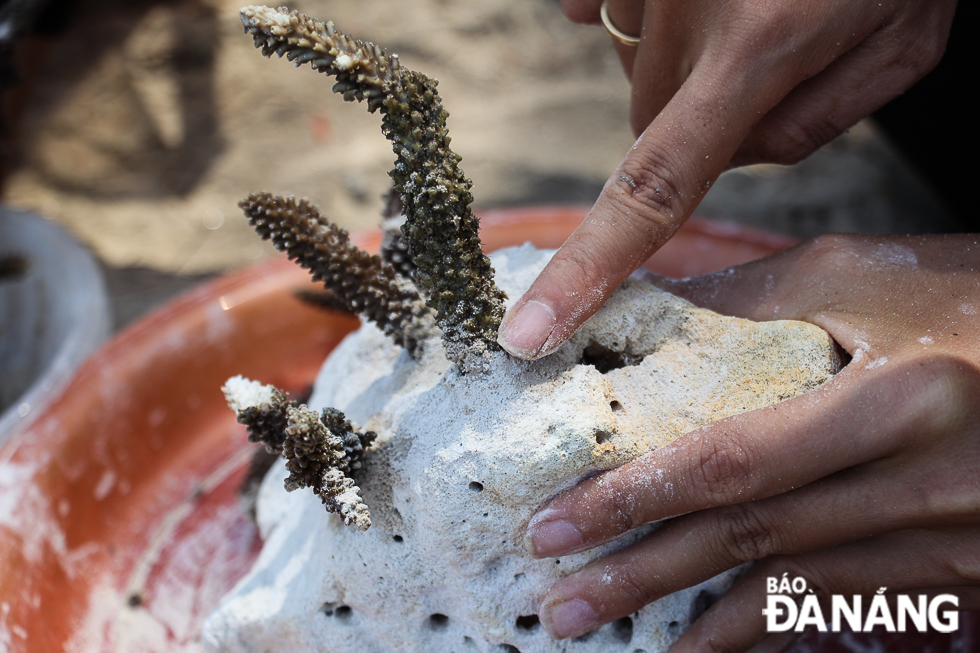 The attachment process is in progress.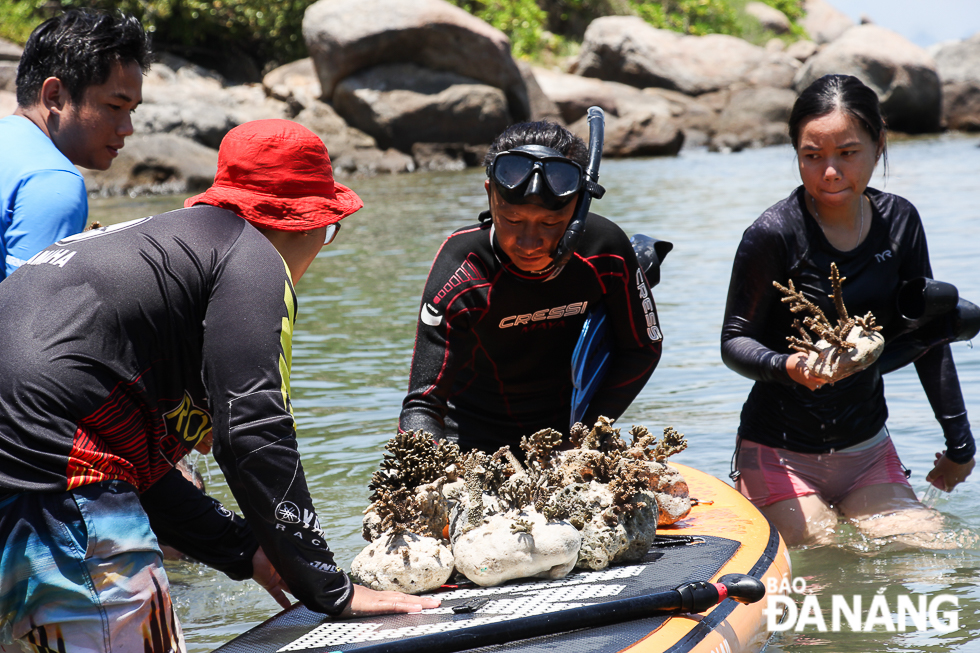 Corals already attached to the substrates are brought to nurseries for protection.
The Sasa rescuers soaking in very cold seawater to clean up coral nurseries and place reef substrates on sandy, underwater plains.
Dying corals are brought to life by the Sasa marine life rescuers
By XUAN SON- Translated by A.T
.