City to host 6th GEF Assembly from 23 – 29 June
Published: June 19, 2018
The 6th Assembly of the Global Environment Facility (GEF) and related meetings will take place at the Da Nang-located Furama International Conference Centre from 23 - 29 June, unveiled the Office of the Vietnamese Ministry of Natural Resources and the Environment.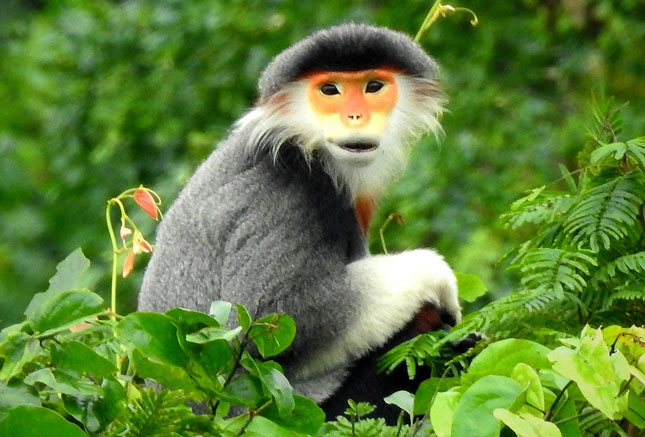 The GEF has sponsored the conservation of native and wildlife species, and biodiversity in Viet Nam.
The 6th GEF Assembly will attract the participation of about 1,500 delegates in total, including the ministers in charge of environment and senior officials from 183 member countries, the leaders of the United Nations agencies, regional development banks, socio-economic organisations and businesses.
In particular, the Vietnamese Prime Minister of Viet Nam will be present at the event.
In particular, a series of events are planned for besides the GEF Assembly, such as the GEF Council Meeting, 3 high-level opening plenary sessions, 14 interactive high-level round tables, some forums and meetings of socio-political organisations, 17 technical meetings of GEF units, about 70 sideline events, along with exhibitions and fact-finding trips funded by the GEF.
The GEF Assembly will review and adopt directions and solutions to current global environment issues, and allocate resources for environment projects during the GEF's 7th cycle (GEF 7) from 2018 - 2022.
About 30 countries have to date committed a total of 4.1 billion USD to the GEF 7 to better protect the future of the planet and human health.
The hosting of the 6th GEF Assembly demonstrates Viet Nam's strong commitment to joining its great efforts with other GEF member countries to promote the natural and environmental protection, especially complying with the 2016 Paris climate accord.
This international-level event also offers Viet Nam a chance to boost the bilateral and multilateral cooperation, seek opportunities to receive financial and technological support, and strengthen capacity in the aspects of climate change response, biodiversity, chemicals, land degradation, sustainable forest management, popularisation of Vietnamese tourism, culture and people.
Held every 4 years, the Assembly is the GEF's highest governing body and gathers representatives of all its 183-member countries, implementing agencies, conventions, civil society organisations and indigenous peoples, academia, and business leaders to celebrate past achievements and the launch of its 7th replenishment cycle (GEF-7).
The event is a rare chance to share knowledge, ideas and solutions to some of the world's most pressing environmental issues.
Established in 1991 with a mission to deal with global environment issues, the GEF has provided over 17.9 billion US$ in grants, and raised an additional 93.2 billion US$ in co-financing for more than 4,500 projects in total in 170 countries worldwide.
Through its Small Grants Programme (SGP) the GEF has invested $450 million and leveraged similar levels of co financing supporting over 14,500 community based projects in over 125 countries.
The GEF is an independent financial organisation, offering the largest volume of public capital to environment projects, mostly in biodiversity preservation, climate change, land degradation, chemicals and wastes, sustainable forest management and comprehensive approach.
Viet Nam joined the GEF in 5 December, 1994, with the Ministry of Natural Resources and Environment serving as the national coordinator.
Since its establishment, GEF Viet Nam has to date raised 457.18 million US$ for 107 environment projects in different sectors and localities nationwide. Of them, 56 are national-level projects worth 153.8 million US$ and 47 are regional and global projects worth a total of 294 million US$. Additionally, there are 4 projects funded by the Special Climate Change Fund with a total value of roughly 9 million USD.
During the GEF 6, Viet Nam was allocated over 26 million US$ for projects in the fields of climate change (over 11 million US$), land degradation (over 1.5 million US$) and biodiversity (over 13 million US$).
As of late 2016, the GEF Viet Nam Office gave nod to 15 projects worth 24.6 million US$in the System for Transparent Allocation of Resources (STAR) of which the GEF consented to 6 projects valued at over 18.8 million US$.
GEF also offered roughly 15 million USD in aid to Viet Nam in chemicals and wastes, international waters, sustainable forest management, and comprehensive approaches.
.