Hastening construction progress of new industrial clusters and parks
July 29, 2019, 17:15 [GMT+7]
Recently, the construction of new industrial clusters and parks across Da Nang has been accelerating in a bid to solve premises-related problems faced by businesses and investors inside and outside the city soon.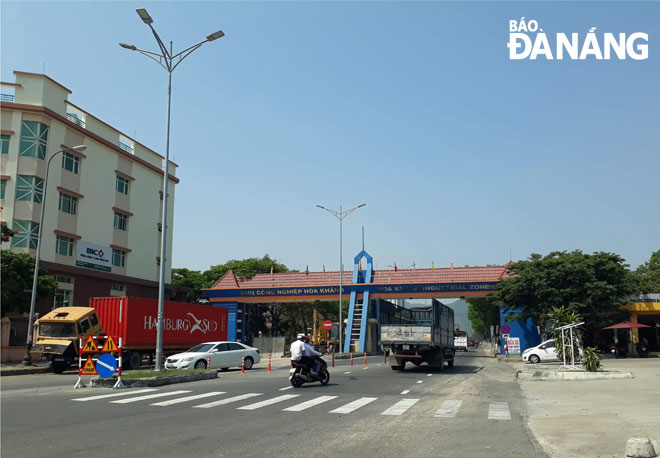 The city is focusing on completing the construction of infrastructure in old IPs and accelerating the construction progress of new ICs and IPs.
In particular, the municipal authorities have already approved the detailed 1:500 planning map for the construction of the Hoa Hiep Bac Industrial Cluster (IC) on an area of 14.48ha.
Meanwhile, the Lien Chieu District authorities have asked for permission from the municipal Institute of Planning and Construction to reduce the construction area of the Hoa Khanh Nam IC from 20.08ha to 14.22 ha due to 5.86ha of the land being under the management of the local Military Command.
Also, the municipal authorities have given a nod to use the city budget to implement site clearance and compensation work for families affected by the two projects.
On 31 May, work started on the construction of technical infrastructure at the 1st stage of the Cam Le IC on an area of 10.5ha.
Most recently, the Management Board of the Da Nang Infrastructure Construction and Urban Development Projects in collaboration with the Hoa Vang District authorities arranged around 10.1ha of land in the district's Hoa Nhon Commune to build resettlement areas for to families who will be affected by the building of the 24.7ha Hoa Nhon IC.
In the third quarter of this year, the city's Department of Agriculture and Rural Development will submit the detailed 1:500 planning maps for the construction of hi-tech agricultural zones in Hoa Ninh Commune on an area of 140ha, in Hoa Phu on 24.5ha and in Hoa Khuong on 26.1ha to the municipal People's Committee for approval.
Mr Pham Truong Son, the Deputy Head of the Authority of the city's Hi-Tech Park and industrial parks, remarked, in the third quarter of this year, the city would focus on ensuring the construction progress of the 1st and 2nd stages of the Hi-tech Park project and its auxiliary facilities, as well as select investors for implementing the 2nd stage of the Hoa Cam Industrial Park (IP) and the Hoa Ninh IP projects.
Special attention will be paid to urging functional bodies to develop resettlement plans for families to be affected by the building of the Hoa Nhon, Hoa Khanh Nam and Hoa Hiep Bac ICs.
.