No new cases of Covid-19 reported for third morning in a row in the country
April 07, 2020, 09:05 [GMT+7]
For the third morning in succession, there have been no new cases of Covid-19 reported in Viet Nam.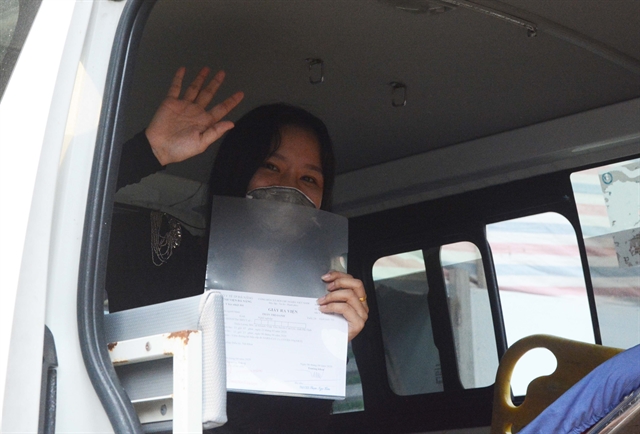 Patient number 122 waves goodbye as she holds up a certificate confirming she has made a full recovery. She was admitted to the Da Nang General Hospital on March 22. During treatment she was tested a further three times and all results came back negative. Now she will self-isolate at home for 14 days.
The total amount of patients nationwide who have tested positive for coronavirus remains at 245, with 95 people making a full recovery so far.
It is expected that an announcement will be made later on Tuesday that 18 more patients have recovered.
From those who have tested positive, 153, or 62.4 per cent, are Vietnamese nationals who have returned home from overseas, and 62 cases are connected to the Bach Mai Hospital in Ha Noi.
According to the National Steering Committee on Covid-19 Prevention and Control, there are currently three people in a serious condition in hospital with two of those on ventilation and dialysis at the National Hospital for Tropical Diseases 2 in the capital.
They are the 19th and 161st patients. Patient No 19 has been reportedly showing signs of progress.
The third one is patient No 91 who has switched from non-invasive mechanical ventilation to invasive mechanical ventilation and ECMO at the HCM City Hospital for Tropical Diseases.
Source: VNS
.