Woman seriously injured in some-vehicle pile-up in Da Nang
June 20, 2022, 11:57 [GMT+7]
Police officers in Thanh Khe District, Da Nang, are conducting an investigation into the cause of a serial traffic accident in which a car slammed into 2 others of its kind and 5 motorbikes occurring on Dien Bien Phu Street, leaving woman seriously injured.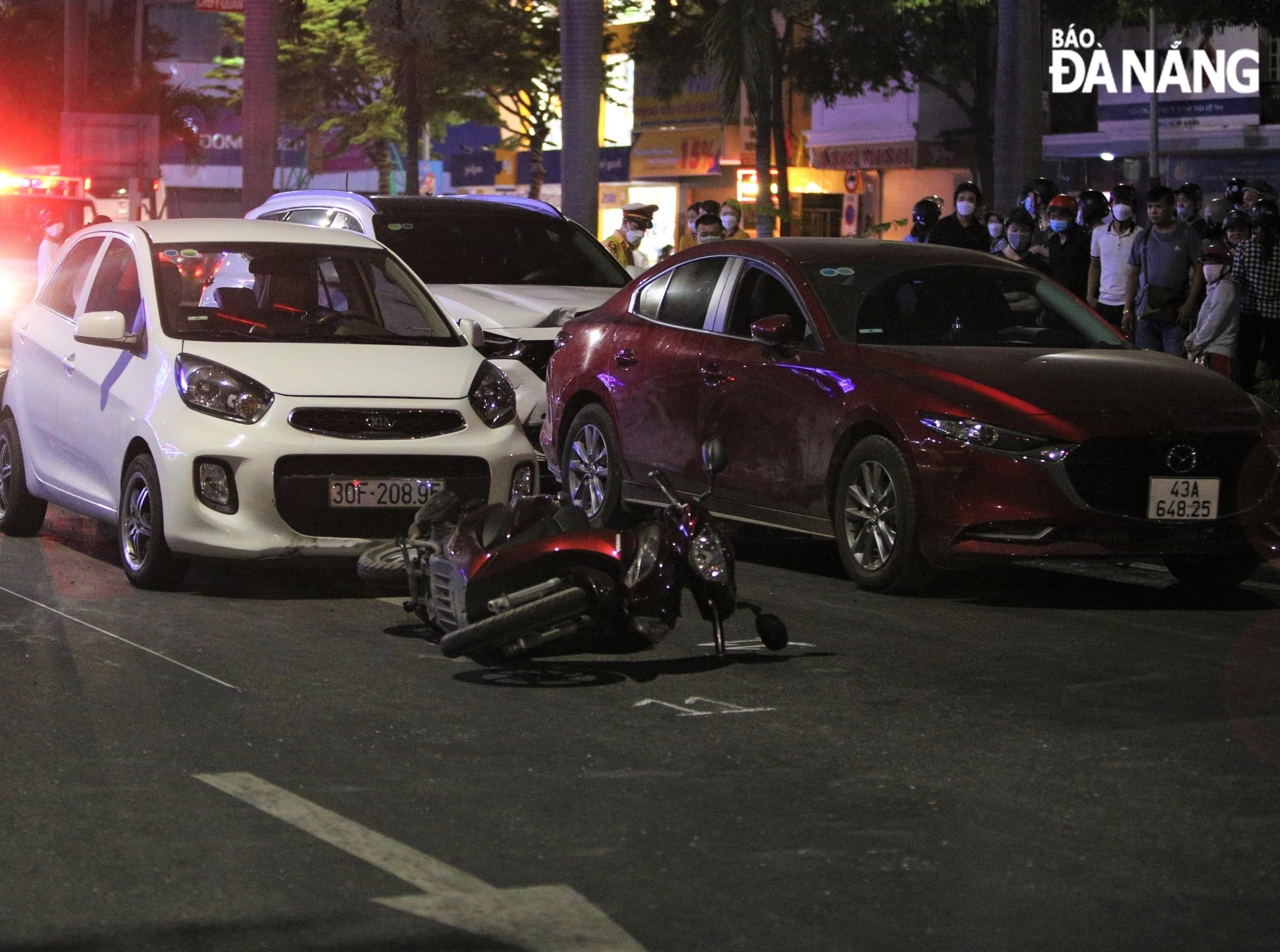 The scene of the traffic accident. Photo: L.H
As reported that, at about 9:00pm on Sunday, a car was travelling on Dien Bien Phu Street when the driver appeared to lose control of his vehicle and it suddenly crashed into a motorbike driven by a married couple.
The collision caused the motorbike to fall down to the ground. The husband was slightly injured, whilst his wife was seriously injured and was immediately taken to the hospital for emergency treatment.
Shortly after that, the car continued to rush forward and caused a pile-up involving 4 motorbikes and 2 other cars right in front of the traffic light stop line at the intersection of Dien Bien Phu - Pham Nhu Tang.
Fortunately, the victims on the above- mentioned 4 motorbikes and 2 cars suffered only minor injuries.
Upon reception of information on the crash, the Thanh Khe District Police quickly arrived at the scene regulate traffic and investigate the cause of the incident.
Reporting by L.H – Translating by A.THU
.