Da Nang's Nam O villagers harvest seaweed in winter weather
December 15, 2022, 21:16 [GMT+7]
One month before the Lunar New Year every year is the best time to harvest seaweed.
In recent days, villagers of the Nam O Village in Hoa Hiep Nam Ward, Lien Chieu District, Da Nang, have been seen wading in the water at craggy cliffs at the foot of the Hai Van Mountain or rowing small boats to the foot of the Son Tra Mountain to collect seaweed.
According to the villagers, seaweed in the Nam O Village is the most delicious compared to that in other regions because it was used as a food for the king in the past.
The Nam O villagers call these plant-like organisms as a gift from heaven because they can earn millions of VND from collecting seaweed.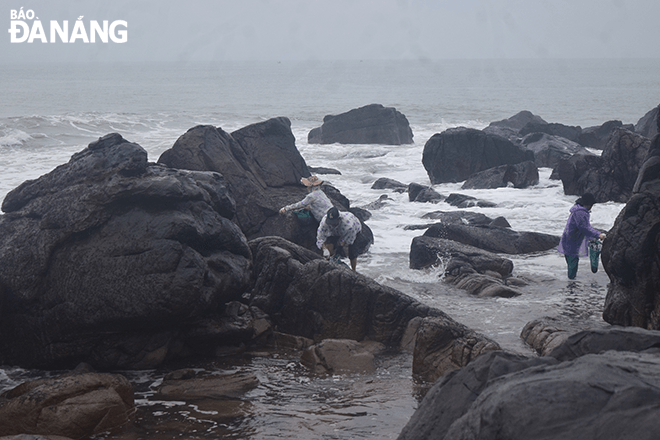 Around 5:00 am, many people are seen gathering at the Nam O cliffs to start scraping seaweed (locally called jam). At the beginning of the harvesting season, some residents get up at around 2:00am to start collecting seaweed .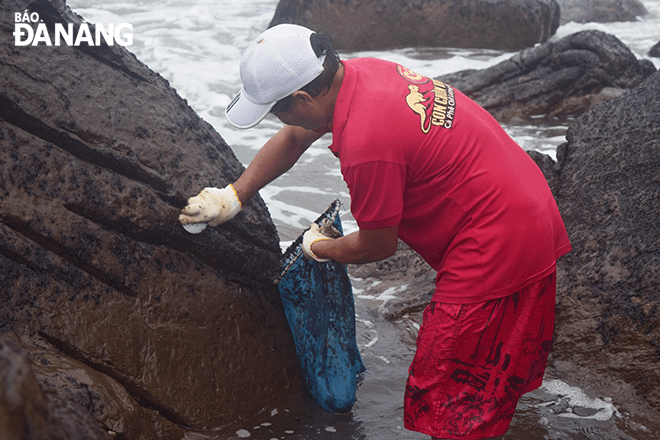 A tin scraper – a quite simple but effective tool - is used to pick up seaweed.
The further villagers go, the more seaweed they can harvest. At this time, they have to face dangers when the waves can rise at any time.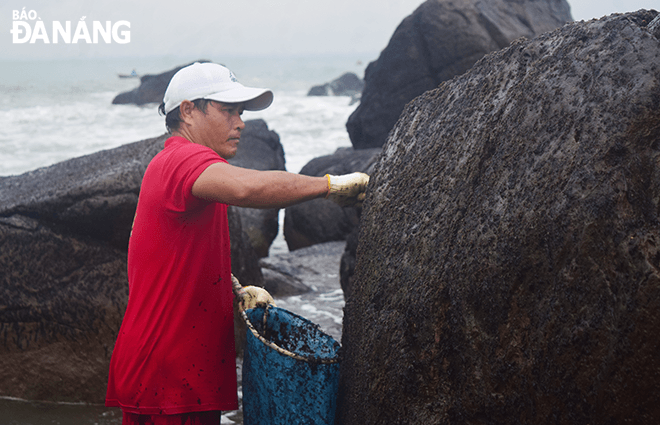 The seaweed harvest lasts from the 10th to 12th lunar months. At the beginning of the season, long seaweed can be sold at the price of VND200,000/kg. Meanwhile, short seaweed can be offered at the price of VND150,000/kg at the end of the season.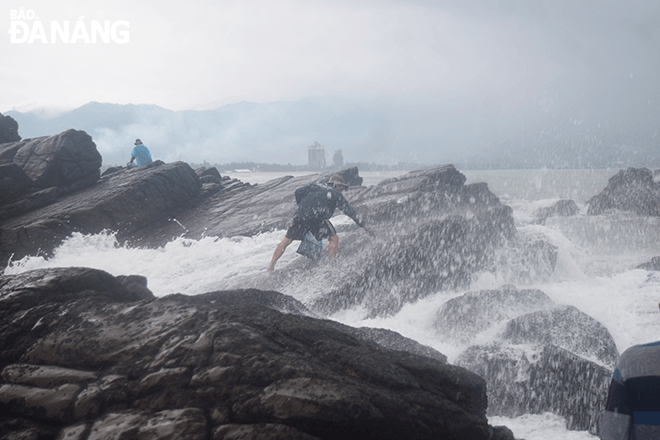 The seaweed collectors have to face big waves. While picking up seaweed, they carefully watch for the surge of the waves, occasionally chanting "Waves up, waves up" to notify others.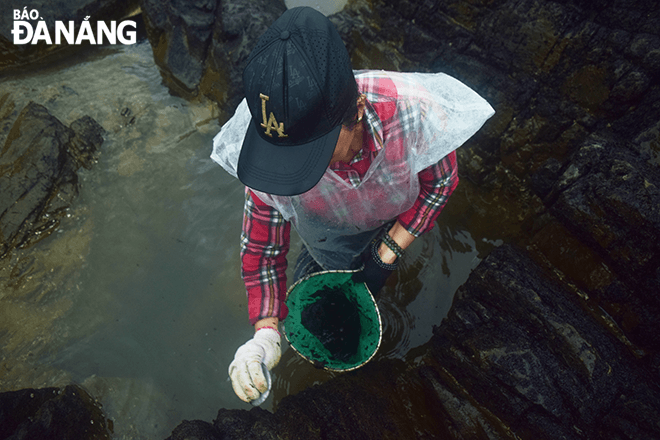 Seaweed collectors soak in cold water for many hours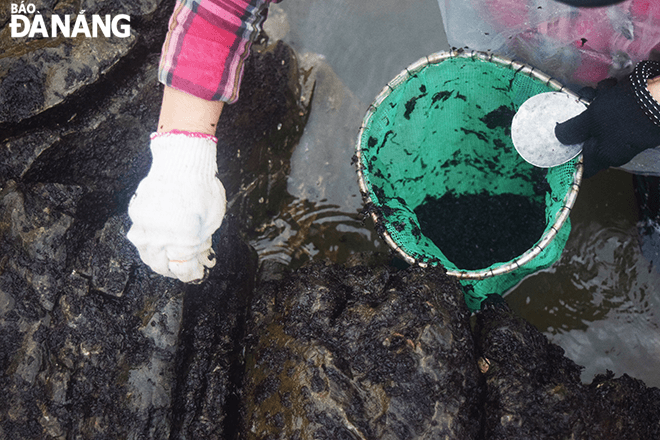 Each harvester carries a set of equipment to collect the seaweed, consisting of a plastic rackets, gloves, carrying bags, a flashlight, and tin scrapers.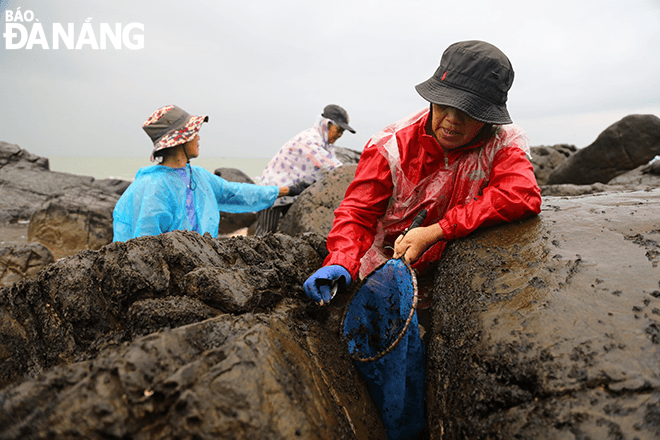 Huynh Thi Hai (born in 1962, red shirt) and Bui Thi Da (born in 1961, blue shirt) are seen collecting seaweed as the outside temperature is only about 20 degrees Celsius.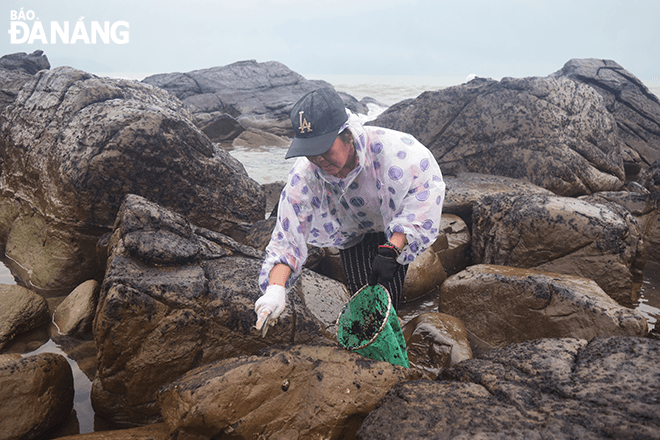 Every morning, Mrs. Thuan collects an average of 2kilos of seaweed which are then sold to pre-ordered customers.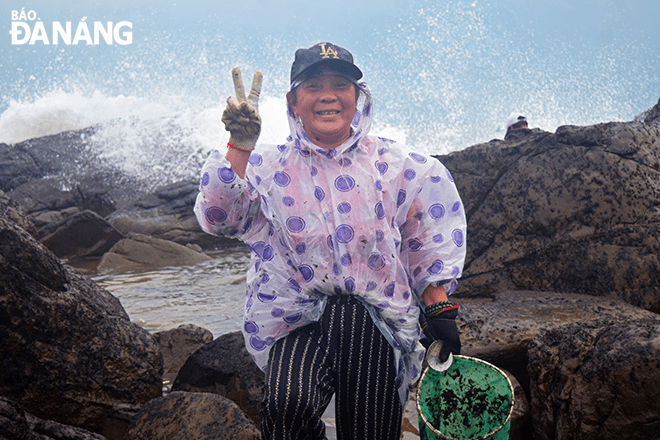 Despite the hard work and her old age, Mrs. Thuan always is optimistic and happy because this job helps her have an additional source of income.
Reporting by THU DUYEN - Translating by M.DUNG
.