More support for Agent Orange victims
December 10, 2022, 11:08 [GMT+7]
Since the start of this year, the Vietnam Association of Victims of Agent Orange (AO)/dioxin (VAVA) has collected a total of nearly VND 555 billion worth of both cash and material support.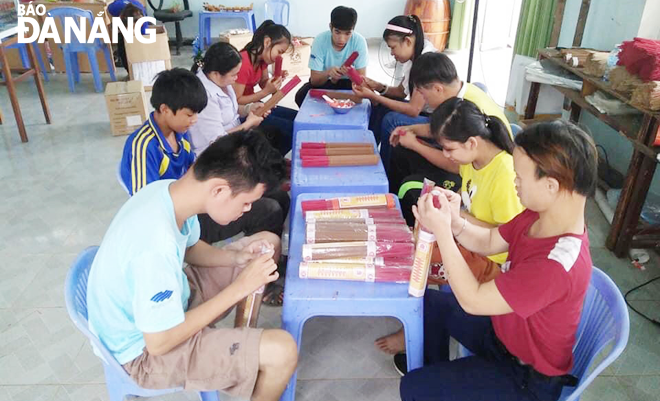 Illustrative image (Photo:DNO)
The aforementioned amount has been spent on taking care of and helped AO victims, mainly focusing on covering the costs of constructing houses and sanitation works, granting scholarships offering financial aids and purchasing plant varieties and livestock for AO victims.
In 2023, the last year of the 2018-2023 term, the Association will strive to comprehensively complete such key tasks as organising activities to celebrate the 62nd anniversary of the AO disaster in Viet Nam, stepping up the mobilisation of resources to care for and help AO victims.
According to a report recently released the Da Nang chapter of VAVA, the city now houses over 5,000 AO victims, more than 1,400 of whom are children. They are affected by the sequelae of AO/dioxin.
In the past year, the VAVA focused on raising awareness of the harmful consequences of AO/dioxin among the social community and expanding people-to-people diplomacy.
The figures and task performances by VAVA were announced at a review meeting on Friday. Relevant policies on this disadvantaged group and support to them in localities were also tabled for discussion at the event On this occasion, the delegates visited a shelter under the Centre for the Protection of AO Victims and Disadvantaged Children in Hoa Nhon Commune, Hoa Vang District.
It is known that Viet Nam counts more than 150,000 second-generation AO victims, 35,000 of the third generation and 6,000 others of the fourth. Over 10 trillion VND has been earmarked annually to support the victims as well as the areas severely affected by the toxic chemical.
Reporting by NGOC HA - Translating by A.THU
.