Extra train services during summer season
June 04, 2023, 17:34 [GMT+7]
The Saigon Railway Transport JSC has recently announced that it would operate an additional pair of SE42/SE43 passenger trains on the Da Nang - Nha Trang route, and two more pairs of Thong Nhat trains on the Ho Chi Minh City - Ha Noi route, in a bid to meet the increasing travel demands of passengers during the summer months.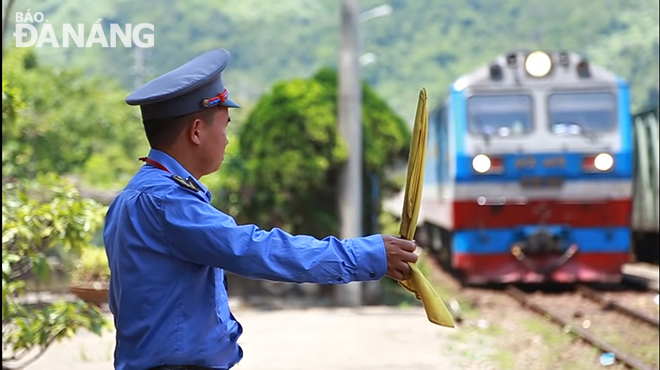 Illustrative image (Photo: baodanang.vn)
Accordingly, SE43 will travel from Da Nang to Nha Trang between June 10 and July 30. It will depart from Da Nang at 9:30pm and arrive in Nha Trang at 10:35am. Meanwhile, the SE42 train which will run from Nha Trang to Da Nang will operate from June 9 - July 29. It will leave the Nha Trang Railway Station at 6:15pm and stop in Da Nang at 8:00am.
In addition to pairs of passenger trains SE1/SE2, SE3/SE4, SE5/SE6, and SE7/SE8, the Saigon Railway Transport JSC will launch two more pairs of trains SE9/SE10 and SE11/12 running on the Ho Chi Minh City - Ha Noi route.
From Ho Chi Minh City to Ha Noi, SE10 train will operate from June 14 - July 31, departing at 9:30pm and arriving at 10:35am. SE12 train will operate from June 8 to August 6, departing at 1:00pm and arriving at 3:10am.
Operating from June 14 to July 31, SE9 train will leave Ha Noi at 9:00pm and arrive in HCMC at 10:30am. Also on the same route, SE11 train will departure at 1:20pm and stop at 3:30am and it will operate from June 4 - August 6.
As for extra train services, the railway sector still applies the discount programme to passengers who are Vietnamese heroic mothers, wounded soldiers, older adults, children, school pupils, college students, trade union members, and others. You can get up to a 30% discount for advance tickets to travel on specific trains and times for certain distances while cheap advance fare becomes available farer to the time of travel.
Reporting by GIA MINH - Translating by M.DUNG
.