Is Cristiano Ronaldo moving to Viet Nam?
Published: April 29, 2017
It is believed that the soccer superstar has bought a Vietnamese home and is fascinated by the local culture.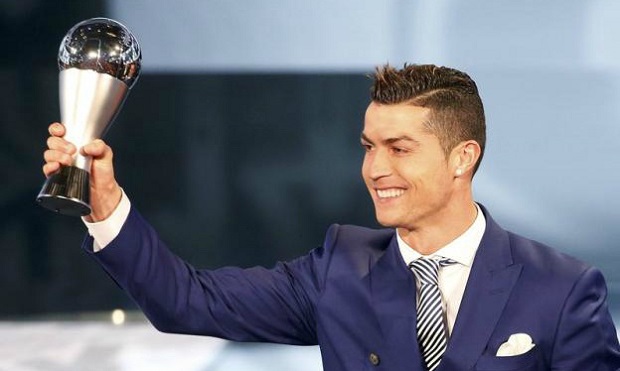 Cristiano Ronaldo celebrates with FIFA's player of the year award in January. (Photo by Reuters/Ruben Sprich)
Soccer superstar Cristiano Ronaldo has planned to visit Viet Nam soon to receive a piece of real estate he has already paid for in the central coast, sources told VnExpress.
Ronaldo also said during an event in Madrid, Spain on Thursday that he is interested in Asian culture, praising Viet Nam in particular for its rich heritage, beautiful nature and friendly people.
It is believed that his new home is in central Viet Nam, whose coastal scenery reminds him of his hometown Madeira in Portugal.
The Real Madrid striker has an established fan base in Viet Nam and elsewhere in Asia.
In January he beat long-time rival Lionel Messi to win FIFA's player of the year award.
Last week, the 32-year-old superstar also became the 3rd top scorer at La Liga, after Barcelona's Lionel Messi and Luis Suarez.
(Source: VNExpress International)
.