Da Nang postpones scheduled vaccinations for some recipients amid COVID-19 concerns
August 04, 2021, 17:25 [GMT+7]
The Da Nang Department of Health has announced that the city is now postponing vaccinations for some people scheduled to receive their doses of the vaccine in this phase of the city's vaccination program as part of the city's COVID-19 precautions to prevent the spread of the virus in light of delta variant.
Included are people with suspected COVID-19 symptoms, those in strict local lockdown areas, those in managed isolation, those self isolating, and people who have completed their mandatory quarantine period and are told to self-isolate to monitor their health. They are recommended to not go to vaccination centres.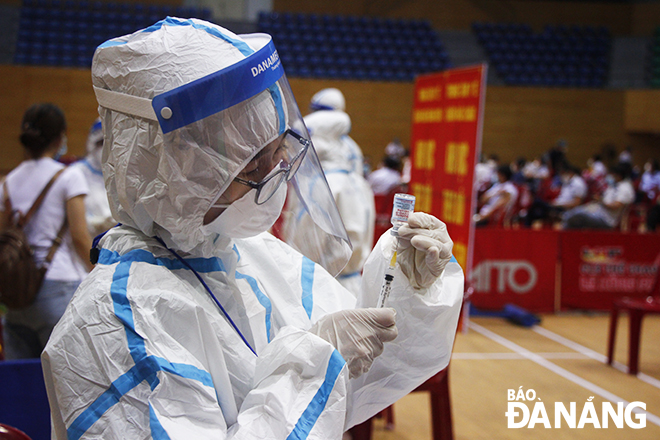 People with suspected COVID-19 symptoms are among vaccine recipients who are recommended by the Department of Health to not go to vaccination sites. Photo: XUAN DUNG
The Health agency is asking relevant units to provide contact details of local healthcare facilities for these people to help them seek medical advice and support.
The city will arrange these people for to be vaccinated in the next phase of its vaccination drive.
Reporting by XUAN DUNG – Translating by H.L
.