Vietnamese marksman ranks third in world 50m pistol shooting
Published: January 08, 2016
Vietnamese marksman Hoang Xuan Vinh ranked third in the world in the 50m pistol event at the end of 2015.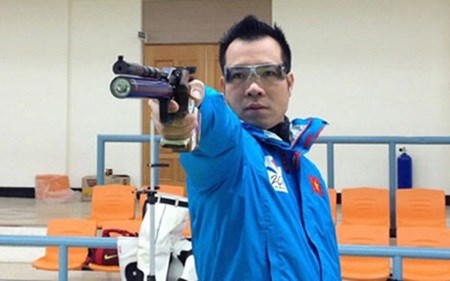 Marksman Hoang Xuan Vinh (Photo: VNA)
Chinese Zhang Bowen and Jin Hongoh from the Republic of Korea claimed the top two ranks, respectively.
Vinh, a leading Vietnamese shooter, will compete in the 50m event in the coming Summer Olympics in Brazil in August.
He ranked fourth at the London Olympics four years ago.
Tran Quoc Cuong, who will also compete in the 2016 Olympics, ranks 21st in the 10m air pistol event, while Vinh is in the 26th place.
(Source: VNA)
.