Clipper Race – no rush to Da Nang!
Published: February 05, 2016
As the 12 yachts in the Clipper Round the World Race charge towards their next port of call, Da Nang, a potential problem has been diverted.
The yachts left Airlie Beach, Australia, on 19 January at the start of the Da Nang New Discovery of Asia Race, the latest leg of their round the world journey. However, their expected 32-day sail to Da Nang, with arrival planned for 17 February, was going so well that the race route has had to be lengthened by 25% to avoid arriving in Da Nang ahead of schedule.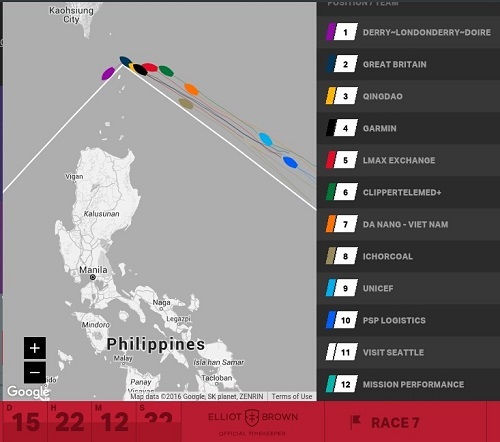 Latest positions – midday, 4 February (source: Clipper Race website)
Unforeseen favourable winds in the Solomon Doldrums, an area renowned for normally poor wind conditions, had meant that the fleet was 5 days ahead of schedule and would arrive in Da Nang before the end of the Tet public holidays - and before the yacht crews' visas to Viet Nam became valid!
To resolve the problem, the Clipper Race Committee chaired by Sir Robin Knox-Johnston, the Briton who was the world's first solo, non-stop round-the-world yachtsman, has extended the race route by another 6 days to ensure an on-schedule arrival in Da Nang. The fleet has now re-routed east of the Philippines up to a turning point south of Kaohsiung, Taiwan. From here they will take a south-westerly heading through the East Vietnam Sea to a second turning point off southern Viet Nam, before finally sailing north into Da Nang, hopefully on 17 Feb.
The leading group of 8 boats, including that of the Da Nang Viet Nam team, will start making the turn off Taiwan today. Whilst Da Nang Today will keep you informed of their progress over the days ahead, keen followers can follow all the latest race news at: www.clipperroundtheworld.com
(Written by Ian Lister)
.