Dedicated team in charge of removing animal traps on Son Tra Peninsula
July 16, 2020, 12:07 [GMT+7]
In an attempt to prevent animals from falling into traps on Son Tra Peninsula, Da Nang's functional forces have actively engaged in conducting regular patrols and surprise raids in order to handle violators and release the trapped wildlife back into the natural environment.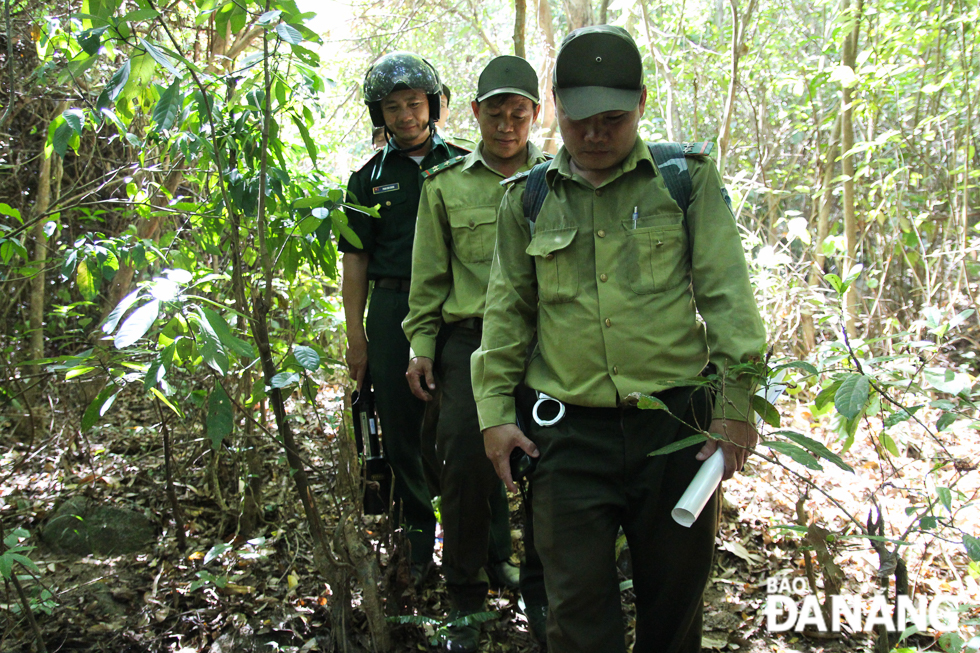 The patrol team's members entering the Son Tra forest from its southwest side
The patrol team in charge of protecting the Son Tra forest consists of staff members from the Son Tra-Ngu Hanh Son Forest Ranger Division, the Son Tra Border Guard and Tho Quang Ward militia force.
Under the Vietnamese laws, those violating forest animal protection regulations can be fined from 5 million to 400 million VND (215-17,200US$), depending on the quantity and value of the animals caught.
Let's take a look at photos bellow to explore how the patrol team goes through the hardship to stay active in protecting wild animals.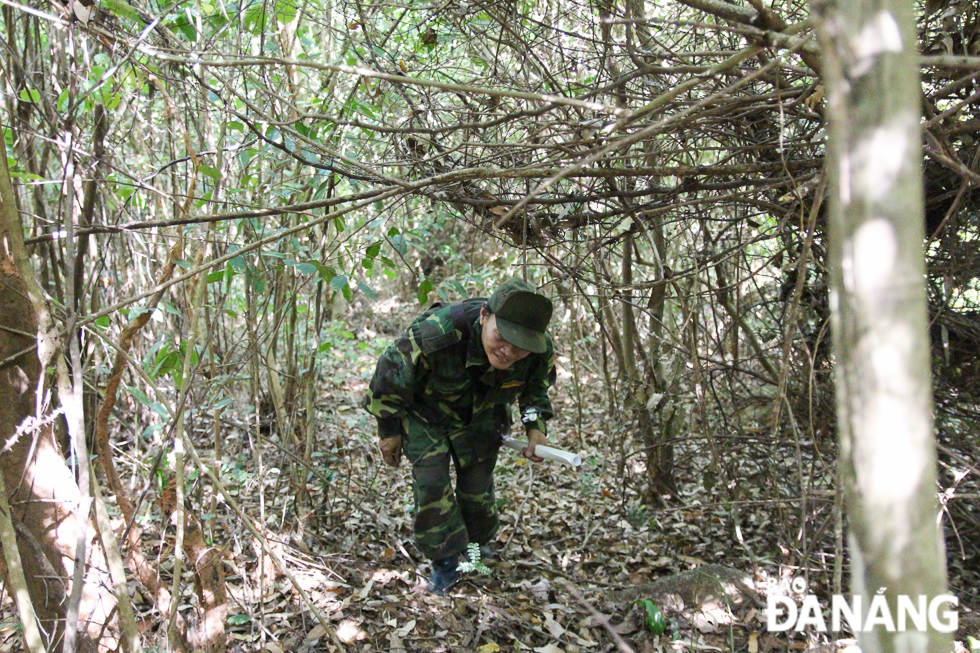 Due to complicated forest topography, the team's members have to bend down to move through the grove of trees.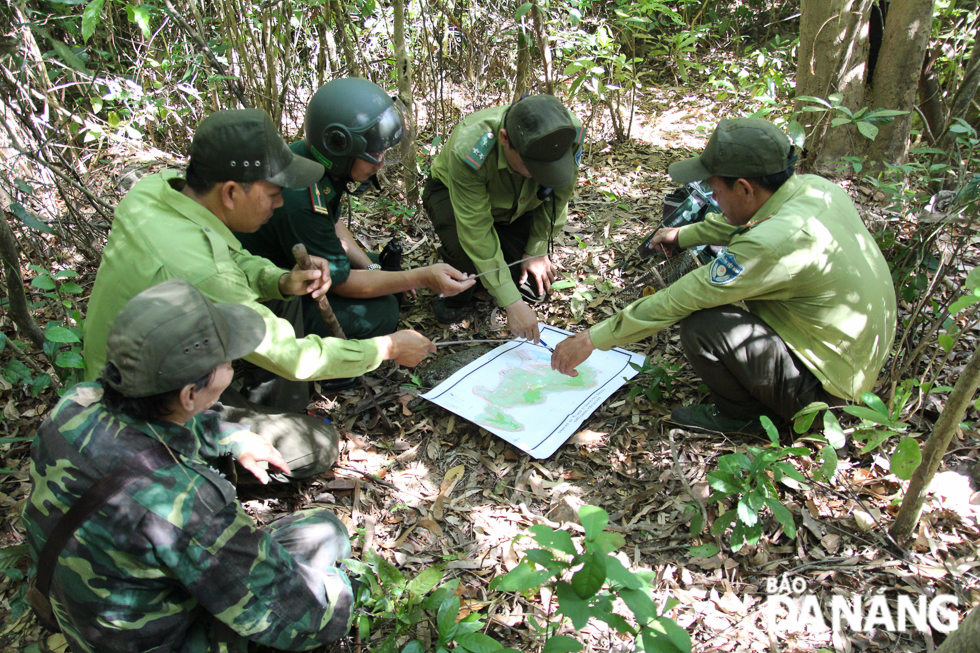 The locations of animal traps are identified through the use of a specialised map.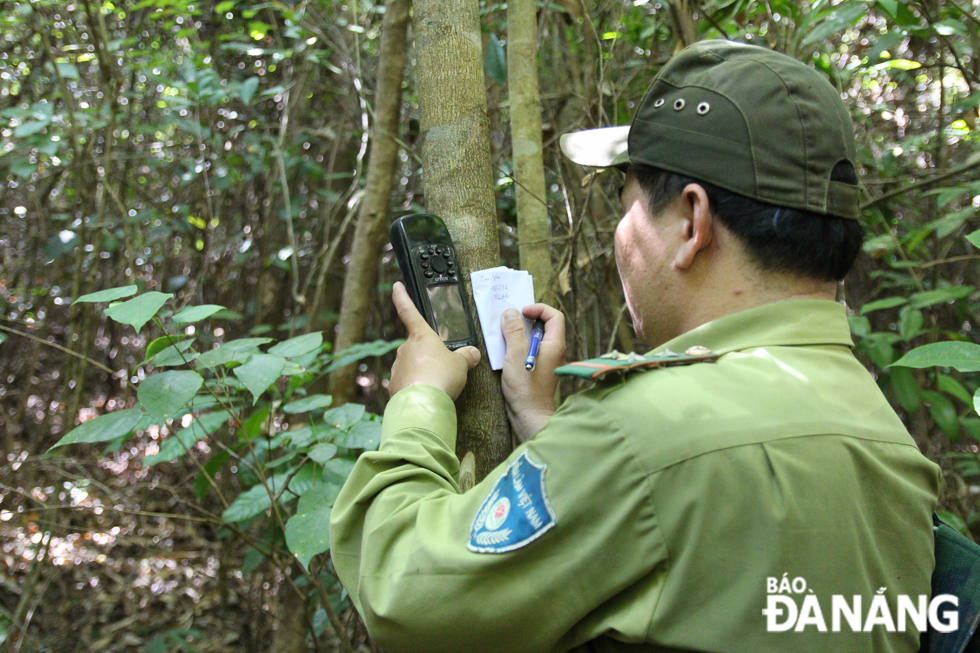 A forest ranger is pictured recording the coordinates, altitudes, and the position of the animal trap, and then manipulating the locator.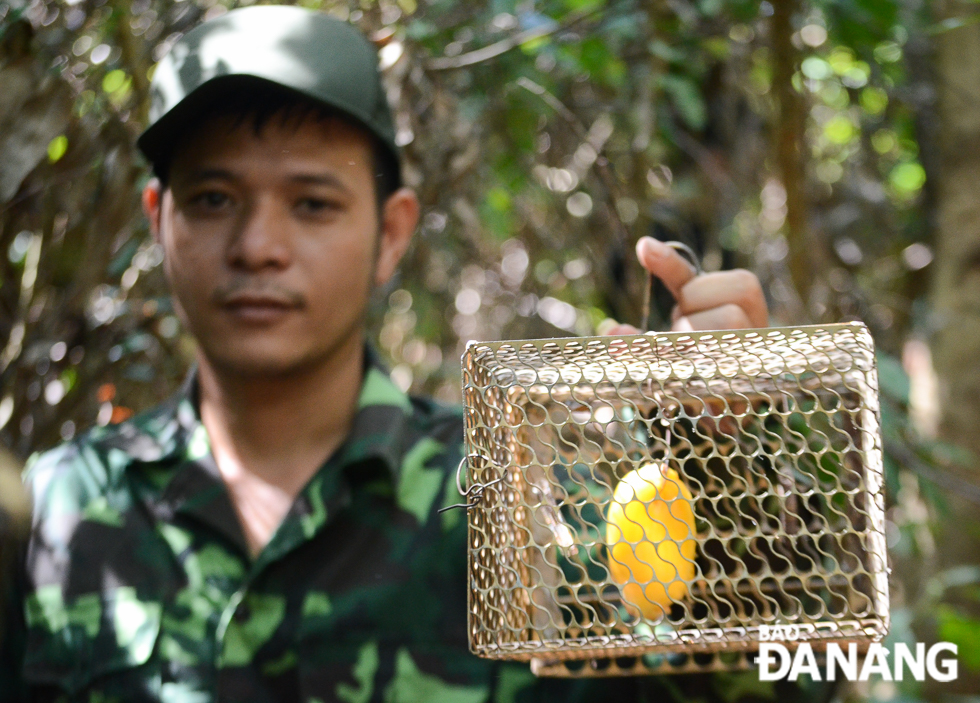 Here is a cage trap found in the Son Tra forest.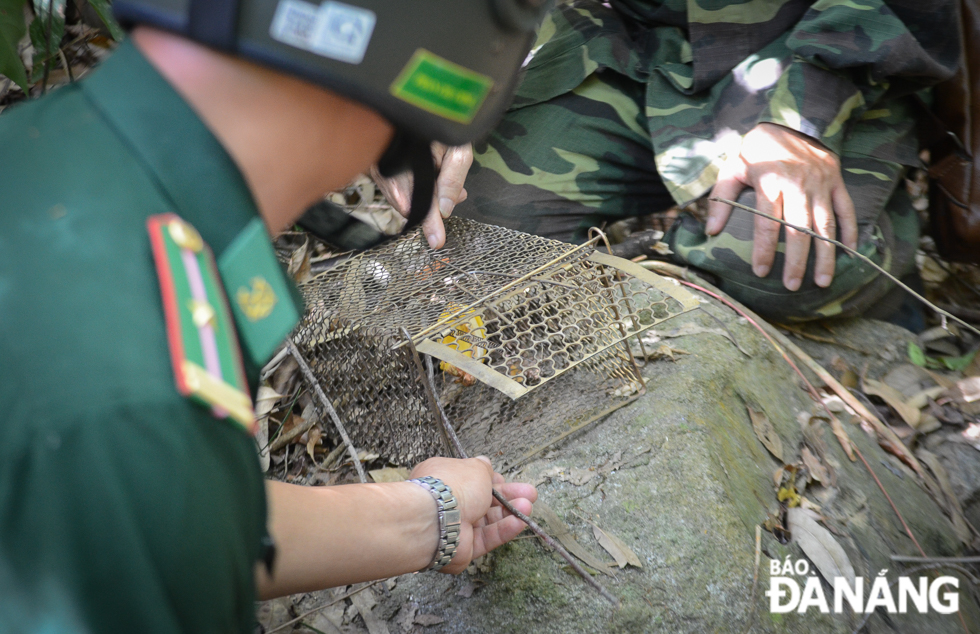 This cage trap is usually used to trap wild animals such as weasels, squirrels, civets and birds.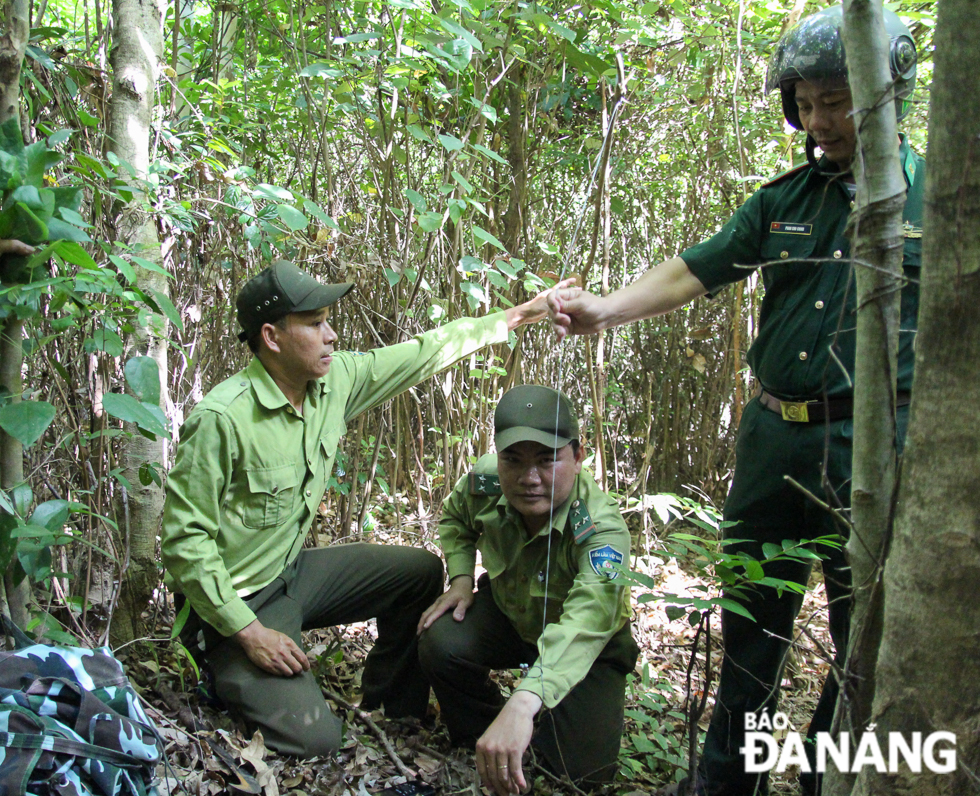 The most used were drawstring traps because they are simple, compact and easy for carrying and placing in the forest. The drawstring trap is made of wire with one end tied to a bent branch and the other end tied to a noose placed under a small pit covered with leaves, an forest ranger said.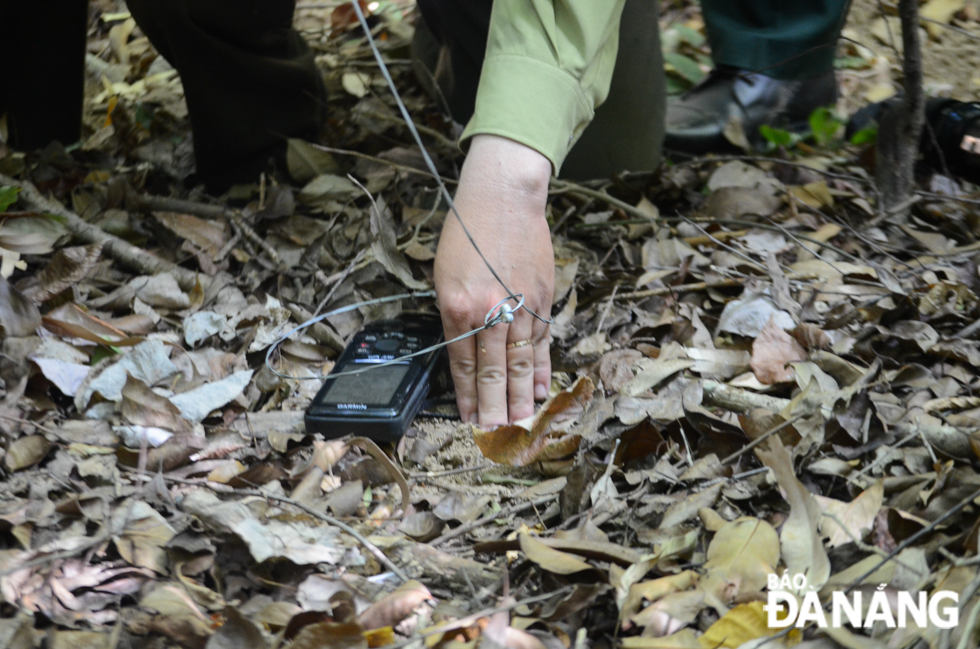 When a wild animal tries to eat some food in the trap, its legs will collapse into the pit, then the noose tightens and the branches will bounce up and hang the ill-fated animal. The more the animal struggles, the tighter the wire becomes.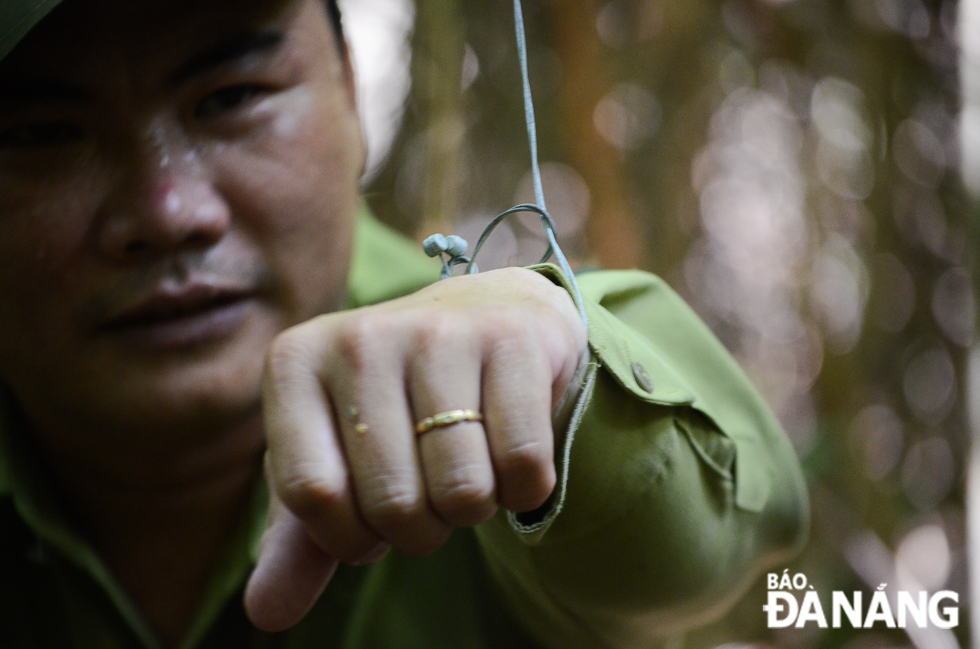 In the first half of 2020, the team has detected and removed thousands of traps including drawstrings, nets and cages.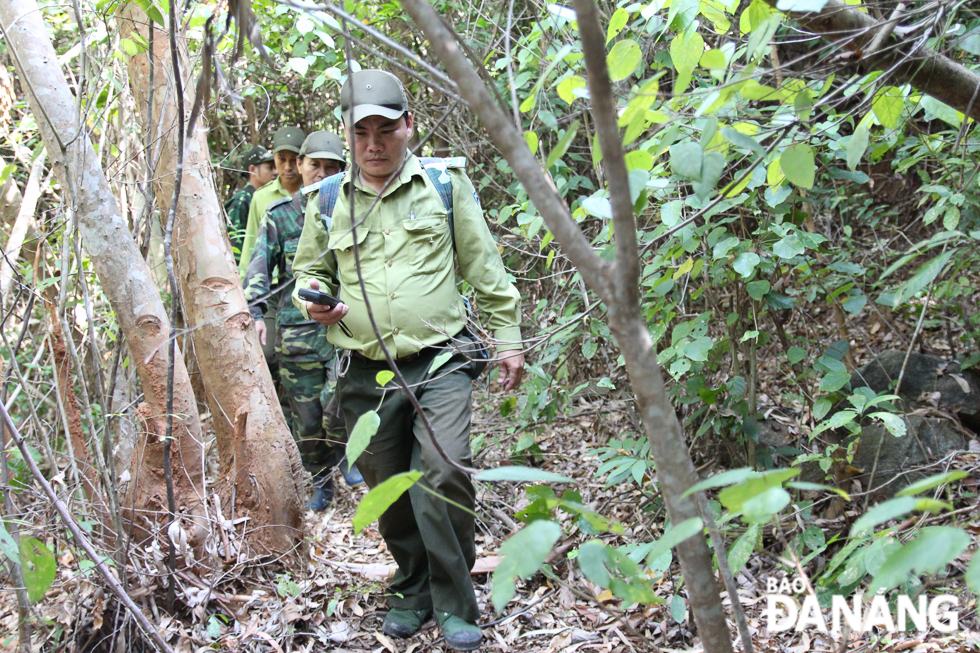 The patrol team always works hard to find and remove traps to save animals every day. For them, each trap cleared is an animal saved. They are actively engaged in their tough jobs with the love for Son Tra- a treasure of Da Nang.
By XUAN SON - Translated by A.T
.