Kaia Garden Café - a peaceful garden in middle of Da Nang
August 14, 2022, 13:57 [GMT+7]
Coming to the Kaia Garden Café, nestled in alley 132/15 Ly Tu Trong Street, Hai Chau District, visitors seem to find a different image, less noisy, less modern but no less beautiful, even if you just step into the coffee shop, you will feel like you are lost in a fairy garden.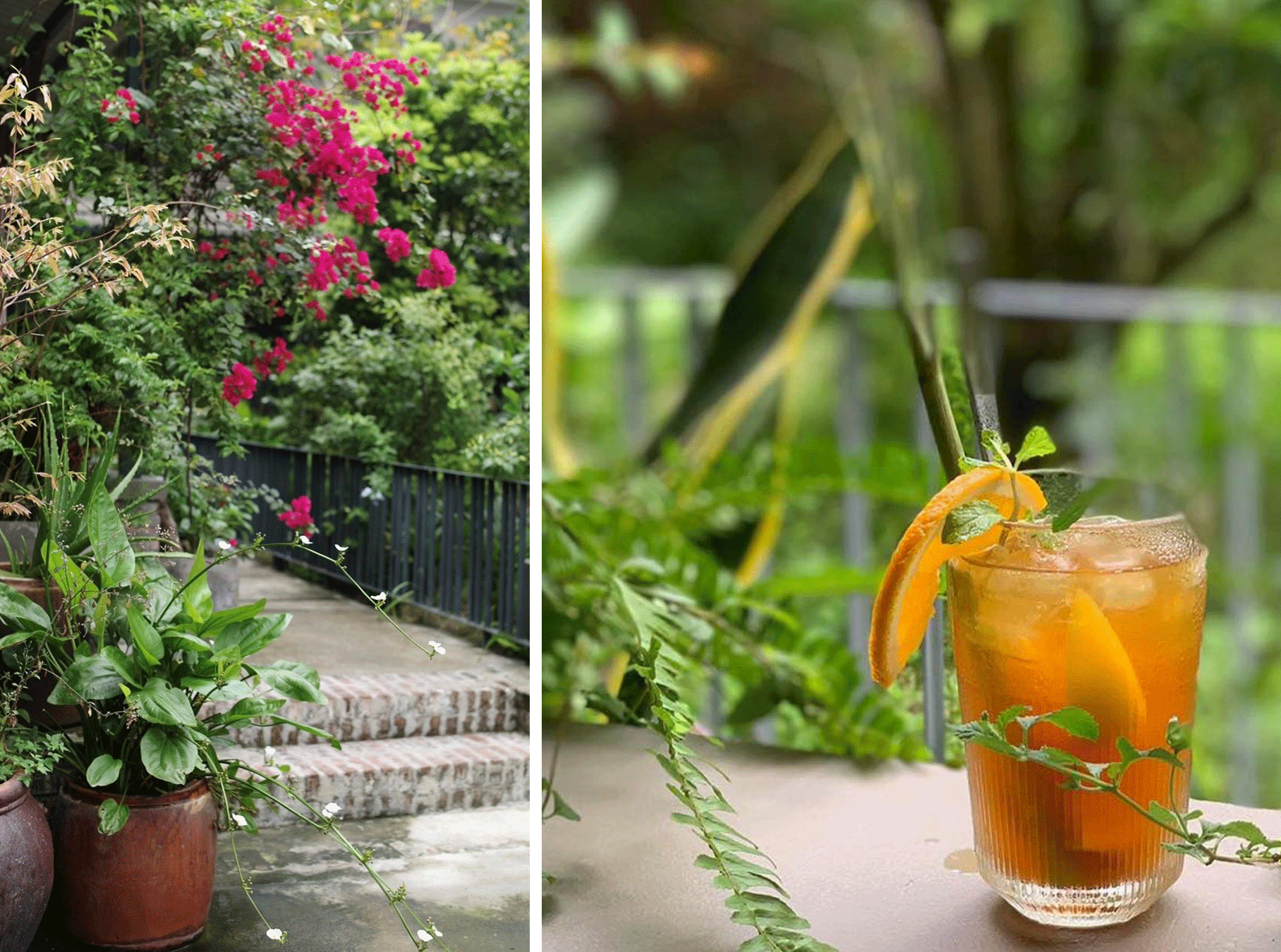 A photo of natural scenery and a cup of fresh peach tea at the Kaia Garden Café. Photo: H.T.V
On walking into the coffee shop, you will be overwhelmed by a humble and quiet garden full of fruits and flowers.
Like its name imply, the venue looks like is a spacious garden with different types of trees such as jackfruit, plum, guava, lemon, guava, lime, ferns, confetti, Rosa chinensis Jacq, and Bidens Pilosa.
The café is actually a large and beautiful garden of an apartment. Thanks to its classic style of interior design with old wooden door frames from old houses built in the 60s, and romantic settings, the shop is a perfect place for those who want to seek a tranquil place to relieve their worries in the hustle and bustle of life and recall their memories of the good old days with their friends.
The Kaia Garden Café is offering a quite simple menu with coffee, soda, butterfly pea flower tea, herbal tea, machiato tea, and fruit juice at the prices of between VND40,000 and VND65,000.
The shop opens from 8:00am to 4:00pm daily and it is closed on Thursdays.
Most notably, the venue is offering accommodation services suitable for those who want to travel for short and long term stay in Da Nang.
Reporting by HUYNH TUONG VY - Translating by M.DUNG
.