Consulting contractors selected for dredging and flood drainage of Co Co River
March 06, 2023, 11:09 [GMT+7]
In the first quarter of 2023, the Da Nang Management Board of Agriculture and Rural Development Construction Investment Projects will hold an open bidding for the package 'Consultancy for making design documents - adjusted estimate'.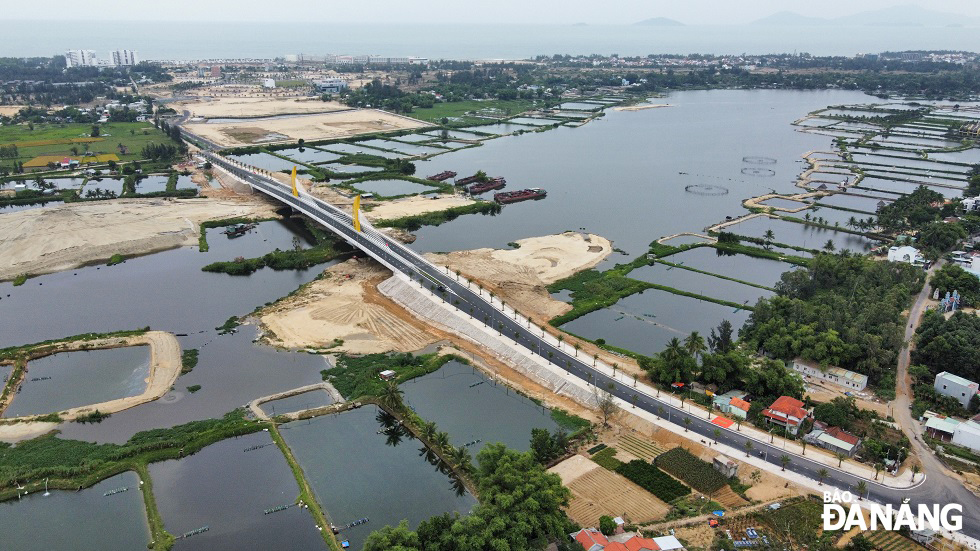 Illustrative image. (Photo: DNO)
Also, the agency will select highly eligible contractors for three consulting bidding packages, namely 'Consulting on cadastral mapping survey', 'Consultancy for design verification - cost estimate of adjusted construction drawings' and 'Consultancy for making design documents on fire prevention and fighting'.
The above-mentioned bidding packages will be implemented according to the plan to select additional contractors for the going sub-project of dredging and flood drainage of a part of Co Co River crossing the Da Nang territory at a total adjusted investment of over 700 billion VND. This sub-project is scheduled to be expected to be completed in 2025.
The sub-project aims to improve the capacity of the Da Nang-based Tho Quang fishing boat to take shelters from storms as well as enhance optical and flood drainage capacity, thereby reducing inundation through the city's drainage system and regulating lakes
Reporting by G.P - Translating by A.THU
.