Numerous activities to celebrate Tet in Hoi An
Published: February 06, 2016
The People's Committee of Hoi An city, a World Heritage site in Quang Nam province has held a number of activities to welcome Lunar New Year (Tet) holiday.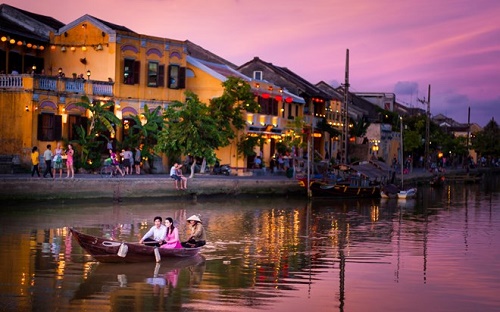 Illustration photo. (Source: Internet)
A spring fair that kicked off on February 2 has attracted numerous gardeners and bonsai craftsmen. Visitors to the event will have a chance to admire bonsai techniques and select colourful flowerpots to bring spring atmosphere to their homes.
A Tet cake programme for the needy will take place from February 5 to 7. Participants will wrap and present banh tet ( cylindrical glutinous rice cake) to disadvantaged people with the aim to encourage them to have a warm and comfortable Tet.
At the Hoai River square, a programme to celebrate Lunar New Year's Eve will start at 11:00 pm on February 7 (the last day of the lunar year), featuring music performances and fireworks.
A number of activities will be held on the occasion, including a photo exhibition, a New pole erecting ceremony, folk games, and traditional cuisine festival.
(Source: VNA)
.