Ha Long Bay amongst top UNESCO heritage sites
Published: December 16, 2016
The UK-based travel website Rough Guides has listed Ha Long Bay in Viet Nam's Quang Ninh Province amongst the top ten UNESCO heritage sites in Asia.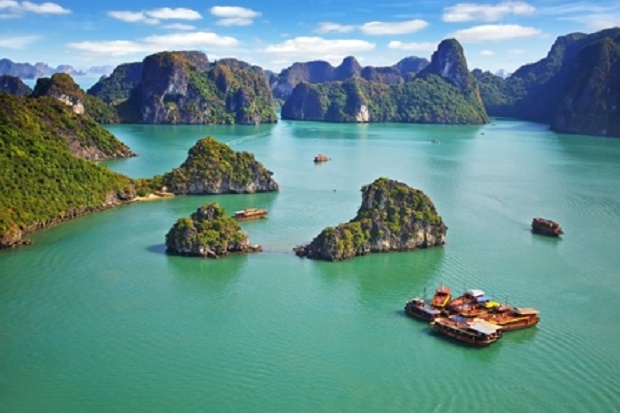 Ha Long Bay
According to the site, the emerald green waters of the Gulf of Tonkin in north-eastern Viet Nam are sprinkled with awe-inspiring limestone formations covered by rainforests.
"Legend says that when the country had to fight against invaders a dragon descended into the sea (Ha Long translates as 'descending dragon'), and scattered emeralds from its mouth to form a defensive wall. Over thousands of years, the wall crumbled and turned into the majestic pillars of different shapes and sizes that we see today," the site reported.
Comprising 1600 islands and islets, most of which are uninhabited, the karst formations are characterised by coastal erosional features including grottoes and arches.
Rounding out the list of the 9 most beautiful landscapes in Asia are the rice terraces of the Philippine Cordilleras in the Philippines; Angkor in Cambodia; the volcanoes of Kamchatka in Russia; the Historic Centre of Bukhara in Uzbekistan; the Historic Monuments of Ancient Kyoto in Japan; the Great Wall of China; the Mountain Railways of India; the Golden Temple of Dambulla in Sri Lanka; and the tropical rainforest heritage site in Sumatra, Indonesia.
(Source: nhandan.com.vn)
.