Impressive photos of Viet Nam national firefighter and rescue challenge in Da Nang
July 20, 2020, 17:46 [GMT+7]
The final round of Viet Nam National Firefighter And Rescue Challenge2020, which took place in Da Nang on Monday, saw 23 best teams from municipal and provincial police forces across Viet Nam, and the Viet Nam Fire Prevention and Fighting University compete in a range of challenging firefighting and rescue scenarios.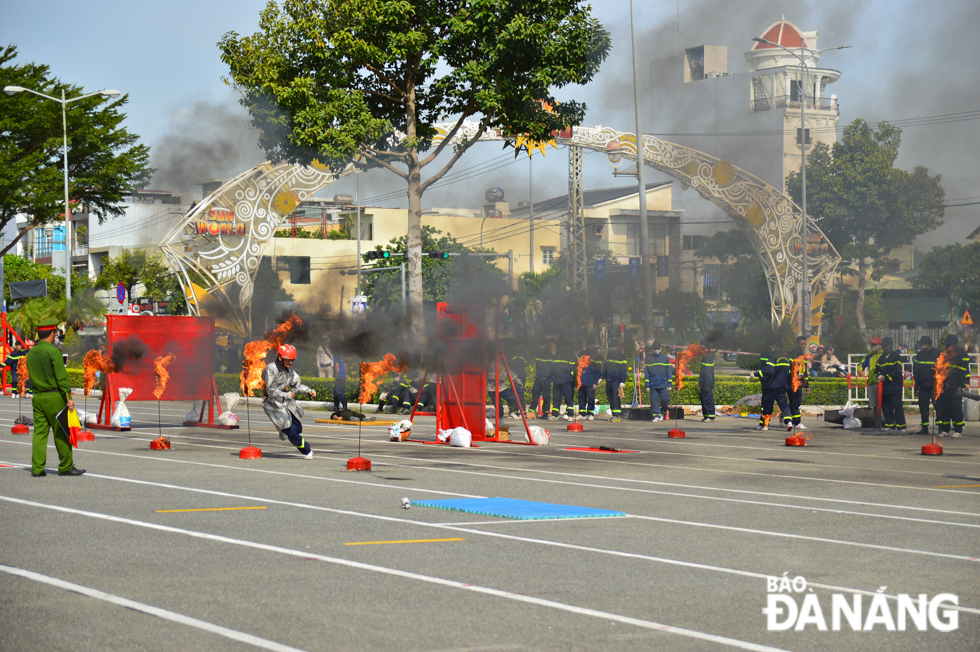 The Da Nang Police Department team being eager to pit their specialist skills against each other in the event.
The competition with creative and complex scenarios that are designed to challenge the competitors. Teams were tasked with dealing with the scenario and treating the casualty.
The final round consists of 3 majors, namely a 100m run over the hurdles for rescue, a 4x100m relay race for rescue and fire fighting, and the lineup of sprinkler pumps.
Here are impressive photos, captured by our reporter Xuan Son, vividly reflecting the bustling ambiance at this event.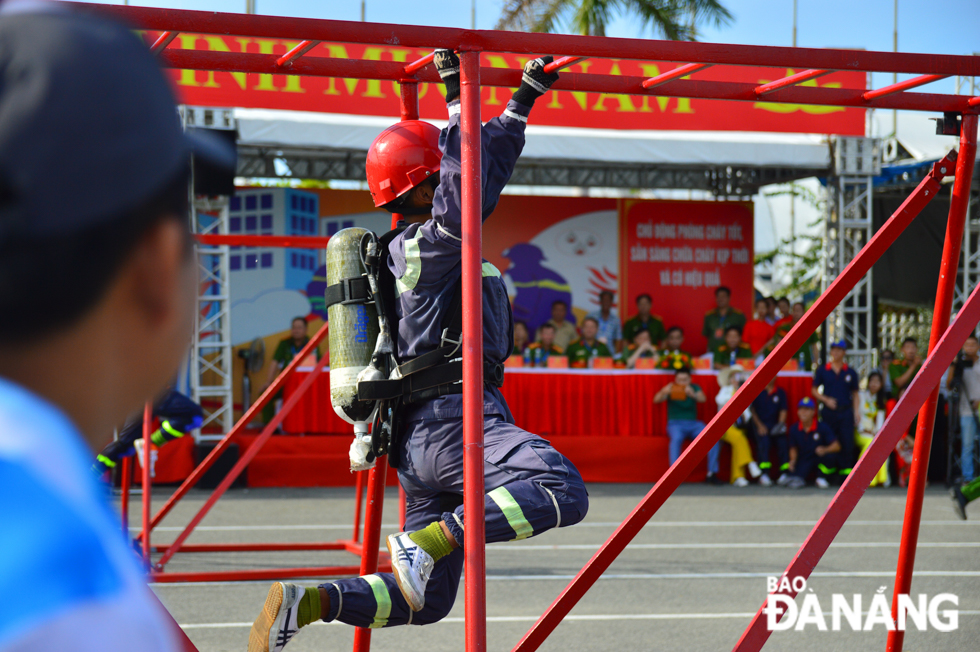 Here is a competitor overcoming the hurdles.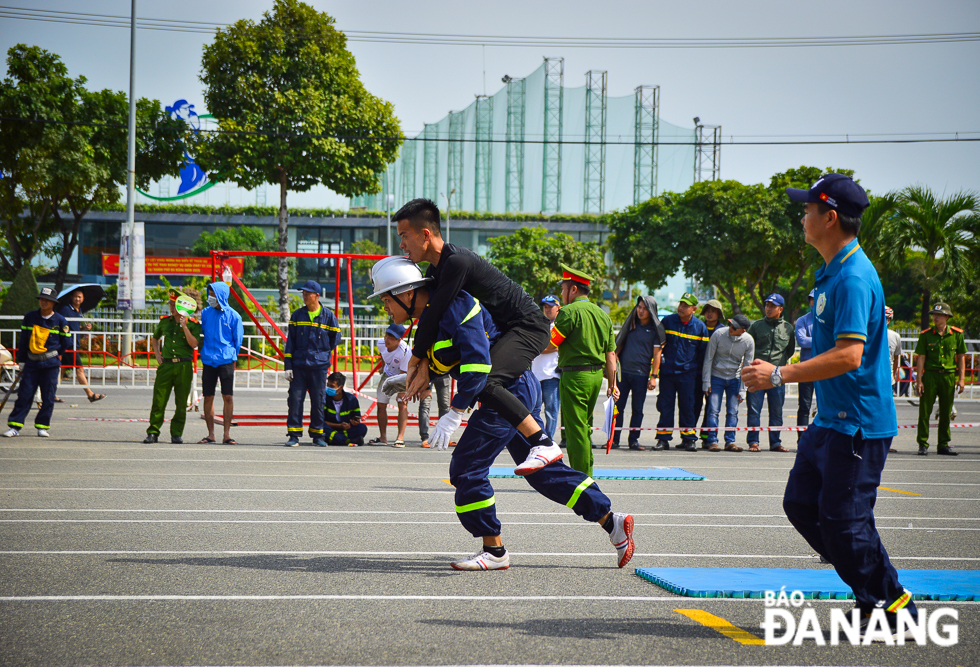 Practicing rescue operations after crossing obstacles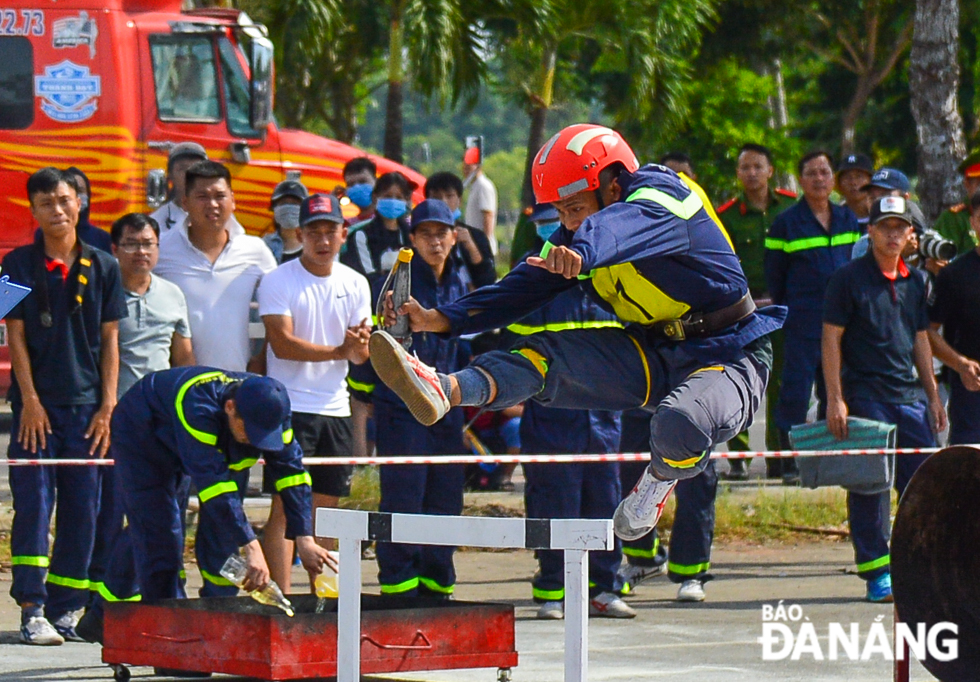 The competitors overcoming the hurdles in the 4x100m relay race for rescue and fire fighting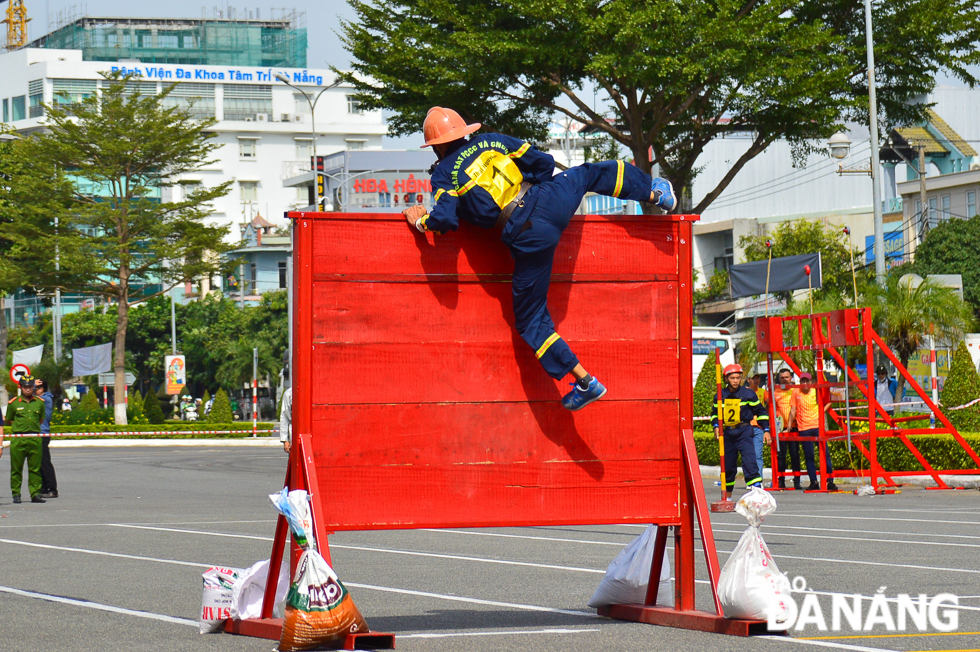 A competitor performing his high climbing skills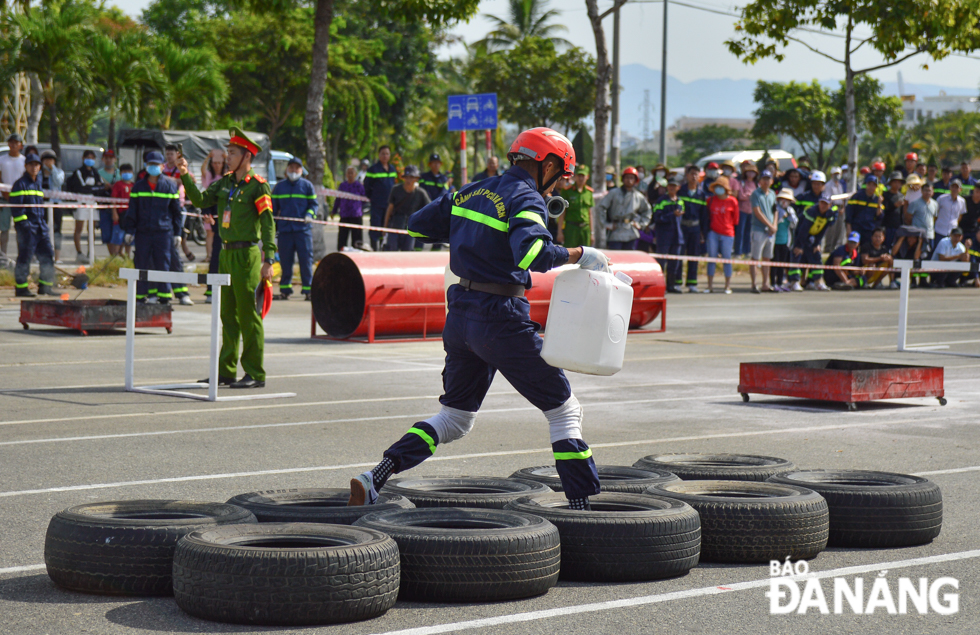 Carrying big cans of water through obstacles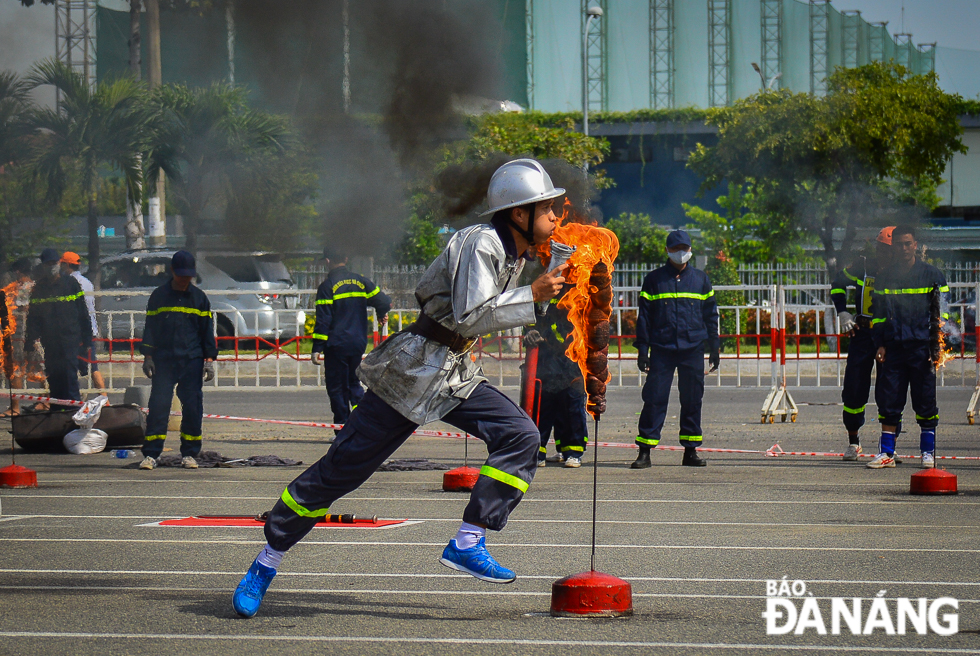 Taking speedy steps over fire piles in the 4x100m relay race for rescue and fire fighting activities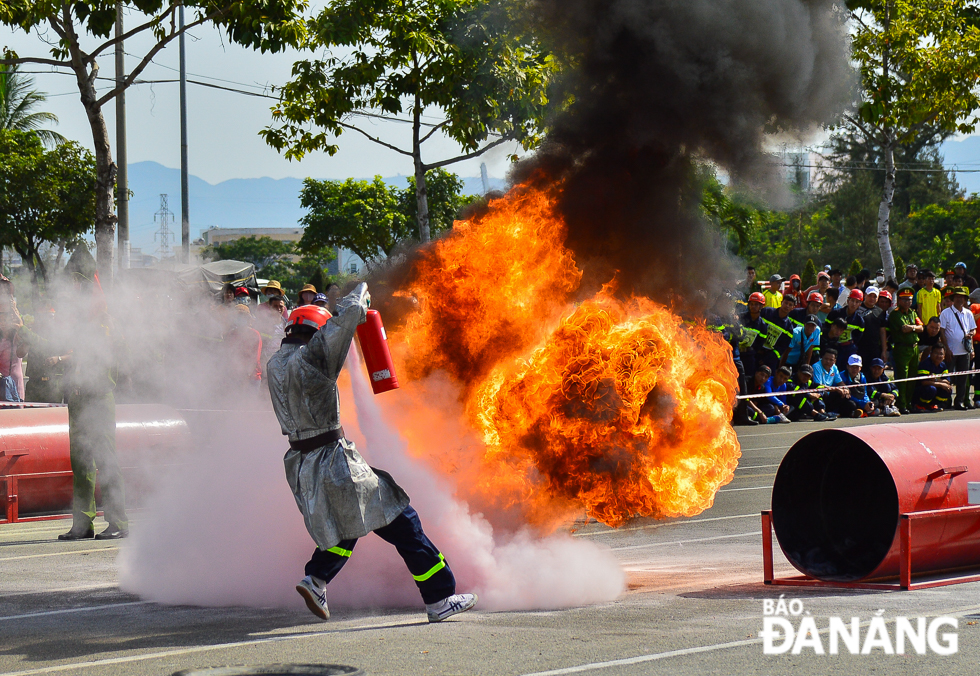 Performing fire extinguishing skills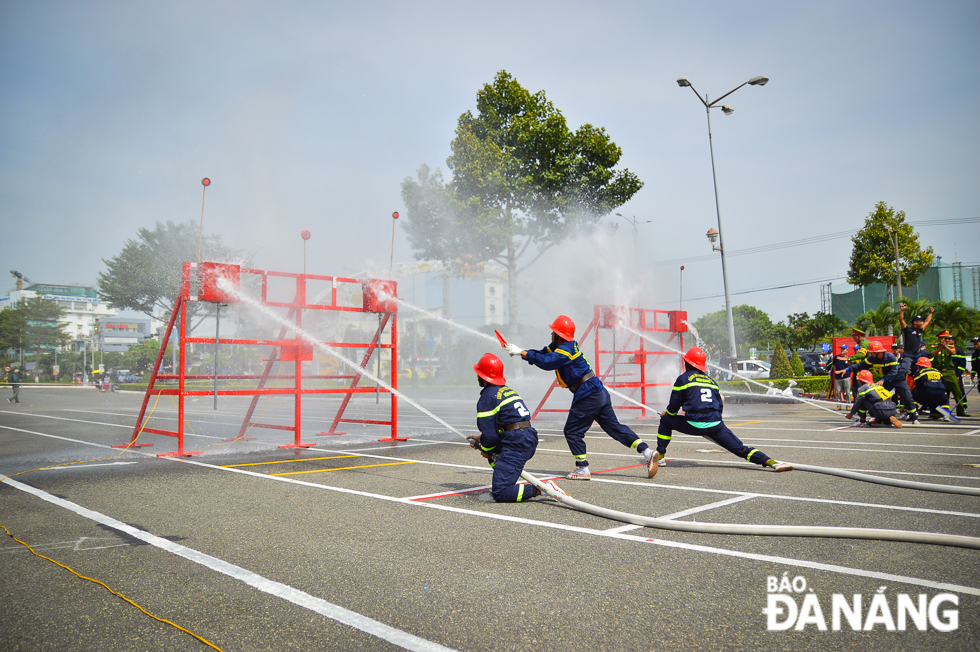 All the competition categories require smooth coordination amongst the competitors. They are making the lineup of sprinkler pumps to overcome their challenges in the event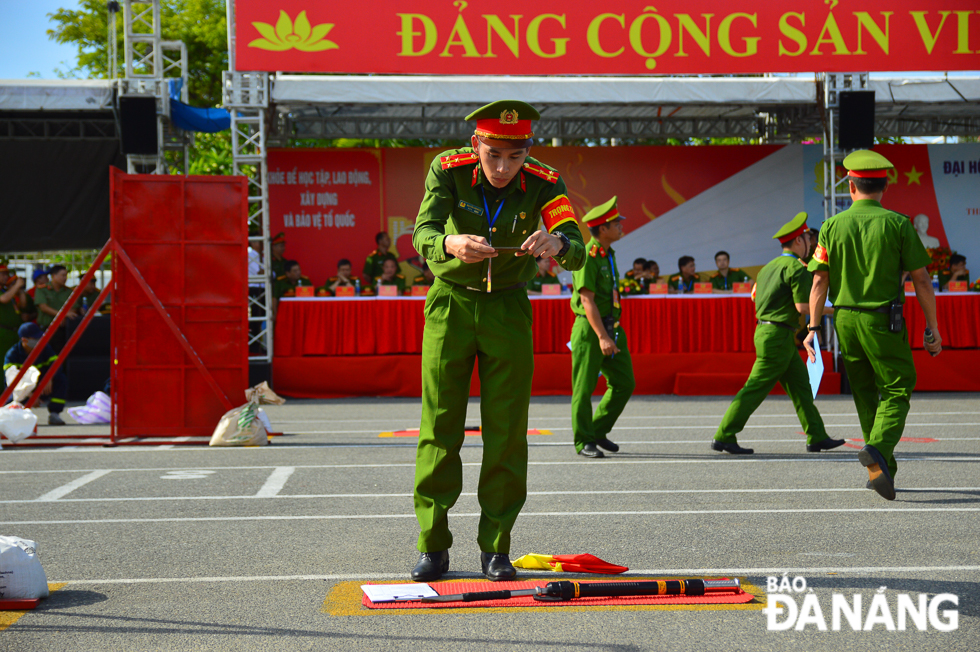 The judging board performing objective and impartial tasks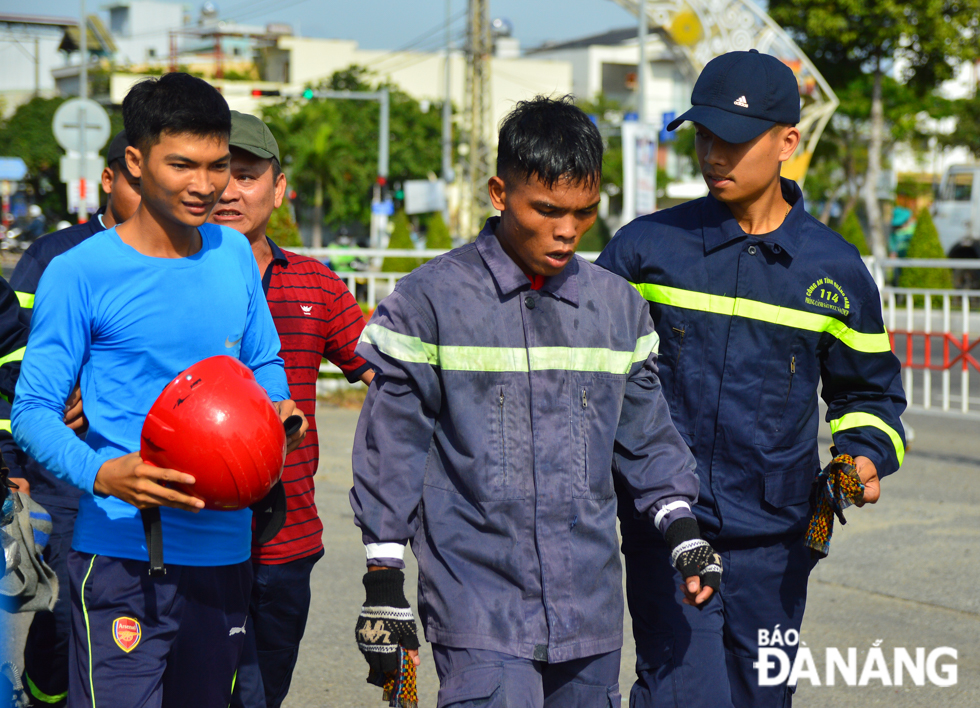 Many competitors becoming tired after finishing their final challenges
To make their marks in the competition, the entrants must master many necessary skills.
By XUAN SON- Translated by A.T
.