Two more patients in Da Nang given coronavirus all-clear
August 25, 2020, 15:53 [GMT+7]
Two more coronavirus patients left the Da Nang-based Hoa Vang Field Hospital on Tuesday morning following between three and four consecutive negative RT-PCR test results at least 1 day apart.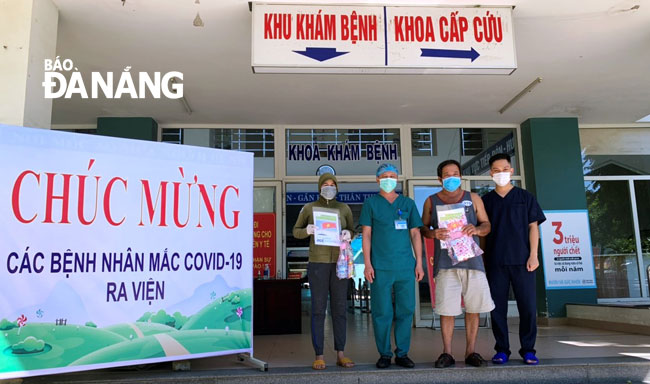 The recovered people were discharged from the Hoa Vang Field Hospital on Tuesday morning
Of the recovered people, one hails from Quang Ngai Province's Tu Nghia District, whilst the other comes from Quang Nam Provice's Hiep Duc District. They were given the all clear after they had made a full recovery from the life-threatening disease.
To be fully eligible for hospital discharge, the 2 patients must show no sign of respiratory symptoms, having a normal temperature and improved acute exudative lesions on chest CT images.
The close monitoring of these recovered people will be put in place during their 14-day self- quarantine period at their places of residence as per guidelines from Vietnamese Ministry of Health after they make home comebacks.
Till date, 104 patients have been discharged from the Hoa Vang Field Hospital after having been given the all-clear from coronavirus after Da Nang braced for a second wave of Covid-19 infections. Currently, 132 disease-catching patients are still being treated in the hospital.
By PHAN CHUNG –Translated by A.T
.