Hai Van Pass- ideal cloud hunting spot in Viet Nam
January 12, 2021, 11:08 [GMT+7]
Lying at the geographical boundary between Da Nang and Thua Thien Hue Province, standing about 500m above sea level, the 21-km long Hai Van is one of the longest and highest mountain passes in Viet Nam. In addition to its picturesque landscapes and strenuous hillside treks with several hair-pin curves, the pass is known as an ideal spot for 'hunting for clouds' as it is shrouded in thick white clouds all year round. Such a hallmark makes this venue draw thousands of visitors, especially adventurous trekkers, year after year.
The Hai Van Quan (Hai Van Gate) national relic site hidden under a sea of clouds
Hai Van is at its best at dawn and dusk as glimmering rays of early and late morning sunlight weave through each winding road halfway down the majestic pass.
Besides, if you are lucky enough to come to Hai Van on a cloudy day, you can see 'a sea of clouds', an overcast layer of clouds viewed from above, with a relatively uniform top which shows undulations of very different lengths resembling waves.
The panoramic views of winding roads on the Hai Van Pass shrouded in thick white clouds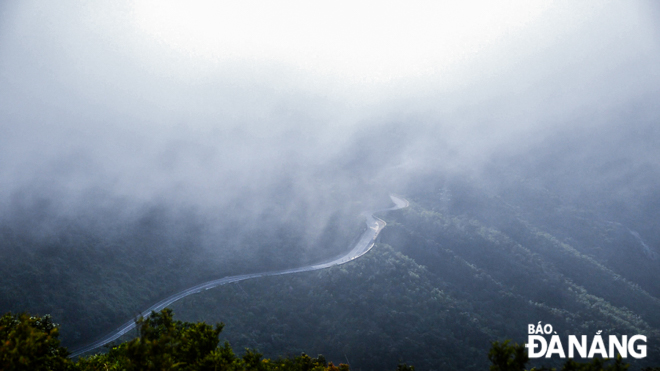 Winding roads dimly looming in the thin veil of morning
Wave-shaped clouds rolling over the sky viewed from the middle of the pass
On a windy day, the sea of clouds looks like white streams, making the scenery of Hai Van more spectacular than ever. Along with the four greatest mountain passes in Northern Viet Nam, namely O Quy Ho, Pha Din, Khau Pha, Ma Pi Leng, and Da Lat in the Central Highlands, the Hai Van Pass is one of the most favourite cloud hunting spots in Viet Nam for domestic and foreign tourists.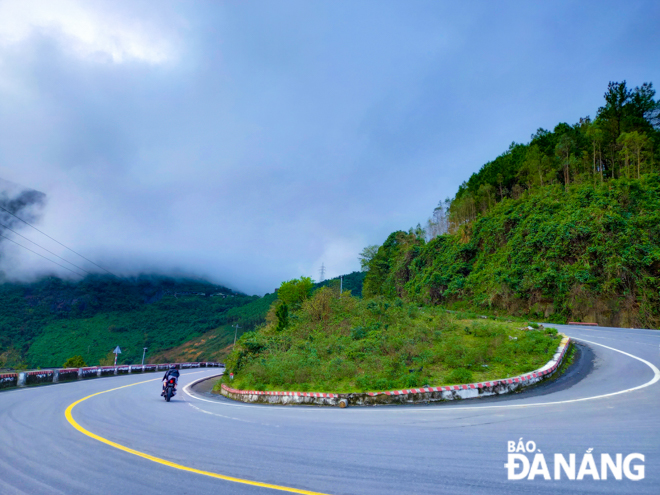 Being an adventurous hunter, a motorbike trip to beautiful Hai Van Pass is must-try experience to conquer meandering paths
Strip of clouds squeezing through the mountainside
On beautiful days bestowed with pleasant weather, it is highly recommended to take an adventurous ride to the Hai Van Pass. This enables you to enjoy the feeling of hovering over the foggy slopes, admire an unforgettable panorama of the city from above and take beautiful photo of the Hai Van Quan (Hai Van Gate) national relic site dubbed as 'the world's most grandiose wonder' and 'ocean cloud gate,' referring to the mists that rise from the sea, reducing visibility.
By XUAN SON- Translated by A.T
.